Updated: January 27, 2021
Cookie Run Kingdom Review – Build Your Cookie Kingdom with Super Cute Cookie Friends!

Get it Free
Cookie Run Kingdom is a super cute and entertaining RPG in which you can customize your cookie kingdom with countless adorable buildings and factories to produce food and material, as well as collecting cookie friends to fulfill the quests and uncover the secrets of the cookie kingdom.
Collect cookies and create the strongest team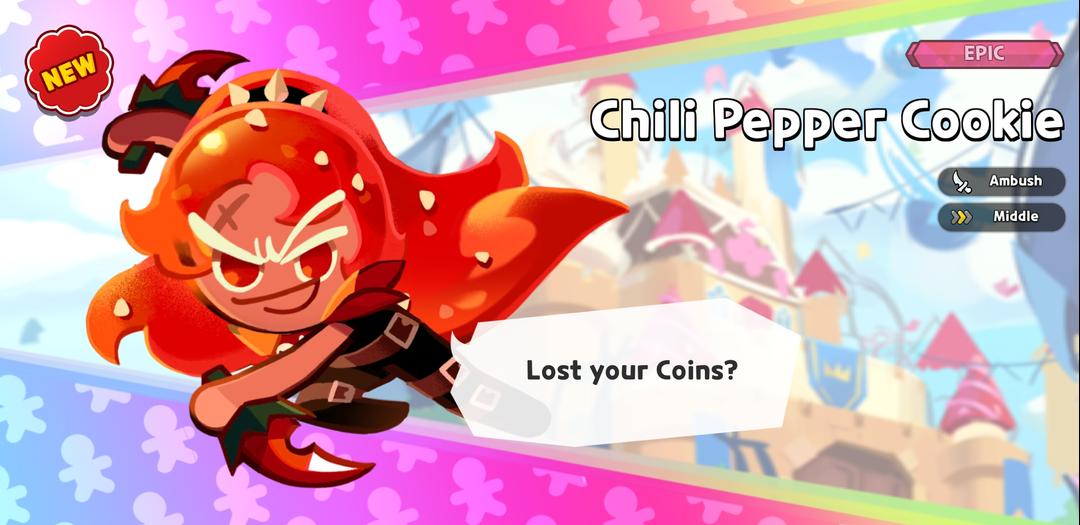 You can get new cookie characters with free gacha tickets or diamonds. Each character has its own rarity and special ability so that you can put it in the best place of your team. Currently there are 37 cookies that you can collect.
You can enhance your cookies' stats in many ways. Level them up directly to increase their power, or use Skill Powder to upgrade each character's special skill. And you can add Toppings to enhance their bonus stats. If you collect enough Soulstones of a cookie, it can be promoted to higher star levels and thus efficiently increase its ATK, DEF and HP power.
Customize your cookie kingdom with various decorations and buildings
In Cookie Run Kingdom you own a massive kingdom where you can create as many decorations and buildings as you like and unlock more space if the land is full of structure. Besides the buildings you put on the kingdom, it also holds a bunch of special facilities including Fountain of Abundance which will constantly produce rewards for you automatically, and Balloon Dock where you can dispatch your cookies onto the balloons and start their adventure to earn you prizes including EXP, coins and toppings when they return. Once the cookies are sent out on the balloons, they cannot help you craft items or produce material on the land.
You can buy new buildings and decors in shop with diamonds. Each building can be leveled up to allow you produce more items in it. And you can use the items you produced to fulfill Tree of Wishes to get coins and EXP points in return.
Different items require certain time to complete. The more complicated items you craft, the more time it requires to finish, and of course the more rewards you can get back to spend them in Tree of Wishes.
Level up to unlock more battle modes
Apart from customizing your kingdom, there are so many exciting RPG battles in the World Exploration waiting for you. Level up will unlock more battle modes to let you compete with players around the world.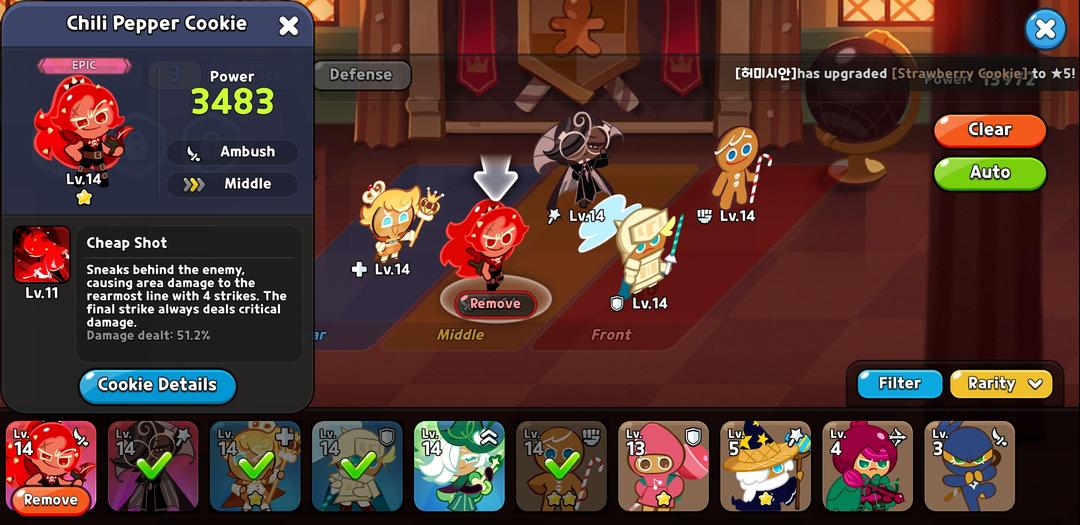 In each battle you can deploy up to five cookies in your team. Each cookie has a fixed position depending on its special skills. You can set three different team formations as you need, or use the auto feature to create the team with the most power. And equipping treasures will help your team a lot to win the battles.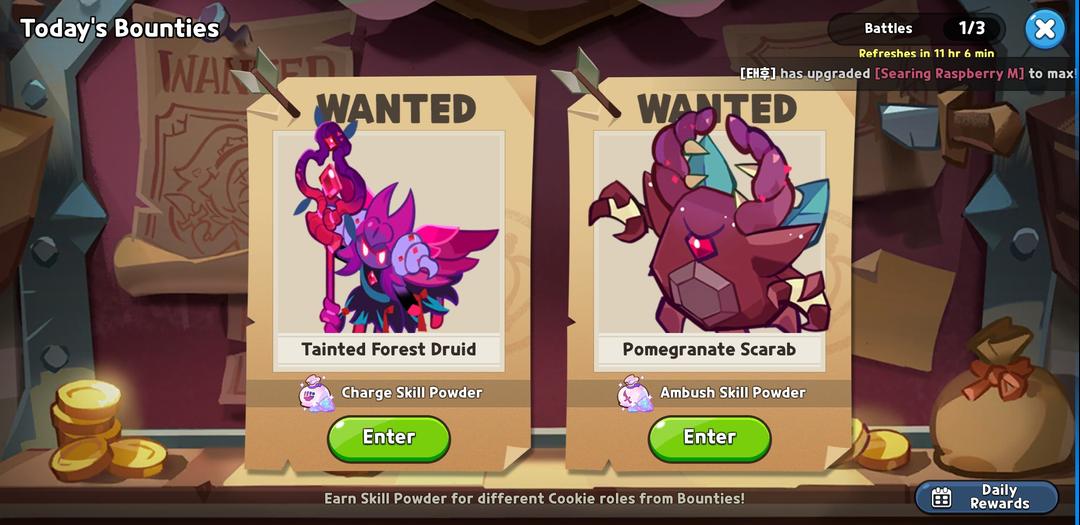 In order to earn more Skill Powder to upgrade cookies' skills, you need to hunt down wanted monsters in Today's Bounties. When you defeat a monster, you will unlock it of a higher level which will be harder to defeat.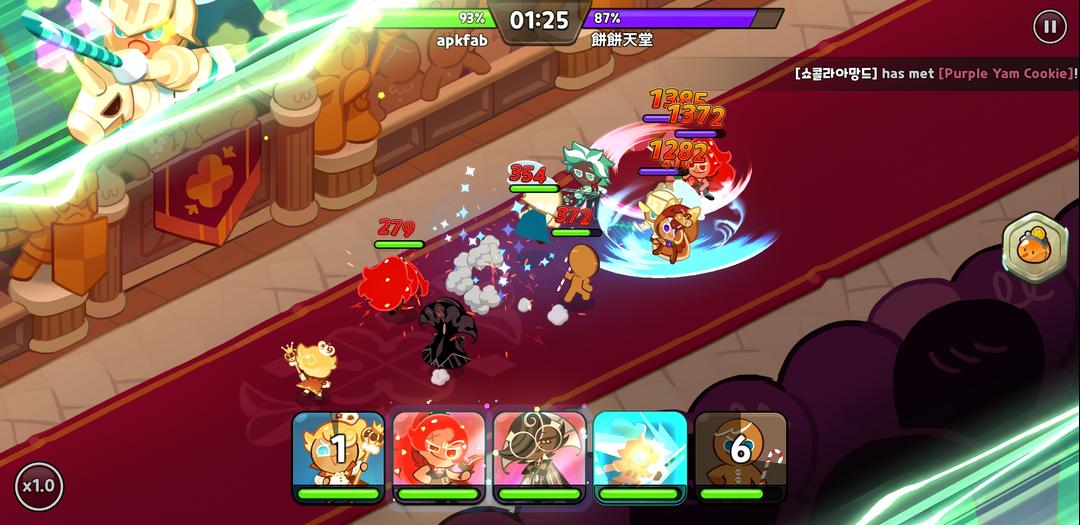 You can use Arena Tickets to enter Kingdom Arena and battle against players around the world. Select an opponent that has lower power than you will increase your chance to win the battle. You will get trophies after you win more battles and get diamonds when you collect enough trophies. Other than fighting against the opponents, don't forget to create your defense team so that you can also win the game when other players choose to fight against you.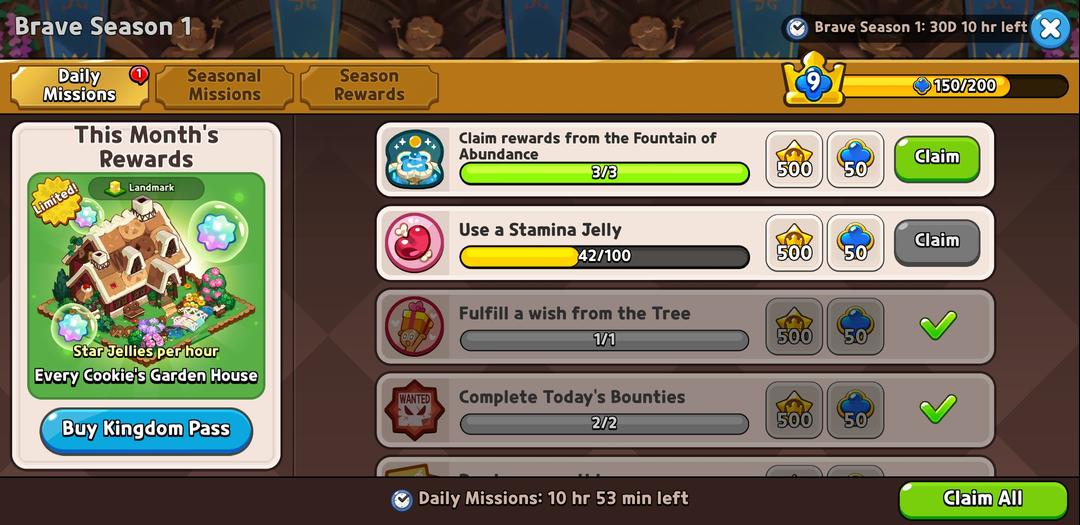 Cookie Run Kingdom holds many events and quests to give you in-game currency and useful items as reward. If you want to earn more prizes, just click Kingdom Pass and check the mission lists to complete them and claim the generous rewards. You may be stuck in certain chapter against powerful enemies, but you can still get enough EXP points and coins by producing more items in your kingdom to level up and get stronger until you are powerful enough to defeat the enemy and unlock the next chapter.
Conclusion
Cookie Run Kingdom has incredible cute art design and animation during combats. The controls in battles are easy to handle as you just need to click on the skill button when it is recharged, or you can simply use the auto-battle modes directly. Producing materials in the buildings allows you to get enough coins and EXP to level up. And there are multiple battle modes for you to explore the world map, hunt down the wanted enemies, or fight against players around the world to reach the leaderboard. The only one thing bothers me a lot is lag issues during the battles and the long loading time when I switch between battles and kingdom.
Pros:
Adorable character design and animations
Simple controls
Nice kingdom building management
Cons:
Lags a lot during battles