Updated: May 6, 2021
Battle Seven Kingdoms: Kingdom Wars 2 Review

Get it Free
Battle Seven Kingdoms: Kingdom Wars 2 is a new strategy game featuring side-scrolling gameplay. In this game players need to summon different characters to form a strong army and defeat enemies to conquer the land. There are more than 100 units to control and hidden treasure to collect within each stage. Use your battle strategy to win the battle and earn bonus rewards!
Complete various stages to conquer the kingdom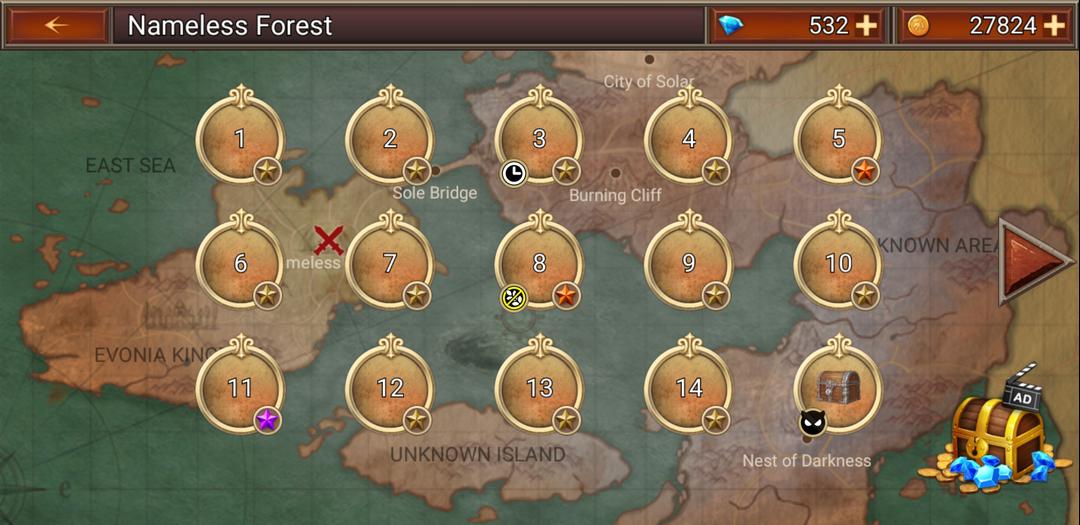 Battle Seven Kingdoms: Kingdom Wars 2 contains a giant world map made up of different lands. To conquer each land, you need to defeat enemies through all stages with your strong army. In each stage you will encounter another troop with comparable combat value as yours, and you need to protect your base as well as send out your soldiers to attack the opponents until their combat value reaches 0. After winning each stage, you will gain EXP to level up and get gold or gems as rewards.
Summon different characters to strengthen your army
Each character you get through summoning or winning the combat has their own rarity and unique combat skill. For example, archers are good at attacking enemies from long distance, the shieldman usually has strong HP and defense power, and the cavalryman has fast attack speed as he can move quickly on the horse.
Players can spend gems, gold or summon scrolls in normal summon or special summon to obtain more characters to defeat stronger enemies. But the summon scrolls are hard to get through bonus rewards, and the gems and gold required for each summon are relatively high.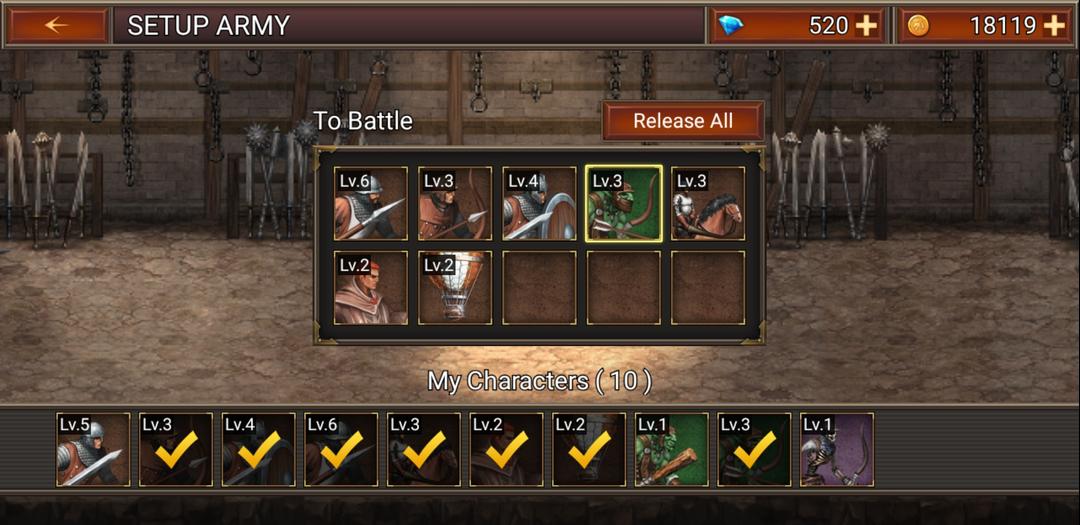 To set up a powerful team, you need to dispatch different kinds of characters under different circumstances. Not only characters can be added to the army, combat machines also can be dispatched on the battlefield to help allies attacking the opponents. Choosing the right army formation is the key to win battles in Battle Seven Kingdoms: Kingdom Wars 2.
Attack, defense or retreat wisely to defeat the enemies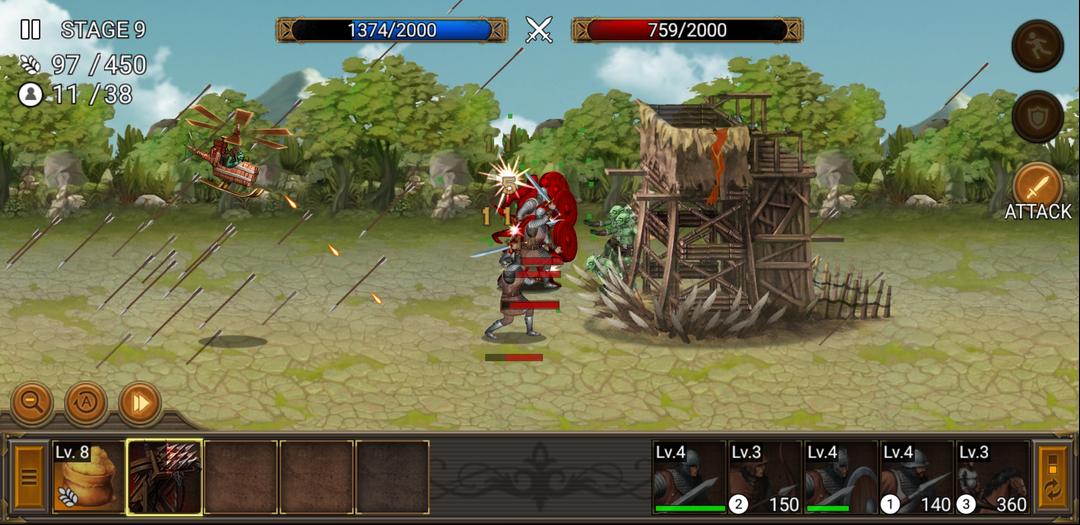 Players can choose to combat manually or use the auto-battle feature during the combat. We recommend you play it yourself to gain more excitement and fun through the fierce fight. In the battle, you cannot send out all characters at once, instead each character needs enough food produced through time to be dispatched on the battlefield. Therefore speeding up the food production per second will increase your characters' amount efficiently.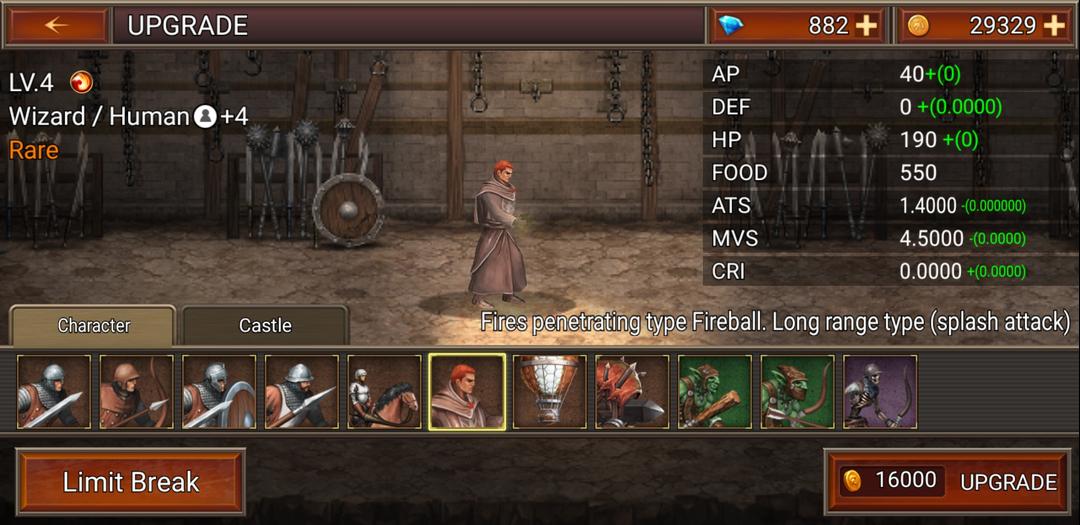 Players need to attack, defense or retreat the army at the right time to protect their base and fight against the enemy strategically. Other than that, upgrading characters and the castle are also important to strengthen their combat static so they can win the battle while encountering strong enemies.
Conclusion
Battle Seven Kingdoms: Kingdom Wars 2 has fun gameplay and nice graphic designs. It is similar to Stick Wars but with more depth. But as a new released game, it still needs improvement upgrades in some ways. For example, developers can add filters and character info in the Setup Army page so players can quickly sort out the stronger characters with the skills they need without going back to character page to check again. All in all, Kingdom Wars 2 is worth playing with its simple yet interesting gameplay.
Pros:
Nice graphics
Simple controls
Cons:
Lack of filters and character info in Setup Army page