Updated: July 15, 2021
Aotu World Officially Released with Hatsune Miku Crossover Event
Aotu World
JUL 20 - AUG 10 Hatsune Miku collaboration event! Get 40 FREE draws now!
Get it Free
Aotu World, a colorful strategy RPG developed by GaeaMobile, was officially launched on July 13th featuring a crossover event with Hatsune Miku from July 20th to August 10th. This event will include new characters including Hatsune Miku and other popular virtual singers such as Megurine Luka, Kagamine Rin, Kagamine Len, MEIKO, and KAITO. Take a quick peek at the trailer below.
Take part in the thrilling block-based battles to show off your strategies
In the game you play as a trainee Angel who are going to battle against the enemies through all of 8 chapters with other unique contestants. The turn-based combats combine characters' actions, movement and special skills together on the battleground with different colors of blocks, which are designed in five colors each stands for different actions. Grey blocks allow contestants to perform actions, red blocks for Basic Attacks, green for Defense, purple for Special Skills, and golden blocks for an all-out Group Attack.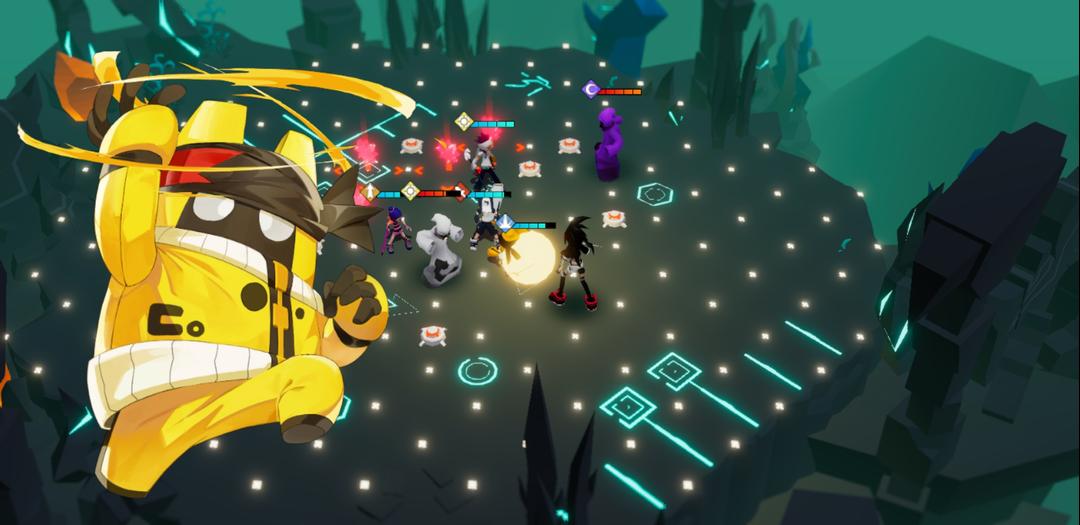 Other than these basic blocks, there are also some special blocks like Explosive Blocks which will cost damage on characters that stepping on them, and the Crit Blocks which can help you increase your CRIT%. So try to make good use of each movement on these blocks to show off the best strategy to win the combats!
Besides different functions on each blocks, contestants will receive one Meta before they carry out their actions which can be used by all team members. Each skill button will indicates its Meta cost and players can unleash the skill once the skill button gets enough Meta counts.
The combats allow auto-battle mode like many other turn-based games, but this mode will be turned off automatically once any of your team members got killed so you will have to turn it on again manually. And some of the combats will disable the auto mode so you must play it on your own, which makes players feel more involved in the gameplay experience.
Summon and upgrade high tier contestants to form the best team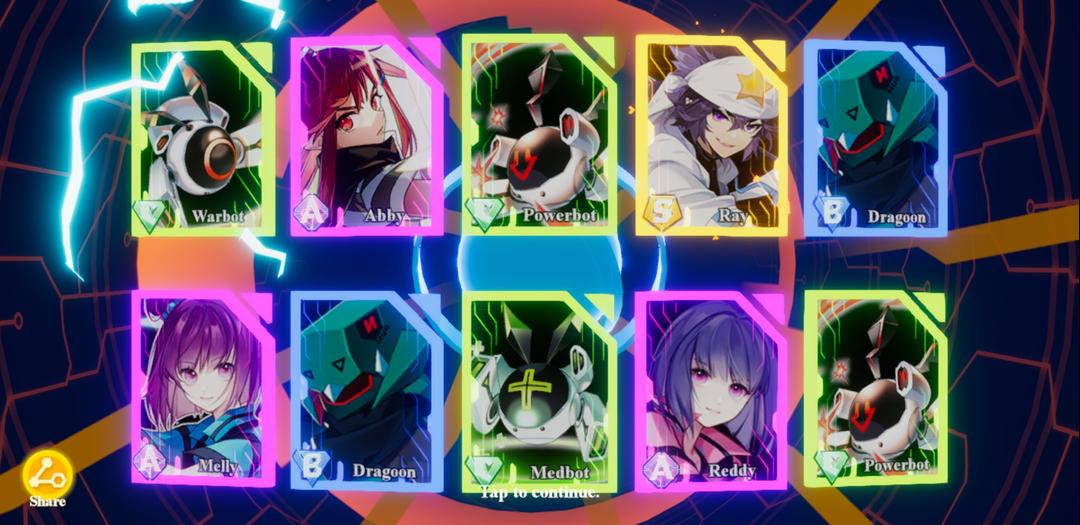 Of course the strategy is not the only element to keep you winning the battles as you need more powerful allies to join your team. Players can summon new contestants from different classes including Fighter, Dark, Light, Blitzer and Brawler, each with their own unique special skills and personalities. After a few gacha pools it is easy to collect all of the A-tier contestants, but the rate for S-Tiers is low. According to the in-game card pool info, an S-Tier card is guaranteed for every 80 pools.
Participate in 6 different game modes alone or with your friends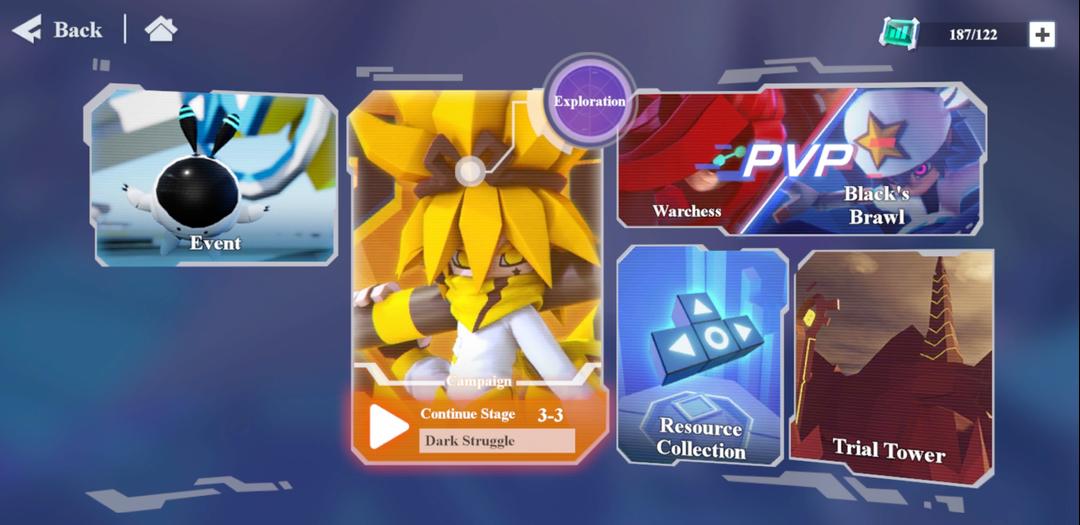 There are six different game modes in Aotu World for different gameplay and rewards. Besides the classic Stage Mode there are also two PvP Modes to let your compete with other online players around the world. In Resource Collection Mode you will receive resources for leveling up contestants after clearing each stage. You can play these modes depending on which rewards you need to proceed in the game.
Battle is not the only thing you can do in the game. Go to Outfit and you can customize your character with different clothing, hairstyle and appearance to meet your taste. And the colorful lobby is waiting for you to wander around and make some new friends or play mini games as you like.
Conclusion
In short, the art style is colorful and delivers an old school vibe, and the storyline is nice in Aotu World. Multiple game modes are interesting to play for either solo or with your friends. But the Lobby is a bit laggy on my phone while my character is walking around, and the server is not stable enough during gameplay. Other than that, it is worth a play.
Pros:
Colorful art style and character design
Multiple game modes to choose
Customizable character outfits
Cons: