Trap Music Wallpapers
Trap Music Wallpapersの詳細
Fleet Admiralからリリースされた『Trap Music Wallpapers』はアート&デザインアプリだ。apkfab.com/jpから『Trap Music Wallpapers』のファイルサイズ(APKサイズ):3.82 MB、スクリーンショット、詳細情報などを確認できる。apkfab.com/jpではFleet Admiralより配信したアプリを簡単に検索して見つけることができる。現在、Trap Music Wallpapers appのダウンロードも基本プレイも無料だ。『Trap Music Wallpapers』のAndroid要件はAndroid 4.0+なので、ご注意ください。APKFabあるいはGooglePlayから『Trap Music Wallpapers apk』の最新バージョンを高速、安全にダウンロードできる。APKFab.com/jpでは全てのAPK/XAPKファイルがオリジナルなものなので、高速、安全にダウンロードできる。
Amazing collection of Trap Music Wallpapers, Home Screen and Backgrounds to set the picture as wallpaper on your phone in good quality.
Trap Music Wallpapers has many interesting collection that you can use as wallpaper. For those of you who love Trap Hip Hop Music you must have this app. More than 100 pictures that you can make the choice to make your wallpaper, including Trap Nation Wallpaper, Trap Nation Background, Trap Nation Remix Wallpaper, Trap Nation Without Logo, Chill Nation Background, Chill Nation Wallpaper, Hardwell Wallpaper, Alan Walker Wallpaper, marshmallow Wallpaper, Rich Chigga Wallpaper, Eminem Wallpaper, the chainsmokers Wallpaper, Rapper Wallpaper, Hip Hop Wallpaper, Trap Remix Wallpaper, Trap Music Wallpaper Iphone, Trap Music Wallpaper Tumblr, Hypebeast Wallpaper, Urbex Wallpaper, Supreme Wallpaper, Plotagraph pro, Plotagraph App, EDM Wallpaper, DJ Wallpaper, Remix Wallpaper, Mix Background.
HOW TO USE:
1. Open the Trap Music Wallpapers
2. Choose your favorite image
3. Tap the "Plus" button
4. Tap the "Set as wallpaper" button to apply
5. Your wallpaper has been changed
FEATURES:
1. +100 Trap Music Wallpapers
2. Monthly updates
3. Compatible with any device
4. Share on social networks the best wallpaper of Trap Music
FEATURES CATEGORY:
Kendrick Lamar Wallpaper
Pink Guy Wallpaper
Drake Wallpaper
J. Cole Wallpaper
Chance the Rapper Wallpaper
Logic Wallpaper
Eminem Wallpaper
Kanye West Wallpaper
Lil Uzi Vert Wallpaper
Joey Badass Wallpaper
Big Sean Wallpaper
Marteria Wallpaper
Jay Z Wallpaper
XXXTENTACION Wallpaper
Travis Scott Wallpaper
Migos Wallpaper
Lil Yachty Wallpaper
21 Savage Wallpaper
Metro Boomin Wallpaper
DJ Khaled Wallpaper
Boosie Badazz Wallpaper
DISCLAIMER:
This app is made by Trap Music Wallpapers, and it is unofficial. The content in this app is not affiliated with, endorsed, sponsored, or specifically approved by any company. All copyright and trademarks are owned by their respective owners. The images in this application are collected from around the web, if we are in breach of copyright, please let us know and it will be removed as soon as possible.
Trap Music Wallpapers 1.0 アップデート
- Update New Wallpaper HD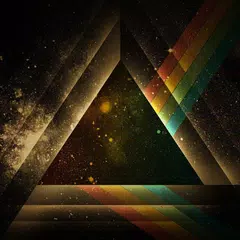 Trap Music Wallpapers
1.0
APK
Requires Android: Android 4.0+
Screen DPI: 120-640dpi
SHA1: dd07fd02e22e85608ae02952523b47956fa7d540
Size: 3.82 MB
What's New:
- Update New Wallpaper HD