Whats Status Saver & Download for WA Messenger
Su Status Saver
★★★ The Best #1 Downloader Whats App Status - FREE ★★★
Whats Status Saver is the most beloved app for downloading photos, videos & GIF's from WhatsApp and WhatsApp stories.
WhatsApp Status Saver helps you save and save WhatsApp photos, videos & GIFs on your device for free and forever.
Now you can quickly view WhatsApp photos, videos & GIFs offline by downloading Whats Status Saver for WhatsApp, App. It's different from other Photo, Video & GIF Download Apps for WhatsApp, it's very easy and fast to use for downloading videos, photos & gif's.
Key Features :
✔ Easily download images and videos from a WhatsApp story
✔ Fast download speed.
✔ Manage quickly stored photos and videos.
✔ amazing photo views with slideshows and more.
✔ Repost, share & delete photos and videos from the Whats Status Saver app.
✔ Save your saved photos and videos immediately
✔ No registration required
✔ FREE APP
Steps to use:
1. Open the Whats Status Saver app
2. Then click on the desired status and choose the stories you want to download
3. Now your chosen story will be downloaded
Enjoy the Whats Status Saver App for WhatsApp. Please write us your suggestion if we can improve something.
Note:
Please do not use this app to store photos, videos & GIFs without the permission of their respective owners. Note the rights of WhatsApp users. We respect the rights of WhatsApp. We only use the content that WhatsApp allows us developers.
You need help? Then send us an e-mail to:
[email protected]
PLEASE NOTE:
This is
no
official app from WhatsApp!
WhatsApp is a registered trademark of WhatsApp, Inc
Aggiornamento Status Saver 1.0.17
Another update after a long time🎉
In this version we have adapted our app to Android 10 and fixed some bugs and problems.
🌟Best Status Saver to download images and videos from WhatsApp Status
🌟Super easy steps to download, share and repost photos and videos from WhatsApp Status
🌟Multi download, Save several videos and images just in open tap
🌟Super fast download speed and 100% free
🌟Built-in video player to smoothly play all the videos saved
Caratteristiche Status Saver
Versioni Precedenti
Altro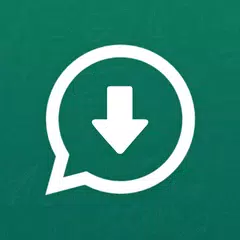 Whats Status Saver & Download for WA Messenger
1.0.17
APK
Requires Android: Android 4.1+
Architecture: arm64-v8a, armeabi-v7a, x86, x86_64
Screen DPI: 120-640dpi
SHA1: 2f1f0895a868c7531f6fc71ff2b33455cfdb7f12
Size: 8.05 MB
What's New:
Another update after a long time🎉
In this version we have adapted our app to Android 10 and fixed some bugs and problems.
🌟Best Status Saver to download images and videos from WhatsApp Status
🌟Super easy steps to download, share and repost photos and videos from WhatsApp Status
🌟Multi download, Save several videos and images just in open tap
🌟Super fast download speed and 100% free
🌟Built-in video player to smoothly play all the videos saved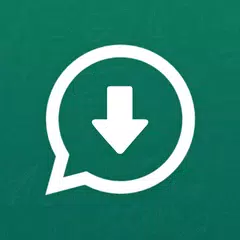 Whats Status Saver & Download for WA Messenger
1.0.16
APK
February 29, 2020
7.81 MB
Requires Android: Android 4.1+
Architecture: arm64-v8a, armeabi-v7a, x86, x86_64
Screen DPI: 120-640dpi
SHA1: f629db016b8002d4b193524f5f2e4d941269fbaf
Size: 7.81 MB
What's New:
Another update after a long time🎉
In this version we have adapted our app to Android 9 and fixed some bugs and problems.
🌟Best Status Saver to download images and videos from WhatsApp Status
🌟Super easy steps to download, share and repost photos and videos from WhatsApp Status
🌟Multi download, Save several videos and images just in open tap
🌟Super fast download speed and 100% free
🌟Built-in video player to smoothly play all the videos saved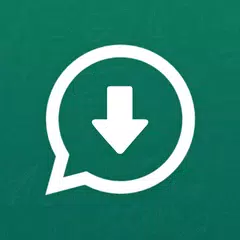 Whats Status Saver & Download for WA Messenger
1.0.15
APK
February 22, 2020
7.81 MB
Requires Android: Android 4.1+
Architecture: arm64-v8a, armeabi-v7a, x86, x86_64
Screen DPI: 120-640dpi
SHA1: 7119b063b4c784589bd2faeb0adcddf9c7c4b532
Size: 7.81 MB
What's New:
Another update after a long time🎉
In this version we have adapted our app to Android 9 and fixed some bugs and problems.
🌟Best Status Saver to download images and videos from WhatsApp Status
🌟Super easy steps to download, share and repost photos and videos from WhatsApp Status
🌟Multi download, Save several videos and images just in open tap
🌟Super fast download speed and 100% free
🌟Built-in video player to smoothly play all the videos saved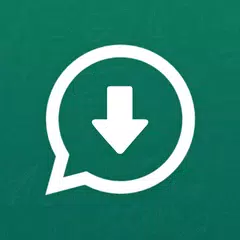 Whats Status Saver & Download for WA Messenger
1.0.14
APK
February 21, 2020
7.45 MB
Requires Android: Android 4.1+
Architecture: arm64-v8a, armeabi-v7a, x86, x86_64
Screen DPI: 120-640dpi
SHA1: 694c09e6a75ac4150186d895c5f28b7347d6d0e1
Size: 7.45 MB
What's New:
Another update after a long time🎉
In this version we have adapted our app to Android 9 and fixed some bugs and problems.
🌟Best Status Saver to download images and videos from WhatsApp Status
🌟Super easy steps to download, share and repost photos and videos from WhatsApp Status
🌟Multi download, Save several videos and images just in open tap
🌟Super fast download speed and 100% free
🌟Built-in video player to smoothly play all the videos saved
Maggiori Informazioni
Data Aggiornamento:
2020-06-20
Aggiornamento Necessario: