U Dictionary: Traduzione
Recensione dell'Editore
U-Dictionary is the best e-dictionary and translator available online and offline!
Features:
Translate messages in any app.
Translate pictures with OCR function.
Look up words in official Oxford dictionaries.
Translate sentences offline.
Learn new words on the lock screen.
Su U-Dictionary
U Dictionary è un'app
GRATUITA di dizionario e traduzione
. Elimina le tue barriere linguistiche sempre e ovunque.
Come il
dizionario inglese più autentico
, U Dictionary comprende dizionari sviluppati originariamente, Dizionario Avanzato Collins, Dizionario WordNet, Esempi nativi, Sinonimi, Contrari e così via. Inoltre, offre anche video, giochi e quiz in inglese per aiutare
a migliorare il tuo inglese
.
U Dictionary è più che un dizionario semplice! Traduce con facilità testi, immagini o conversazioni in 108 lingue. Soddisfa
tutte le tue esigenze
di traduzione, quali di studiare, lavorare e viaggiare all'estero.
CARATTERISTICHE
Traduzione Magica
: Tradurre in qualsiasi app con la sfera di traduzione magica. Chattare senza confini e leggere senza barriere.
Traduzione di Testi
: Tradurre tra due lingue diverse da 108 lingue.
Traduzione con Fotocamera
: Scattare per tradurre istantaneamente qualsiasi testo a te. Supporta 12 lingue.
Traduzione di Conversazioni
: Traduzione voce a voce tra 49 accenti, 35 lingue.
Controllo Grammaticale
: Controllare un testo inglese e correggere facilmente gli errori. Godere una scrittura senza errori.
Traduzione Rapida
: Tradurre nella barra di notifica senza aprire l'U Dictionary.
Dizionario Offline
: Scaricare gratis Pacchetti Offline per 44 lingue e sinonimi, contrari, Dizionario Avanzato Collins e Dizionario WordNet.
Traduzione Offline
: Scaricare gratis Pacchetti di Traduzione Offline per 58 lingue. Esente da limitazioni di rete.
Schermata di Blocco di Parola
: Visualizzare le parole scelte sulla schermata di blocco. Espandere il vocabolario in qualsiasi momento.
Copia per Tradurre
: Copiare qualche parola o frase mentre si naviga su internet o si scrive un messaggio. Sapere il significato istantaneamente.
Le Mie Parole
: Aggiungere le parole importanti in diverse cartelle. Ripassare di volta in volta.
Perfetta Pronuncia Inglese
: Autentici accenti del Regno Unito (Britannico) e degli Stati Uniti (Americano). Ascoltare e imparare.
Esempi Nativi
: Frasi autentiche estratte da famosi siti Web di notizie internazionali, ad esempio BBC, NPR, ecc.
Giochi di Parole
: Gioco di sinonimi e gioco di ortografia. Giocando si impara.
Video Divertenti
: Imparare l'inglese con facilità e divertimento.
La nostra applicazione può utilizzare l'API del servizio di accessibilità per aiutare gli utenti a recuperare il testo da qualsiasi applicazione e fornire traduzioni di testo per la loro lingua madre. L'applicazione non acquisisce i tuoi dati personali né viola la tua privacy.
Sito Internet Desktop/Mobile Web
: http://www.u-dictionary.com
Articoli su Blog
: http://udictionaryblog.wordpress.com
CONTATTACI:
Mettiti in contatto con noi su uno dei seguenti social media:
https://facebook.com/UDictionary/
http://www.youtube.com/c/UDictionary
https://www.instagram.com/udictionary_eng/
In caso di eventuali domande o feedback, scrivi a:
[email protected]
La Migliore App di Automiglioramento & la Migliore App su Google Play
Aggiornamento U-Dictionary 6.4.5
The new version is your wonderful learning partner now. 1. Brand New Design: Tidier and fresher. 2. Speak: New learning section to quickly master a new language following the audio and practice!
Caratteristiche U-Dictionary
Versioni Precedenti
Altro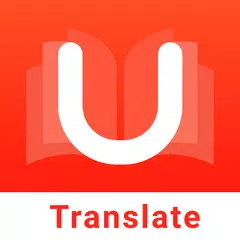 U Dictionary: Traduzione
6.4.5
APK
November 11, 2022
34.36 MB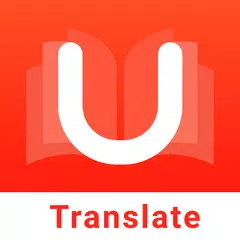 U Dictionary: Traduzione
6.4.3
APK
October 20, 2022
37.87 MB
arm64-v8a
Android 5.0+
120-640dpi
armeabi-v7a
Android 5.0+
120-640dpi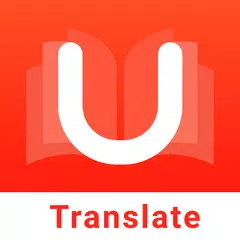 U Dictionary: Traduzione
6.4.1
APK
September 28, 2022
34.34 MB
arm64-v8a
Android 5.0+
120-640dpi
armeabi-v7a
Android 5.0+
120-640dpi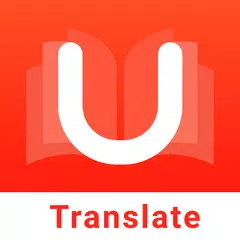 U Dictionary: Traduzione
6.4.0
APK
September 20, 2022
34.34 MB
Maggiori Informazioni
Data Aggiornamento:
2022-11-09
Aggiornamento Necessario: