Tamil Songs, தமிழ் பாடல்கள், MP3 Padal Music App
Su Tamil Songs
The Tamil Songs App has the largest collection of Tamil Hit Padalgal (தமிழ் ஹிட் பாடல்கள்) such as Old Classical Songs (பாரம்பரிய பாடல்கள்), evergreen melody songs (இன்னிசை பாடல்கள்), New Releases (புதிய பாடல்கள்), Sad Padal (சோக பாட்டு), Love hits (காதல் ஹிட்ஸ்) etc.
Find all your favourite singers' and composers' songs:
K. J. Yesudas (கே. ஜே. யேசுதாஸ்), S. Janaki (எஸ். ஜானகி), Ilaiyaraaja (இளையராஜா), S. P. Balasubrahmanyam (எஸ். பி. பாலசுப்பிரமணியம்), A. R. Rahman (ஏ. ஆர். ரகுமான்), Malaysia Vasudevan, P. B. Sreenivas (பி. பி. ஸ்ரீனிவாஸ்), Sid Sriram (சித் ஸ்ரீராம்), Chinmayi (சின்மயி), Haricharan (ஹரிசரன்), Anirudh Ravichander (அனிருத் ரவிச்சந்திரன்), Hip Hop Tamizha (கிப்கொப் தமிழா).
You can search for your favourite Old songs (பழைய பாடல்கள்), New Songs (புதிய பாடல்கள்) or play music from thousands of playlists created by Gaana editorial experts.
No need to download any mp3 song, simply click and enjoy your favourite Padalgal (பாடல்கள்) on the go.
Just download the FREE Tamil Songs App and get immersed in a melodious music experience.
Music-Friendly Features:
• Wide range of playlists of your favourite Tamil Songs (தமிழ் பாடல்கள்)
• Change the song streaming quality based on your network speed
• Very smooth and user-interface for quick access of your songs
• Mark your favourite songs and access them quickly from a favourites section
Find & Download more music on Gaana App- https://play.google.com/store/apps/details?id=com.gaana
Connect with Gaana
Like us on Facebook: facebook.com/gaana.com
Follow us on Twitter: twitter.com/gaana
Google+: https://gplus.to/gaana
Support:
In case of any issues, reach us on
Send Feedback:
[email protected]
Please go to http://gaana.com/privacy_policy.html & http://gaana.com/terms_and_conditions.html
All content available on this application is legitimate and duly licensed to the publisher* for use.
*Publisher - Times Internet (Times of India Group)
Aggiornamento Tamil Songs 1.1.1
bas bajna chahiye gaana!
Caratteristiche Tamil Songs
Versioni Precedenti
Altro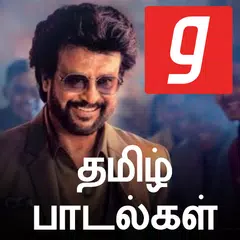 Tamil Songs, தமிழ் பாடல்கள், MP3 Padal Music App
1.1.1
APK
Requires Android: Android 4.1+
Screen DPI: nodpi
SHA1: fe4ae8c599fabf5bff29bf5c16e954b997fa2548
Size: 1.92 MB
What's New:
bas bajna chahiye gaana!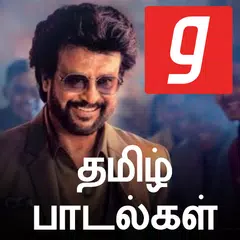 Tamil Songs, தமிழ் பாடல்கள், MP3 Padal Music App
1.1.0
APK
Requires Android: Android 3.0+
Screen DPI: nodpi
SHA1: 2b508573508962bd7b1ce04b89a5c200d7c84202
Size: 2 MB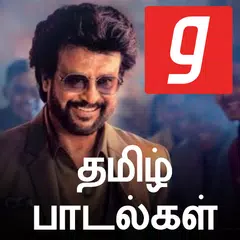 Tamil Songs, தமிழ் பாடல்கள், MP3 Padal Music App
1.0.0
APK
Requires Android: Android 2.2+
Screen DPI: nodpi
SHA1: 38430696a07843eb326a25d1ad9e955de81715a4
Size: 1.6 MB
Maggiori Informazioni
Data Aggiornamento:
2020-01-07
Aggiornamento Necessario: