Sofascore - Diretta Risultati
Recensione dell'Editore
SofaScore is free live score service where you can follow 35 sports in real time.
Features:
From soccer to basketball to hockery, SofaScore has you covered.
Instant notification of live scores, results and stats.
Analysis of player strengths, weaknesses and more.
Su Sofascore
L'app sportiva in tempo reale più potente che c'è. Tutti i risultati di calcio e le statistiche in diretta.
Scegli tra più di 20 sport differenti, 5000 campionati e tornei (serie a), milioni di eventi e varie competizioni di eSport. Analizza quasi tutti i punteggi e le statistiche del pianeta in tempo reale. Se vuoi di più, prova il nostro fantacalcio e il quiz sportivo. Unisciti a milioni di utenti Sofascore e scopri perché è questa l'unica app sportiva di cui avrai bisogno! ⚽🏀🏒🎾🏐🏏🏈
Sofascore offre molto di più di semplici statistiche sportive:
✔ Le più rapide e precise notifiche per cambi di punteggio e risultati istantanei.
✔ Tutti i punteggi live e risultati della Premier League, Serie A e degli altri massimi campionati europei.
✔ Diventa il primo a scoprire chi ha segnato un goal e ottieni statistiche dettagliate sui calciatori e altri eventi sportivi
✔ Tutti i trasferimenti, punti di forza e debolezza di ogni calciatore per una panoramica completa delle sue prestazioni stagionali
Goditi le esclusive funzioni Sofascore che aggiungono una nuova dimensione ai risultati sportivi:
VALUTAZIONI STATISTICHE - più di 300 statistiche sono riassunte in un unico numero in diretta che è usato da calciatori professionisti, siti di notizie e analisti
PANORAMICA DELLE CARATTERISTICHE - rappresentazione grafica di 5 caratteristiche chiave del calciatore per scoprire rapidamente quanto è completo
ATTACK MOMENTUM - un grafico unico che riflette le dinamiche della partita e l'intensità del pressing di ciascuna squadra
HEATMAP - rappresentazione grafica dei movimenti del calciatore in campo per ogni partita e dell'intera stagione
GRAFICO VARIAZIONI PUNTEGGIO per il BASKET - un grafico in diretta che squadra sta vincendo e con i picchi che mostrano di quanto la squadra è in vantaggio
MAPPA DEI TIRI - guarda immediatamente la posizione di tiro durante l'incontro di ogni cestista, con i tiri andati a canestro e quelli mancati
POSIZIONE MEDIA DEI CALCIATORI - controlla le posizioni in campo medie che riflettono le azioni di un certo calciatore
Questa app ti consente di monitorare tutti i campionati e le competizioni di molti sport diversi:
Calcio, Basket, Hockey su ghiaccio, Tennis, Motori (Formula 1 in diretta, MotoGP, Superbike, Nascar, Rally, DTM) Cricket, Baseball, Pallamano, Rugby, Football Americano, Pallamano, Pallavolo, Ciclismo, Pallanuoto, Futsal, Calcio Australiano, Snooker, Freccette, Badminton, Unihockey, Bandy, Tennistavolo e Beach volley.
In aggiunta a ciò, copriamo tornei dagli Stati Uniti, come Major League Soccer - MLS, North American League, NBA, WNBA, US Open, NFL, College Football, MLB, NHL, AHL.
Scarica oggi l'app e diventa subito un esperto sportivo!
*l'app Sofascore è ottimizzata per gli smartwatch Android Wear.
Aggiornamento Sofascore 6.0.9
Current version
• Team performance chart in standings - find out how teams were positioned throughout the season
• Official video highlights in match details
• Chat is redesigned to match the rest of the app
• Shotmap now stays collapsed if you left it that way
Previous version
• Top players, teams and stats for handball tournaments
• Shotmap with expected goals (xG)
• Expected goals (xG) in match statistics, top players list and individual statistics
• Player penalty shotmap
Caratteristiche Sofascore
Versioni Precedenti
Altro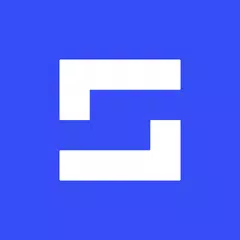 Sofascore - Diretta Risultati
6.0.9
APK
Requires Android: Android 7.0+
Architecture: arm64-v8a, armeabi-v7a, x86, x86_64
Screen DPI: nodpi
SHA1: 7000ff579a1384a3081ce2cd4117773fceb10bf2
Size: 31.36 MB
What's New:
Current version
• Team performance chart in standings - find out how teams were positioned throughout the season
• Official video highlights in match details
• Chat is redesigned to match the rest of the app
• Shotmap now stays collapsed if you left it that way
Previous version
• Top players, teams and stats for handball tournaments
• Shotmap with expected goals (xG)
• Expected goals (xG) in match statistics, top players list and individual statistics
• Player penalty shotmap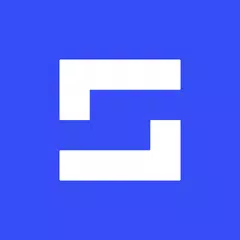 Sofascore - Diretta Risultati
6.0.7
APK
Requires Android: Android 7.0+
Screen DPI: nodpi
SHA1: cdc65357b9941f229b6bb74c83e3d8f5d90d60c4
Size: 29.46 MB
What's New:
Current version
• Team performance chart in standings - find out how teams were positioned throughout the season
• Official video highlights in match details
• Chat is redesigned to match the rest of the app
• Shotmap now stays collapsed if you left it that way
Previous version
• Top players, teams and stats for handball tournaments
• Shotmap with expected goals (xG)
• Expected goals (xG) in match statistics, top players list and individual statistics
• Player penalty shotmap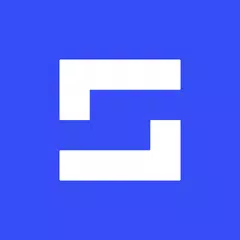 Sofascore - Diretta Risultati
6.0.7
XAPK
APKs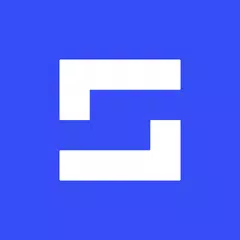 Sofascore - Diretta Risultati
6.0.5
APK
February 23, 2023
32.89 MB
Requires Android: Android 5.0+
Screen DPI: nodpi
SHA1: e3b672b9716d3a218ed3419c8291e46a10c3da09
Size: 32.89 MB
What's New:
Current version
• Team performance chart in standings - find out how teams were positioned throughout the season
• Official video highlights in match details
• Chat is redesigned to match the rest of the app
• Shotmap now stays collapsed if you left it that way
Previous version
• Top players, teams and stats for handball tournaments
• Shotmap with expected goals (xG)
• Expected goals (xG) in match statistics, top players list and individual statistics
• Player penalty shotmap
Maggiori Informazioni
Data Aggiornamento:
2023-03-15
Aggiornamento Necessario: