Shayari Sms Status All In One In Hindi Collection
Su एसएमएस,शायरी और स्टेटस
Offline collection of Hindi Shayari, Hindi SMS and Hindi Status in one App.
Status, Shayari and Sms app contains 5000+ Status, 10000+ Shayari and 5000+ Sms with various catagories.
This app having facalities of sharing and also copy the text messages.
This app is offline so there is no need of internet connection for it and user doesn't need to find on internet because various type of status are provided in it.
Other Categories :-
- Sad, Dosti, Bewafa, Dua, Lovely, Inspire, Intezaar, Urdu, Sharabi, Arzoo
- Yaad, Barish, Chahat, Dil, Ajnabi, Doorie, Ehsaas, Gujrati, khuwab
- Mausam, Christmas, New Year, Love, Dard, Funny, Hindi, Romantic, Moody
- Marathi, Punjabi, Mehfil, Mohabbat, Wafa, Judai, Dhoka, Pyar, Ishq, Ansoo, Tanhai
- Love, Romantic, Bewafa, Friendship, Dosti
- Funny, Dard, Sad, Sharabi, Waqt, Dil
- Pyar, Ishq, Mohabbat, Chahat, Tanhai
- Dua, Judai, Intezar, Khwab, Naseeb
- Maa, Aansu, Dhoka, Bhool, Apnapan
Some More Categories -
हिंदी शायरी
Taqdeer shayari
Beautiful Shayari
सुप्रभात शायरी
Bharosa Shayari
Dil ki Baat
Dhoka Shayari
शायरी फोटो
shayari wallpaper
हुस्न शायरी
प्रेम शायरी
दो लाइन शायरी
Intezaar Shayari
desh bhakti shayari
Sad Shayari
love Shayari
Dard Shayari
Aarzoo shayari
Mohabbat shayari
हिन्दी शायरी
Zindagi shayari
Good morning shayari
good night shayari
Birthday Shayari
Dua shayari
Love Poems in Hindi
romantic Shayari
emotional shayari
Attitude Shayari
Bewafa Shayari
2 lines shayari
one line shayari
4 line shayari
Shayari for him or Her
अरमान शायरी
अश्क़ शायरी
एटीट्यूड शायरी
बेवफा शायरी
प्यार की शायरी
प्यार शायरी
प्यार भरी शायरी
प्यार मोहब्बत की शायरी
दर्द भरी शायरी हिन्दी मेँ
उदासी शायरी
याद शायरी
जिंदगी शायरी
शायरी संग्रह
शायरी ही शायरी
दिल की बात शायरी के साथ
हिंदी शायरी प्यार
हिंदी शायरी दो लाइन
हिंदी शायरी दोस्ती के लिये
ज़िन्दगी शायरी
दर्द शायरी
तारीफ शायरी
गुड मार्निंग शायरी
व्हाट्सप्प स्टेटस
शायरी हिंदी भाषा में 2018
Hindi shayari
shayari app
latest shayari
New Shayari
प्यार भरी बातें
दर्द भरी कविता
हिंदी शायरी प्यार पर
शेरो शायरी
Two line Hindi Shayari
Dard Bhari Shayari
Pyar bhari shayari
shero shayari
Zakhmi dil shayari
Dil shayari
Aansu shayari
Barish shayari
Holi Shayari
Tanhai Shayari
Funny Shayari
Best Shayari
urdu shayari in hindi
Hindi poetry
English Shayari
Love Shayari in English
Sad shayari in english
Judai Shayari
इंग्लिश शायरी
Sad Poetry
Bhojpuri shayari
Thanks shayari for friends
Mast shayari
shayari sangrah
shayari dil se
Poems Bucket
jazbaat shayari
Maut Shayari
Pyar ki shayari
Ishq shayari
शायरी दोस्ती
दर्द भरे स्टेटस
दर्द शायरी दो लाइन
तन्हाई भरी शायरी
सायरी दोस्ती की
सायरी दर्द भरी
धोखा दिया शायरी
शायरी दर्द दिल
dard shayari hindi
Hindi Love Shayari
Hindi Romantic Shayari
Hindi Funny Shayari
Hindi Friendship Shayari
Hindi Miss you Shayari
Hindi Sad Shayari
Hindi Funny Attitude Shayari
Hindi Attitude Shayari
Hindi Propose Shayari
Hindi Birthday Shayari
Hindi Valentine Shayari
Hindi Bewafa Shayari
Hindi Judai Shayari
Hindi Good Morning Shayari
Hindi Good Night Shayari
Hindi Love Status
Hindi Attitude Status
Hindi Funny Status
Hindi Sad Status
Hindi Breakup Status
Hindi Life Status
Hindi Attitude Status
dosti shayari hindi
dosti shayari hindi with photos
dosti shayari hindi 2018
hindi dosti shayari
dosti hindi shayari
Love shayari hindi
Dard Bhari Shayari Hindi
Hindi Dard Shayari
2018 Hindi Shayari Latest
Love Hindi Shayari
We have shayaris in many categories and different category shayaris are Shayari For Friendship, Shayari Image, Sad Shayari In Hindi, Shayari Hindi Sad, Dosti Shayari, Shayari Dosti, Shayari In Hindi Sad, I Shayari Sad Hindi, Love Quotes In Hindi, Funny Shayari, Shayari Image Love, Shayari In Urdu, Shayari Love Image, Shayari Good Morning, Shayari Funny, Shayari App, Shayari Urdu, Urdu Shayari, Shayari Photo, Shayari With Photo, Shayari On Birthday, Shayari Attitude, Shayari In English, Shayari Photos, Shayari English, Shayari For Birthday, Romantic Shayari In Hindi, Love Sms, Good Night Sms, Love Messages, Hindi Shayari Romantic etc.
Aggiornamento एसएमएस,शायरी और स्टेटस 2.1
Added New Hindi SMS Shayari Status
Caratteristiche एसएमएस,शायरी और स्टेटस
Versioni Precedenti
Altro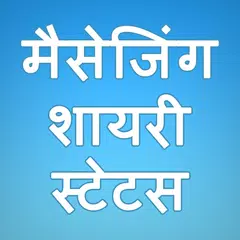 Shayari Sms Status All In One In Hindi Collection
2.1
APK
February 28, 2018
3.44 MB
Requires Android: Android 4.0.3+
Screen DPI: 160-640dpi
SHA1: 8e73b2c0cde3f53a47c37e794e6397d2ef42d86e
Size: 3.44 MB
What's New:
Added New Hindi SMS Shayari Status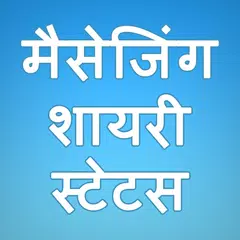 Shayari Sms Status All In One In Hindi Collection
1.0
APK
Requires Android: Android 2.2+
Screen DPI: 120-480dpi
SHA1: 382861611262d913be9bace496c085a34b32ef70
Size: 1.43 MB
Maggiori Informazioni
Data Aggiornamento:
2018-02-27
Aggiornamento Necessario:
Requisiti:
Android 4.0.3+