Pou
Recensione dell'Editore
Take care of your cute alien pet Pou and watch it grow up to unlock more wallpapers and dressing.
Features:
Customize your Pou with different wallpapers and outfits as you like.
Play different games in the Game Room to collect Coins and unlock Achievements and Special items.
Take your Pou outside and play with friends around the world.
Su Pou
Hai tutto quello che serve per prenderti cura del tuo animale domestico alieno? Nutrilo, puliscilo, gioca con lui e guardarlo crescere, mentre sali di livello e sblocchi sfondi diversi e abiti per personalizzarlo secondo i vostri gusti. Come pensate di personalizzare il tuo Pou?
Alimentare e prendersi cura di Pou, e vederlo crescere! Giocare con lui e raccogliere monete! Esperimento con pozioni presso il laboratorio! Personalizza l'aspetto di Pou! Indossa Abiti nuovi, Cappelli, Parrucche e Occhiali da Sole! Personalizza lo Sfondo di ogni stanza! Sblocca oggetti speciali! Visita e gioca con i tuoi amici! Parla con Pou e lo ripeterà!
Aggiornamento Pou 1.4.105
Scene: Chocolate! ^_^
Wallpapers: Patterns 6! ^_^
Outside Scenes: Ice, Desert & Volcano! ^_^ (By OesKy)
Hat: Headphones! ^_^
Eyeglasses: Lovely! ^_^
Wallpapers: Valentines! ^_^
New Shoes! ^_^
Police Outfit & Hat! ^_^
Cheaper Outfits & Hats! ^_^
Ghost Halloween Outfit! ^_^
Witch Dress Outfit! ^_^
Witch Hat Colors! ^_^
New Food!^_^
Game: Connect 2!^_^
Pou & Pet: Mask!^_^
Outfit: Superhero!^_^
Sorry for late updates, we're STILL working on something BIG! ^_^
http://help.pou.me
Versioni Precedenti
Altro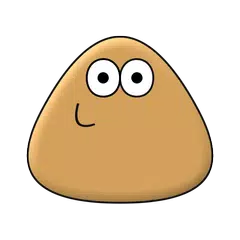 September 16, 2022
23.54 MB
Requires Android: Android 4.4+
Screen DPI: 120-640dpi
SHA1: c9d07d88301b48ab878d9aa7e6f84e827b604d49
Size: 23.54 MB
What's New:
Scene: Chocolate! ^_^
Wallpapers: Patterns 6! ^_^
Outside Scenes: Ice, Desert & Volcano! ^_^ (By OesKy)
Hat: Headphones! ^_^
Eyeglasses: Lovely! ^_^
Wallpapers: Valentines! ^_^
New Shoes! ^_^
Police Outfit & Hat! ^_^
Cheaper Outfits & Hats! ^_^
Ghost Halloween Outfit! ^_^
Witch Dress Outfit! ^_^
Witch Hat Colors! ^_^
New Food!^_^
Game: Connect 2!^_^
Pou & Pet: Mask!^_^
Outfit: Superhero!^_^
Sorry for late updates, we're STILL working on something BIG! ^_^
http://help.pou.me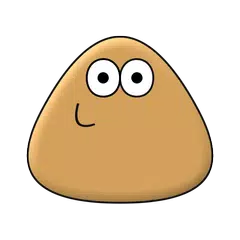 Requires Android: Android 4.4+
Screen DPI: 120-640dpi
SHA1: 72eb66a65fd54357c42b80b633e01ab074808db8
Size: 23.62 MB
What's New:
Wallpapers: Patterns 6! ^_^
Outside Scenes: Ice, Desert & Volcano! ^_^ (By OesKy)
Hat: Headphones! ^_^
Eyeglasses: Lovely! ^_^
Wallpapers: Valentines! ^_^
New Shoes! ^_^
Police Outfit & Hat! ^_^
Cheaper Outfits & Hats! ^_^
Ghost Halloween Outfit! ^_^
Witch Dress Outfit! ^_^
Witch Hat Colors! ^_^
New Food!^_^
Game: Connect 2!^_^
Pou & Pet: Mask!^_^
Outfit: Superhero!^_^
Game: Beach Volley + PvP! ^_^
Sorry for late updates, we're STILL working on something BIG! ^_^
http://help.pou.me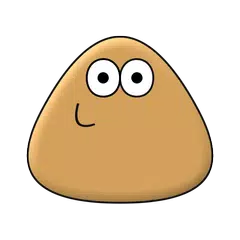 Requires Android: Android 4.4+
Screen DPI: 120-640dpi
SHA1: 879e86eaca70376812cd89e0fb2088c2dc2bb2c8
Size: 23.17 MB
What's New:
Outside Scenes: Ice, Desert & Volcano! ^_^ (By OesKy)
Hat: Headphones! ^_^
Eyeglasses: Lovely! ^_^
Wallpapers: Valentines! ^_^
New Shoes! ^_^
Police Outfit & Hat! ^_^
Cheaper Outfits & Hats! ^_^
Ghost Halloween Outfit! ^_^
Witch Dress Outfit! ^_^
Witch Hat Colors! ^_^
New Food!^_^
Game: Connect 2!^_^
Pou & Pet: Mask!^_^
Outfit: Superhero!^_^
Game: Beach Volley + PvP! ^_^
Hats: Head Bows & Crowns! ^_^
Sorry for late updates, we're STILL working on something BIG! ^_^
http://help.pou.me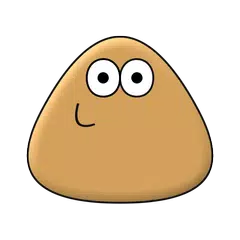 Requires Android: Android 4.4+
Screen DPI: 120-640dpi
SHA1: 86e8b402c41cf7f0c7336ab03bd4cca24ca9e04b
Size: 23.17 MB
What's New:
Outside Scenes: Ice, Desert & Volcano! ^_^ (By OesKy)
Hat: Headphones! ^_^
Eyeglasses: Lovely! ^_^
Wallpapers: Valentines! ^_^
New Shoes! ^_^
Police Outfit & Hat! ^_^
Cheaper Outfits & Hats! ^_^
Ghost Halloween Outfit! ^_^
Witch Dress Outfit! ^_^
Witch Hat Colors! ^_^
New Food!^_^
Game: Connect 2!^_^
Pou & Pet: Mask!^_^
Outfit: Superhero!^_^
Game: Beach Volley + PvP! ^_^
Hats: Head Bows & Crowns! ^_^
Sorry for late updates, we're STILL working on something BIG! ^_^
http://help.pou.me
Maggiori Informazioni
Data Aggiornamento:
2022-09-16
Aggiornamento Necessario: