PaperTube
Su PaperTube
Showcase Your Story!
PaperTube is a new type of video production tool that you can use to easily produce a video and record real-time screen and handwritten data at the same time. Now create and share your story made with your own theme, thoughts, and knowledge with PaperTube!
 
※ PaperTube is an application designated only for Neo smartpen.
 
[Store simultaneously real-time screen and handwriting data]
You can simultaneously store real-time screen and handwritten data from your N notebooks with PaperTube. Without any additional equipment, you can easily create and share various video contents.
 
[Supports various functions required for video production]
You can adjust the pen type such as the thickness and color of the pen during the video recording, switch between front and rear camera, change the position of the screen and more to make a more professional video.
 
[Video production with various background templates]
You can use a blank notebook or you can create your own template by using your own formats as background. Your own template can be printed with Ncode A4 paper using blueprint function.
 
[Share and manage your handwritten content as PDF, PNG, JPEG format]
After completing the video production, you can share, export and save all the contents created with Neo smartpen in various file format and also manage the video and the writing history.
 
[PaperTube controller for upgraded video production]
PaperTube controller is a paper remote control incorporated with various functions from changing pen type to different sound effect which can be used by touching with Neo smartpen.
※ PaperTube controllers are included in the Ncode A4 product package and can be downloaded from the Neo smartpen homepage.
 
[ Ncode A4 product package for PaperTube]
With Ncde A4 product package and a Neo smartpen, you can start using PaperTube. Ncode A4 product package is composed of Ncoded paper for a blueprint, smartphone stand, and PaperTube controllers.
※ You can purchase the Ncode A4 product pack only at the official stores of Neo smartpen.
Aggiornamento PaperTube 1.0.62
What's New
- Compatible Smart Plate+,
- New Controller
Caratteristiche PaperTube
Versioni Precedenti
Altro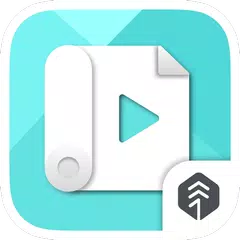 Requires Android: Android 5.0+
Architecture: arm64-v8a, armeabi, armeabi-v7a, mips, mips64, x86, x86_64
Screen DPI: 120-640dpi
SHA1: ebd4be50af6d0c8c7215aad60f3414ce362f3d8f
Size: 11.71 MB
What's New:
What's New
- Compatible Smart Plate+,
- New Controller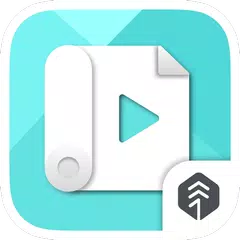 December 25, 2021
11.72 MB
Requires Android: Android 5.0+
Architecture: arm64-v8a, armeabi, armeabi-v7a, mips, mips64, x86, x86_64
Screen DPI: 120-640dpi
SHA1: 2e34a587e912401ee42387f2bfbf512e9aa375d4
Size: 11.72 MB
What's New:
What's New
- Android 11 optimization
- Fix minor bugs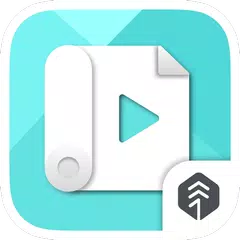 Requires Android: Android 5.0+
Architecture: arm64-v8a, armeabi, armeabi-v7a, mips, mips64, x86, x86_64
Screen DPI: 120-640dpi
SHA1: 085421f63e3158dee77afd6347488e791afc67e6
Size: 11.13 MB
What's New:
What's New
- Fix minor bugs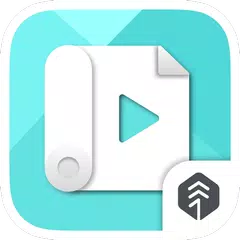 Requires Android: Android 5.0+
Architecture: arm64-v8a, armeabi, armeabi-v7a, mips, mips64, x86, x86_64
Screen DPI: 120-640dpi
SHA1: 3822f2c94938f0661cf5ae7876cda1c29ae96add
Size: 10.31 MB
What's New:
- Compatible with Smart Class Kit
- Eraser Tool
- Export Format Option
- Pen Firmware Update
- Improved UI
- Upload on Youtube
- Screen Flickering fix
Maggiori Informazioni
Data Aggiornamento:
2022-02-20
Aggiornamento Necessario: