American Airlines
Recensione dell'Editore
Introducing the travel app that understands who you are and where you're going. From where you're departing and from what gate.
Su American Airlines
Con l'app di American Airlines, sei coperto con le informazioni di cui hai bisogno esattamente quando ne hai bisogno. Hai bisogno di una carta d'imbarco mobile? Ti stai chiedendo dove si trova la lounge Admirals Club® più vicina? Tutte queste informazioni e molto altro sono disponibili a portata di mano.
-Schermata iniziale dinamica: sa dove ti trovi nel tuo viaggio e ti dà un facile accesso agli strumenti giusti al momento giusto.
-Carta d'imbarco mobile: effettua il check-in per il viaggio e recupera la carta d'imbarco mobile. Non è necessario stampare e viene aggiornato lungo il percorso.
-Aggiornamenti sui voli: ricevi gli ultimi aggiornamenti sui voli semplicemente recuperando la tua prenotazione e consentendo ad American Airlines di inviare notifiche al tuo dispositivo mobile.
-Mappe interattive dei terminal: navigare negli aeroporti è un gioco da ragazzi con le nostre mappe interattive dei terminal. Trova la lounge Admirals Club più vicina o ottieni le indicazioni stradali per raggiungere il gate di collegamento.
-Dettagli account AAdvantage®: rivedi tutti i dettagli del tuo account AAdvantage direttamente dall'app. Non sei un membro di AAdvantage? Iscriviti oggi.
-Aggiorna il tuo posto: richiedi e acquista facilmente gli aggiornamenti. Vuoi vedere dove sei nella lista? L'app visualizza l'elenco di aggiornamento in standby entro quattro ore dalla partenza programmata.
-Selezione del posto: seleziona o modifica il tuo posto all'interno dell'app. Scegli quello che desideri e cambialo sul posto.
-Traccia la tua borsa: scopri esattamente dove si trova la tua borsa dal momento in cui lascia le tue mani fino a quando estendi la maniglia alla tua destinazione finale.
-Salva la tua prenotazione: le tue prenotazioni visualizzate di recente vengono salvate automaticamente nell'app in modo che tu possa facilmente recuperare i dettagli per il tuo prossimo volo in pochi secondi.
-Accesso Wi-Fi in aria: non dimenticare che sui voli con Wi-Fi puoi utilizzare l'app americana e aa.com per controllare le informazioni sui voli e guardare film e programmi TV senza alcun costo.
Contattaci: 800-222-2377
Perché abbiamo bisogno delle autorizzazioni:
Bluetooth
Aggiungeremo l'assistenza alla posizione alla mappatura (vedi le nostre nuove mappe dei terminali) che utilizza BLE
Posizione
La tua posizione ci aiuta a fornirti informazioni pertinenti su misura per dove ti trovi in ​​quel momento.
Foto/Media/File
L'accesso alle foto è necessario per memorizzare i promemoria di parcheggio.
Telecamera
La fotocamera consente all'app di scansionare le carte di credito e accelerare il processo di pagamento.
Informazioni sulla connessione Wi-Fi
Ciò consente all'app di capire quando esiste la connettività per fornirti i dati di cui hai bisogno.
Altro
Altre varie autorizzazioni consentono all'app di: ricevere notifiche di Google, elaborare le notifiche mentre il dispositivo sta cercando di dormire, accedere ai servizi Web di American e vibrare per i messaggi importanti.
Aggiornamento American Airlines 2023.16
We're continuing to work behind the scenes to improve your app experience.
Caratteristiche American Airlines
Versioni Precedenti
Altro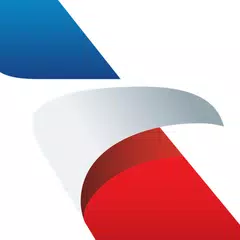 American Airlines
2023.16
XAPK
APKs
September 14, 2023
62.87 MB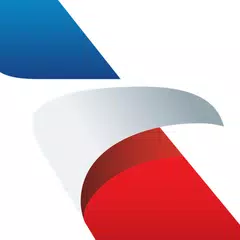 American Airlines
2023.15
XAPK
APKs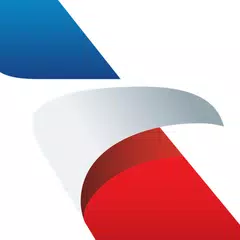 American Airlines
2023.14.1
XAPK
APKs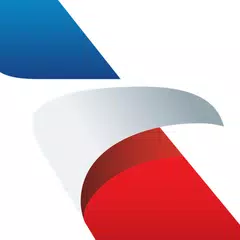 American Airlines
2023.13
XAPK
APKs
arm64-v8a
Android 8.0+
nodpi
armeabi-v7a
Android 8.0+
nodpi
Maggiori Informazioni
Data Aggiornamento:
2023-09-11
Aggiornamento Necessario: