Previsioni Meteo : AccuWeather
Recensione dell'Editore
AccuWeather is an app that provides hourly, daily and 15-day weather forecasts, which you can integrate with your calendar.
Su AccuWeather
Il nome AccuWeather non è stato scelto alla leggera. Mentre lavoravamo allo sviluppo delle capacità necessarie per produrre previsioni meteo il più possibile accurate, abbiamo anche elaborato un marchio, "AccuWeather", in grado di comunicare la peculiarità più importante del nostro prodotto: l'accuratezza delle previsioni meteo. Come azienda, siamo costantemente impegnati a conservare la nostra reputazione quale fonte di informazioni meteo più accurata al mondo.
Ogni giorno, più di un miliardo e mezzo di persone in tutto il mondo si affidano ad AccuWeather per programmare la propria vita, proteggere la propria attività e sfruttare al meglio le giornate. Grazie a Superior Accuracy™, AccuWeather è in grado di fornire previsioni specifiche in oltre 100 lingue e dialetti locali per tutte le località del mondo, più di qualunque altra fonte di dati meteo pubblica o privata.
AccuWeather offre tutto quanto è disponibile di più aggiornato in termini di informazioni e notizie meteo, incluse funzionalità esclusive e proprietarie quali AccuWeather MinuteCast®, ovvero un sistema di previsione delle precipitazioni minuto per minuto per le due ore successive, localizzato in base all'indirizzo esatto o alla posizione GPS. Questa funzione presenta un riepilogo di 120 minuti che delinea il tipo di precipitazione e l'intensità, oltre a indicare gli orari esatti di inizio e fine dei fenomeni nella posizione corrente. MinuteCast® è disponibile per Stati Uniti, Canada, Svezia, Danimarca, Regno Unito, Irlanda, Giappone, Francia, Spagna, Germania, Belgio, Andorra, Norvegia, Finlandia, Estonia, Svizzera, Paesi Bassi, Lussemburgo, Gibilterra, Liechtenstein e per un elenco di località internazionali in continua espansione.
Sempre connessi per non perdersi le previsioni meteo più aggiornate con AccuWeather e pianificare al meglio la giornata. Sono incluse le seguenti funzioni:
• Osservazioni meteo sulle condizioni attuali
• Riepilogo e dati dettagliati sulle previsioni meteo
• Previsioni dell'evoluzione locale/a breve termine
• Immagini dal satellite e radar animate
• Video
• Altro
*Il contenuto varia in base alla località.
Caratteristiche AccuWeather
Versioni Precedenti
Altro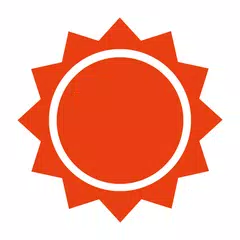 Previsioni Meteo : AccuWeather
8.9.1-25-google
APK
Requires Android: Android 6.0+
Architecture: arm64-v8a, armeabi-v7a, x86, x86_64
Screen DPI: nodpi
SHA1: 5ee738bcbc595a381b86cf67be1503bfcb559101
Size: 128.25 MB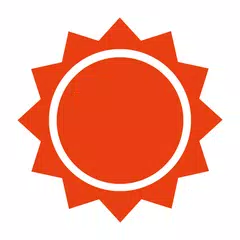 Previsioni Meteo : AccuWeather
8.9.0-29-google
APK
Requires Android: Android 6.0+
Architecture: arm64-v8a, armeabi-v7a, x86, x86_64
Screen DPI: nodpi
SHA1: 70724f97b376f61f32502f01ef4e599d1d57270f
Size: 128.24 MB
What's New:
Hourly Forecast Graphs: Why read the forecast when you can see it? The Hourly Forecast Graph provides striking visualizations of the temperature by the hour, so you can see weather from a whole new view.
WinterCast®, Air Quality, and Hourly Forecast Home Screen Widgets*: You asked, so we delivered. More widgets are here. Because there's no place like the home screen.
*These features are exclusive to Premium+ users. Upgrade now to see what all the fuss is about.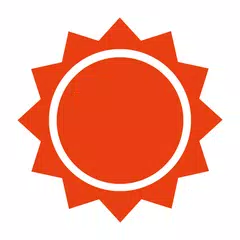 Previsioni Meteo : AccuWeather
8.9.0-29-google
XAPK
APKs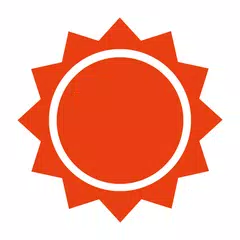 Previsioni Meteo : AccuWeather
8.9.0-28-google
APK
arm64-v8a, armeabi-v7a, x86, x86_64
Android 6.0+
nodpi
arm64-v8a, armeabi-v7a, x86, x86_64
Android 6.0+
nodpi
Maggiori Informazioni
Data Aggiornamento:
2023-03-24
Ultima Versione:
8.9.1-25-google
Aggiornamento Necessario: