18XX Companion
Su 18XX Companion
This companion for 18XX games helps you to calculate the total worth of every player at the end of the game. It is faster - and more reliable - than calculating by hand and less cumbersome than a computer with an Excel sheet.
Various 18XX games are supported: 1817, 1825, 1826, 1829, 1830, 1835, 1841, 1846, 1849, 1851, 1853, 1856, 1860, 1869, 1870, 1876, 1899, Steam over Holland,18AL, 18C2C,18GA, 18EU, 18OE, 18neb, 18 ny, 18mex
Disclaimer: the worth is calculated like so: cash + sum(share value * nb shares). If this formula doesn't apply to some of the games listed above, please tell me. You can also optionally include dividends of the last operating rounds (after last stock round).
Please send your feature requests and bug reports to
[email protected]
If you want me to add another 18XX game to this list, please provide me the list of the companies of that game.
Aggiornamento 18XX Companion 1.4.2
1.4.2
- Added 1869 and 18OE
1.4.1
- Added 1846, 18neb, 18ny, 18mex
1.4.0
- Added 1824
- Splitting player names and player cash screens
1.3.1
- Added 1889
1.3.0
- Added dividends at the end of the game
1.2.5
- Added 1817
1.2.4
- Added 18AL and 18GA
1.2.3
- Bug fixing
1.2.2
- Added 1860 and 18EU
1.2.1
- Fixed critical bug
- Reduced APK size
1.2
- New theme
- Custom game creation
- Added 18C2C
1.1.1
-Added Steam over Holland
Caratteristiche 18XX Companion
Versioni Precedenti
Altro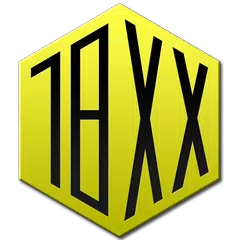 January 16, 2016
705.81 KB
Requires Android: Android 2.1+
Screen DPI: 120-320dpi
SHA1: 524b4cd5c7ab8251fcad386facfc03ffa95f8b66
Size: 705.81 KB
What's New:
1.4.2
- Added 1869 and 18OE
1.4.1
- Added 1846, 18neb, 18ny, 18mex
1.4.0
- Added 1824
- Splitting player names and player cash screens
1.3.1
- Added 1889
1.3.0
- Added dividends at the end of the game
1.2.5
- Added 1817
1.2.4
- Added 18AL and 18GA
1.2.3
- Bug fixing
1.2.2
- Added 1860 and 18EU
1.2.1
- Fixed critical bug
- Reduced APK size
1.2
- New theme
- Custom game creation
- Added 18C2C
1.1.1
-Added Steam over Holland
Maggiori Informazioni
Data Aggiornamento:
2015-04-25
Aggiornamento Necessario: