Editor's Review
Cross-platform real-time combat, ever-expanding worlds, dungeons, events, crafting, and in-game chat. Guardian level available for premium membership.
About AQ3D
AQ3D (Package Name: com.battleon.aq3d) is developed by Artix Entertainment LLC and the latest version of AdventureQuest 3D MMO RPG 1.76.0 was updated on September 20, 2021. AdventureQuest 3D MMO RPG is in the category of Role Playing. You can check all apps from the developer of AdventureQuest 3D MMO RPG and find 320 alternative apps to AdventureQuest 3D MMO RPG on Android. AdventureQuest 3D MMO RPG is listed in Top 10 Android Multiplayer Games. Currently this app is for free. This app can be downloaded on Android 5.0+ on APKFab or Google Play. All APK/XAPK files on APKFab.com are original and 100% safe with fast download.
This MMORPG is a little bit different... you were warned.
Become part of AdventureQuest 3D's growing online world! We're building new places, monsters, and items under your feet as you play it.
SORCERER GENERAL'S WARNING: This game is ONLY for fans of fantasy MMORPGs, swords & sorcery, open-world games, passionately involved game developers, and people who wandered here completely by mistake but downloaded and loved it anyway. May contain AE's unpredictable tongue-in-cheek humor, parody, puns, oddly-fused monsters (Werepyres?), and the game is so casually hard core that there is a 99% chance you will die before the game even starts. But hey, maybe you'll get lucky and DEATH (aka The Grim Reaper) will make you a deal you can't refuse. Only one way to find out.
NOT PAY-TO-WIN XD
• Finally, a game that's not going to dive into your wallet.
• Earn power and cool stuff through gameplay
• Optional cosmetics if you'd like to support us
LIVE & SPECIAL EVENTS
• Weird in-game holidays
• Town changes to reflect seasons and boss monsters invade
• Small team = crazy devs with the power to spawn monsters
FREE NEAR-WEEKLY DLC! NEW ADVENTURES
• We're literally building new stuff for you right now
• Join us for weekly-ish releases on Thursdays-ish
AQ3D IS TRUE CROSS-PLATFORM
• Play your character from anywhere
• Yes, all devices log into the same world
• Yes, you can switch to your phone and take it to the potty and then go back to playing on your computer
BEST MMORPG VILLAINS & MONSTERS
• Our bad guys can beat up your other game's bad guys.
• As long as we're the ones writing the story. Which we are.
• Unless you want to jump in and help. Comment on our official posts.
• NecroKnights
• Vampires Lords
• Werewolf Gladiators
• Pirates, Ninjas, "The Braken"
• DEATH - Underworld Celebrity
• Frogzards
• Drickens - Half Dragon, half chicken
• Lots of Dragons
• OMG why do we love Dragons so much!
MAKE A UNIQUE HERO
• See items on your character when you equip them!
• Equip for power or looks
• Our barbershop is the best
• Equip swords, scytheblades (scythe + sword = awesome), fidget spinners (why did you make us do this!?) wands, pew pew thingies, armors, matrixy looking long coats, gloves, boots, capes, helms, belts, hair, & accessories (skull hair clips are so hot right now) however you want.
We're always making new stuff.
MULTI-CLASS: PLAY THE WAY YOU WANT
• Collect classes like Necromancer, Paladin, DragonSlayer, Ninja, Rogue, Warrior, Mage
• Switch between them at any time!
• We are building a ton more :D
LOOK UP & JUMP
• AQ3D is a rare Mobile MMO that lets you look up at the sky!
• Jump on things. Which means...
PARKOUR CHALLENGE MAPS
You will regret that we let you jump in this game XD Some of our parkour maps are 100% evil. LAZORS!
TRAVEL FORMS
• Transform into birds, dragons, and creatures that move at high speed
• Except the bush transformation... awkward.
DUNGEONS, RAIDS, & BOSS FIGHT CHALLENGES
• 20 player raids (like the Dragon's Lair)
• 5 player dungeons
• 2 player adventures... date night?
• Solo - just like when I went to dances in school
• Or just roam a world full of players looking for trouble
AQ3D CURRENT FEATURES!
• Battle Monsters in Real-time Combat
• Summon & Teleport to your Friends
• Pets
• Crafting
• Tons of things to complain about!
• PvP
• Bad puns
• Cutscenes you won't want to skip! (Probably)
• Check our website to see what we are developing next
STALK... erm, FOLLOW US FOR ALL THE AQ3D MADNESS!
OFFICIAL SITE
https://www.AQ3D.com
FACEBOOK: https://www.facebook.com/AdventureQuest3D/
TWITTER: @ArtixKrieger or https://twitter.com/artixkrieger/
YOUTUBE: https://www.youtube.com/user/BattleOnGames
We are an active community of gamers. Spy on what Artix and the team are working on next for the game at www.AQ3D.com
AQ3D 1.76.0 Update
The Sandsea Saga comes to a close with its thrilling finale! And new quests and treasures await you at Lolosia and Yokai! Also in this release...
- Fixed certain effects not being consumed properly.
- Class switching and revive now starts with a defined amount of resource for the class.
- NPC AI will now try to prefer custom spells more over auto attacks.
- Resolved an issue with camera shake causing camera to not reset.
- Some minor UI adjustments and fixes.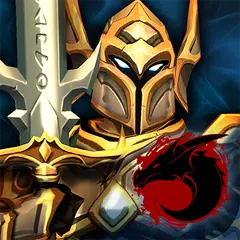 AdventureQuest 3D MMO RPG
1.74.0
APK
Requires Android: Android 5.0+
Architecture: arm64-v8a armeabi-v7a
Screen DPI: 120-640dpi
SHA1: bd7077b9d20e2f238c64131d740b87fbce1eff32
Size: 78.09 MB
What's New:
Guild limit raised to 100
Added a targeting indicator above your current target's head
PC: Added hotkey for targeting nearest enemy
Mobile: Added option for targeting button to cycle through targets or target nearest enemy
Mobile: Joystick mode selection, including new mode to allow joystick to follow as you drag
Fixed Mage Ult fx not playing correctly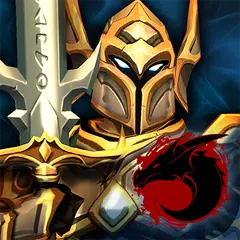 AdventureQuest 3D MMO RPG
1.71.0
APK
Requires Android: Android 5.0+
Architecture: arm64-v8a armeabi-v7a
Screen DPI: 120-640dpi
SHA1: 70f50d92afc600d85e0dd9240223cee4df08cbaf
Size: 72.34 MB
What's New:
-Sandsea Part 3 is now Live! Discover what lies in the Pyramids in the distance.
-The Level Cap has been raised to 35!
-New Sandstorm Capstones to earn past Level 35!
-New Infusion system to power up your items; visit Maximus in Battleon.
-New Starting Class introduced: Healer!
-Improvements to other Support Classes.
-Other fixes for summons, invisible hands, looting issues, reconnection issues and more!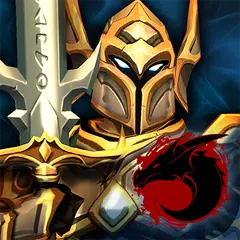 AdventureQuest 3D MMO RPG
1.70.1
APK
Requires Android: Android 5.0+
Architecture: arm64-v8a armeabi-v7a
Screen DPI: 120-640dpi
SHA1: e0078418eb49575e4b2396f696b45be2715050d8
Size: 80.8 MB
What's New:
A Heatwave Hot-fix! Along with the 5 new craftable items, and environmental damage in the Sandsea Desert, we also added a few bugs. This patch fixes them!
* You can now switch maps when in party! (Portrait issue fix)
* Daily Quest UI now works properly after all tasks are complete
* Dev embarrassment reduced by 13.5%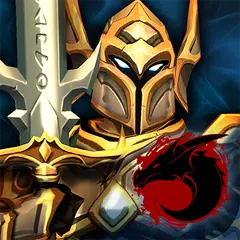 AdventureQuest 3D MMO RPG
1.70.0
APK
Requires Android: Android 5.0+
Architecture: arm64-v8a armeabi-v7a
Screen DPI: 120-640dpi
SHA1: 58d41bb3c4c99fea26da0250cfa41f41f4e63067
Size: 80.8 MB
What's New:
AdventureQuest 3D keeps getting better every week! Explore the Sandsea desert and do this week's new side quests... but bring a water potion, because it is so hot out there you will take damage if not properly hydrated. New features include:
* "Loot All" will now allow partial looting if your inventory becomes full
* Cross-skills now listed in the same order as your class menu
* Made some improvement to the UI for your party
* Standardized the order of your gear in your Character Panel
More Information
Requirements:
Android 5.0+