東方LostWord
About 東方ロストワード
東方ロストワード (Package Name: jp.goodsmile.touhoulostword_android) is developed by GOOD SMILE COMPANY, Inc and the latest version of 東方LostWord 1.30.1 was updated on June 8, 2023. 東方LostWord is in the category of Role Playing with the feature RPG and Touhou Project, etc. You can check all apps from the developer of 東方LostWord and find 4 alternative apps to 東方LostWord on Android. Currently this app is for free. This app can be downloaded on Android 7.0+ on APKFab or Google Play. All APK/XAPK files on APKFab.com are original and 100% safe with fast download.
◇ ◆ ◇ What is Touhou Lost Word? ◇ ◆ ◇
Lost Words-Lost Words.
An incident occurred in Gensokyo over this lost word.
Let's solve the incident by visiting Gensokyo with various characters as well as the familiar Reimu Hakurei and Marisa Kirisame!
* Touhou LostWord is a derivative RPG of the popular fantasy "Touhou Project" based on "Team Shanghai Alice".
◇ ◆ ◇ Character introduction ◇ ◆ ◇
▼ Reimu Hakurei
It has two names, "Miko of Hakurei Shrine," "Eternal Miko," and "Lovely Miko of Paradise."
A human who has the ability to fly in the sky and lives in Hakurei Shrine.
▼ Marisa Kirisame
He has two names, "Oriental Western Magician," "Strange Wizard," and "Ordinary Black Magic Girl."
A human who has the ability to manipulate magic and lives in a magical forest.
In addition, Yakumo Yukari, Konpaku Youmu, Alice Margatroid, Suzusen / Yukumi Kain / Inaba, Remilia Scarlet, Patchouli Knowledge, Jurokuyasaki Familiar characters such as night (Izayoi Sakuya) have appeared!
◇ ◆ ◇ Game system introduction ◇ ◆ ◇
The barrage battle of various characters using their own spell cards is fun!
You can develop your favorite character to your liking!
Set up to 6 characters for your team and take advantage of the battle!
Three types of character voices are available for each character! You can play with a voice that suits your image!
With the change of clothes function, you can change the character's costume!
◇ ◆ ◇ Participating illustrator ◇ ◆ ◇
Rote Yumeno, Toshihira Arata, Mikami Akitsu, Umekichi, Eretto, Capura.L, Guillotine, Izumi Sakurazawa, Ren Sakuragi, Hiyori Sakura, Shinia, Crude Tea, Takehana Note, Matsutaro Tanaka, Tontoro, Natsume Eri, Hagiwara Rin, Hiura R, Hinayukiusa, Fruit Punch, Mikeou, Haruki Minamura, Mottsun *, Morinohon, Ofu Yamadori, Yuuki Chicken, Mitsuki Yano, Ragho no Erika, 6U ☆, Rui Tomono, Jiro Tomioka
... and more, we plan to participate one after another!
◇ ◆ ◇ Participating music circle ◇ ◆ ◇
Ara Goryo, O-Life Japan, Kajisako Props Store, COOL & CREATE, Tokyo Active NEETs / Symphonic Active NEETs, Hachimitsu-Lemon, Foxtail-Grass Studio, Butaotome, flap + frog, Melodic Taste
... and more, we plan to participate one after another!
(c) Team Shanghai Alice
(c) GOOD SMILE COMPANY, INC. / NextNinja Co., Ltd.
東方ロストワード 1.30.1 Update
バージョン1.30.1をリリースいたしました!
本バージョンでは以下の1件の改修を行いました。
■改修
・おいのり画面の改修
おいのり画面の一部機能を改修しました。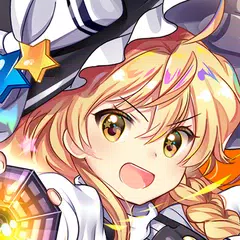 東方LostWord
1.30.1
XAPK
APKs
Requires Android: Android 7.0+
Architecture: arm64-v8a
Screen DPI: nodpi
SHA1: d9137173d81b024ce28179f80f907949ef80c46a
Size: 192.96 MB
What's New:
バージョン1.30.1をリリースいたしました!
本バージョンでは以下の1件の改修を行いました。
■改修
・おいのり画面の改修
おいのり画面の一部機能を改修しました。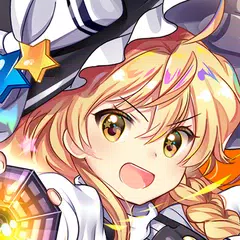 東方LostWord
1.30.0
XAPK
APKs
Requires Android: Android 7.0+
Architecture: arm64-v8a
Screen DPI: nodpi
SHA1: 05ce7b090a28fcf12a6593425d79e78d14bbff18
Size: 193.04 MB
What's New:
バージョン1.30.0をリリースいたしました!
本バージョンでは以下の1件の機能実装と1件の改修と2件の修正を行いました。
■実装
・バフ解除の追加
付与されている効果を解除するスキルが追加されました。
■改修
・限界突破画面に関する改修
限界突破画面にて、該当の仲間を限界突破できるアイテムを表示するよう改修しました。
■修正
・ログインボーナスの不具合修正
ログインボーナスのスキップ機能を使用した際に、特定の状況で進行不能となることがある不具合を修正しました。
・霊Pコストカットの不具合修正
本来設定できない画面で、霊Pコストカットの設定を行えることがある不具合を修正しました。
編成のコピー機能を使用した際に、特定の状況で霊Pコストカットの設定が行われてしまう不具合を修正しました。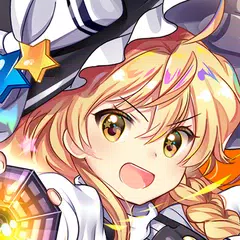 東方LostWord
1.29.1
XAPK
APKs
Requires Android: Android 7.0+
Architecture: arm64-v8a
Screen DPI: nodpi
SHA1: 598b186560a7640b0ec0c793850d3f2dd2a6c1ff
Size: 192.96 MB
What's New:
バージョン1.29.1をリリースいたしました!
本バージョンでは以下の2件の修正を行いました。
■修正
・やりなおし機能の不具合修正
特定の状況でやりなおし機能を使用した際に、その後のバトルでバレットの効果が正しく発動しないことがある不具合を修正しました。
・おいのり画面の調整
仲間の詳細ステータスが確認できる画面で、一部の文言を調整しました。
交換Pの期限表示で、正しくない交換期限が表示されることがある不具合を修正しました。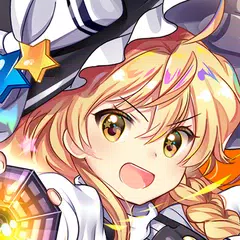 東方LostWord
1.29.0
XAPK
APKs
Requires Android: Android 7.0+
Architecture: arm64-v8a
Screen DPI: nodpi
SHA1: 465f07a54f0aa7228a9af98ac10b0d8ff433a2cd
Size: 192.38 MB
What's New:
バージョン1.29.0をリリースいたしました!
本バージョンでは以下の2件の機能実装と2件の改修と2件の修正を行いました。
■実装
・霊Pコストカット機能の追加
編成にて、消費霊Pを減らすことができる霊Pコストカット機能を実装しました。
■改修
・バトルに関する改修
バトルにて、効果に関わる改修を行いました。
・探索画面の表示改修
メインストーリー、秘封LostWordストーリーにて、ボタンのデザインを改修しました。
EXTRAがあるストーリーにて、ボタンに表示が出るように改修しました。
・図鑑画面の表示改修
図鑑の名簿にて、ボイスを担当した声優の名前が表示されるように改修しました。
■修正
・編成画面の不具合修正
VS複霊の編成において、特定の手順で絵札の装備状況がリプレイに保存されない不具合を修正しました。
Replay AUTO機能を利用した編成において、特定の手順で進行不能となる不具合を修正しました。
・寺子屋の不具合修正
寺子屋において、経験値ボーナスが終了した後の入手経験値が正しく表示されない不具合を修正しました。
More Information
Requirements:
Android 7.0+