携程旅行
About Ctrip
Ctrip (Package Name: ctrip.android.view) is developed by 携程旅行网 and the latest version of 携程旅行 8.57.0 was updated on November 22, 2022. 携程旅行 is in the category of Travel & Local. You can check all apps from the developer of 携程旅行 and find 200 alternative apps to 携程旅行 on Android. Currently this app is for free. This app can be downloaded on Android 6.0+ on APKFab or Google Play. All APK/XAPK files on APKFab.com are original and 100% safe with fast download.
Ctrip Travel - Ctrip in hand, you can leave
As an authoritative online travel service company in the industry, Ctrip travel mobile client provides more than 110,000 hotels and serviced apartments in China, more than 700,000 hotels overseas, air tickets for all domestic routes and most mainstream international routes, train tickets for all domestic routes, domestic Long-distance bus tickets for more than 200,000 lines in more than 500 cities, airport transfers and self-driving car rentals in more than 150 cities in China and more than 500 cities overseas, covering about 200,000 drivers in 285 cities, providing ultra-affordable tickets for attractions Other booking services, there are also one-stop travel services such as travel vacations, theme travel packages, attraction ticket discounts, travel strategies, travel shopping guides, travel WiFi, etc., to help you realize your travel dream.
【Ctrip Travel】
Book hotels, air tickets, train tickets, bus tickets, scenic spot tickets, car use, group tours, weekend tours, independent travel, self-driving tours, cruises, tourism and vacation products anytime, anywhere! Enjoy travel tips, travel insurance, and travel specials. Travel, travel do not have to worry about!
【Activity】
[Guarantee] Ctrip provides comprehensive service guarantees for hotels, travel and vacations, air tickets, train tickets, bus tickets, ferry tickets, car rentals, homestays, etc.!
[Market] Millions of people help you grow grass in Travel Photography, travel the world together to take you to enjoy flowers, watch the sea, and explore world culture!
[Hotel] Health Guardian Alliance - Hotel warm-hearted service, Ctrip protects it with peace of mind!
[Tourism] Listen to the travel, 3000+ audio guides of domestic and foreign scenic spots for free at home!
[Tickets for fun] Book your trip and get 50% off pre-sale of big-name scenic spots!
[Bus Ticket] Real-time notification of the resumption of bus tickets, one-click ticket purchase, and departure for spring!
【The main function】
- Hotels: provide online booking services for more than 110,000 hotels, inns, serviced apartments in China, and more than 700,000 hotels and homestays overseas; fast booking of hotels for tonight's auction, mobile phone exclusive price hotels, mysterious hotels, special hotels, special hotels, Branded hotels, boutique hotels; collection of hotels, booking is more convenient.
- Air tickets: You can fly across China routes, and you can book air tickets for traveling around the world at any time. Book air tickets on Ctrip, book instant discounts and unlimited gifts! Mobile phone automatic check-in, advance reservation and seat selection; low-cost assistant allows you to subscribe to air tickets at low prices every day, and enjoy non-stop discounts; you are not afraid of delays and cancellations, and flight dynamics can be viewed in real time; ; One-stop inquiry of airport transportation and service information, airport bus, airport shuttle service, Ctrip mobile client is all done.
- Train tickets: You can book domestic and foreign train tickets at will, and also support student tickets, children's tickets, and 12306 direct ticket purchases. The brand-new Extreme Speed ​​Cloud allows you to grab tickets and get on the train to make up for tickets. It is more worry-free to grab a ticket and make one step faster. It provides refunds, changes, and personal customization services, which are convenient and fast.
- Bus tickets: support online booking of more than 200,000 passenger lines at 3,000 domestic stations; the lines have covered major scenic spots and airports across the country. Support offline direct ticket collection, more than 300 ticket machines have covered 110 domestic passenger stations; support online booking of special flights such as continuous trains and Shenzhen-Hong Kong Stock Connect; support cashback, first order discount, coupons and other discounts; support in advance 60-day reservations for ticket purchase and ticket rush functions; online refunds are supported in Sichuan Province; some cities support the purchase of special tickets such as children's tickets and children's tickets.
- Tickets: Provide ultra-affordable ticket booking services, select themes to focus on tickets for popular attractions, sort by recommendation, and see which attractions tickets are recommended by people who have been there. Order tickets online and get discounts plus cashback offers.
- Play: Provide booking services such as one-day tours covering global destinations, transportation connections, outbound WiFi Internet access, local food, leisure entertainment, novel adventures, etc., make reservations easily, and enjoy a cool travel experience.
- Travel: group tours, air tickets + hotel travel packages, attractions + hotel travel packages, surrounding tours, cruises, travel visas, travel insurance for your choice, as well as theme tours, study tours, company tours, top-level tours, local entertainment For your travel pleasure. Travel experts help you find the route, and the map is no longer confusing.
- Raiders: The destination is super comprehensive and practical, including eating, drinking and shopping around you, local guides featuring tours, micro travel notes, quick quizzes, good companionship, reliable reviews, and pocket guides with expert experience (support offline download); guide photo The pavilion is online, and you can see all the beauty and beauty! The Raiders membership system has been revised, and the privileges and benefits will not stop! New entrances for air tickets, accommodation, vacations, train tickets, bus tickets, and car bookings are added, one-stop travel, just using the guide is enough!
- Weekend Tour: New popular intra-city travel activities, take you to spend the weekend for free; self-driving bus tours, more exciting high-speed non-stop.
- Car use: Covering more than 150 cities in China and more than 500 cities overseas, providing domestic and international airport transfers, chauffeurs, self-driving cars, shared car rentals, special cars on call, mobile phone taxis, pick-up and drop-off, travel without hassle, car rental more intimate. Added cross-city chartered car navigation to support one-way and round-trip demand, covering both domestic and overseas, making it more convenient for customers to operate.
- Payment: Credit card, savings card, WeChat, Alipay, the payment method is free to choose.
- Food: A new entrance to the Food Channel, with all the information on overseas food. Going abroad is not afraid of "nowhere to eat", and it is more convenient to search for food. The food street function is launched, and local delicacies are available in one go. The food homepage has a new look, with exclusive benefits for food travelers. Ctrip's new food - Food Forest, covers 20 popular destinations around the world, and only recommends authentic food during travel; adds a filter function near shopping districts and popular landmarks to find food so easy! Recommend restaurants according to the order, and eat all the praised food in one stop!
- Gift Cards: For gifts/benefits, Ctrip gift cards are the first choice; "Gift Card Red Packets" help you express your feelings at any time; "Ctrip Treasures" help you travel with discounts, and "Courtesy Mall" exclusive boutiques can be exchanged at will! Newly added "Gift Card+", you can get an exclusive 0 yuan product when you purchase the card. Going on a trip? Buy gift cards first, pay faster and travel more affordable!
- Voice query: You can intelligently query hotels, air tickets, train tickets, bus tickets, tickets, travel, strategy, side, weekend tours - "say" and go.
【special service】
- Hotels: Enjoy a variety of special offers such as price comparison, mobile phone exclusive prices, mystery hotels, and tonight's special hotels.
- Air tickets: Low-cost assistants, direct sales of airlines, convenient and preferential mobile ticket booking, various prices and combinations are waiting for you to book; make reservations for seat selection, and easily realize hand-held check-in.
- Wechat leader: travel chat group, wechat leader, local guides, and other travelers answer questions in real time; global SOS 24-hour free emergency support service; local guides book tickets, chartered cars, and performance tickets; Gather, be the most fun traveler in the circle of friends. Micro team leader, your travel assistant.
- Self-driving · private car: domestic car rental online map to find the car booking mode in stores, providing you with a new experience for self-driving travel; overseas chartered cars are newly launched, with a maximum discount of 150 yuan, 150+ cities around the world, 360° Chinese service without dead ends, let chartered cars Travel happier!
- Overseas pick-up and drop-off: Worried about the inconvenience of contacting the driver overseas? The order details page has added a chat entry with the driver and real-time location viewing functions. Your first stop overseas, we will escort you!
- Global purchases: The new revamped version of the swipe rewards channel! Covering the whole network of bank card discounts, let you get enough at a time! Thousands of Rewards event, swiping Mastercard card for any consumption up to 10% cash back, there is also a double stacking event for global purchases, double discounts, more affordable! The overseas service channel is newly launched. Hong Kong insurance, Japanese medical examination, and overseas real estate will help you start overseas asset allocation immediately and steadily accumulate wealth!
- Tax Refund: European Airport Tax Refund is now online! Covering 7 European countries such as Britain and France, 12 major airports such as Paris Charles de Gaulle, London Heathrow, etc., and 14 tax refund agencies such as Global Blue and Premier! Get your coupons now and enjoy the privileges!
- Special Offers: Special offer tours as low as 10% off; cruise sale deals are on time in January in the Year of the Goat, and the prices for multiple routes are absolutely low. Quality is not discounted, guaranteed ultra-low price, 100% travel.
- Site-wide search: It integrates search functions such as destinations, hotels, scenic spots, tourism, air tickets, tickets, train tickets, and group purchases, making it easier and faster to find.
- Itinerary: The new itinerary service provides users with more intelligent itinerary reminders. New cards, itinerary changes and upcoming itineraries in one hand. Favorite hotels and attractions can be added to the itinerary with one click.
- Outbound WiFi: one yuan to try early adopters, many people overseas to surf the Internet, portable and unlimited traffic.
- Luggage delivery: You can send your luggage directly to hotels, airports, railway stations, etc. in the same city or across cities. Free your hands and go travel!
- Local guides: 5,000+ guides and travel experts around the world, caringly help guests solve travel problems, provide guests with a variety of services such as accompanying tours, special experiences, and travel gatherings, leading guests to experience the freshest and most in-depth local gameplay Fancy travel makes the journey unique from now on.
Ctrip is developed by Ctrip.com (NASDAQ: CTRP) and provides related services, and it is worth trusting.
Download the experience now, and take a trip that you want to go!
Ctrip 8.57.0 Update
随时随地预订酒店、机票、火车票、汽车票、景点门票、用车,跟团游、周末游、自由行、自驾游、邮轮、旅游度假等产品!畅享旅游攻略。出行、旅游不用愁!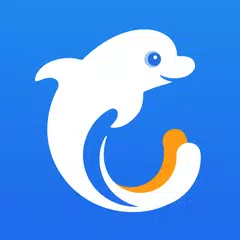 Requires Android: Android 6.0+
Architecture: armeabi
Screen DPI: nodpi
SHA1: 1741814f751187cda19ff4183aa650e60fb64348
Size: 84.15 MB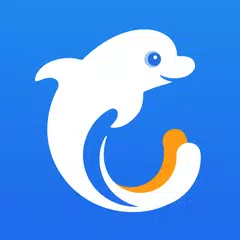 Requires Android: Android 6.0+
Architecture: armeabi
Screen DPI: nodpi
SHA1: c97d9f4cbcda31479a6243a7cdffd9ca007f57e7
Size: 83.52 MB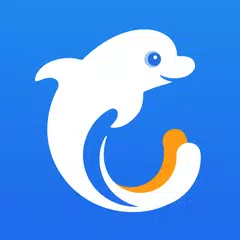 February 14, 2023
82.86 MB
Requires Android: Android 6.0+
Architecture: armeabi
Screen DPI: nodpi
SHA1: ab4b1600f2ae0d0c0feaec7a11ac56be956812b6
Size: 82.86 MB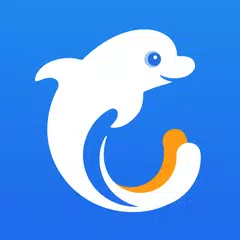 November 25, 2022
98.68 MB
Requires Android: Android 6.0+
Architecture: arm64-v8a
Screen DPI: nodpi
SHA1: b03eed662fd57870eea589d6045d1dfb5e449945
Size: 98.68 MB
What's New:
1. 适配Android API 31
2. 瘦身至100M以下
More Information
Requirements:
Android 6.0+