Word Scramble Game - relaxing and challenging game
關於 Scramble Master
Scramble Master(包名:com.scramblemaster)開發者是Alba Games, Puzzle games and crosswords,Scramble Master的最新版本7.6更新時間為2020年07月24日。Word Scramble Game - relaxing and challenging game的分類是拼字,包含如下標籤:解謎。您可以查看Word Scramble Game - relaxing and challenging game的開發者下的所有應用並找到Word Scramble Game - relaxing and challenging game在安卓上的163個相似應用。目前這個應用免費。該應用可以從APKFab或Google Play下載到Android 4.4+。APKFab.com的所有APK/XAPK文檔都是原始文檔並且100%安全下載的資源。
A very challenging an mind blowing game! A smart way to learn new words! A very addictive word games.
..those are some of your feedback about our Word Scramble games
The Scrambled Words game is a very addictive word game and a smart way to spend your time, and learn while having a lot of fun. It is inspired by the famous "Scrabble" word game.
You just need to unscramble letters to make words
💈 The scrabble puzzle games is a Vocabulary game suitable for kids and adults.
The puzzles rules you need to know to solve the Scramble words game are very simple:
🎯 create words from letters
🎯The two letters words are not considered in the puzzle games.
🎯Every letter has an assigned value (it depends on the chosen language), the points are very similar to the ones used in normal scrabble game.
🎯When all the words have been found, an extra bonus is earned.
🎯Extra Bonus points are assigned when the 25%,50% and 75% of all the possible words have been found.
All the fun puzzle games provided by the Scramble Master application are divided in four groups:
- EASY => five letters language word games
- NORMAL => six letters word games
- HARD => seven letters word games
- EXPERT => eight letters language word games
The Scramble words supports puzzle games in different languages:
- English Language find english words games
- Italian Language word games
- German Language find the words games
- French Language word puzzles games
- Russian Language word games
- Spanish Language word puzzles games
- Dutch Language word games
- Portuguese Language word games
Challenge your friends to see who is the best! Can you find the most words within given time?
Have fun and let us know if you like it.
Scramble Master 7.6 更新
Added some missing words (Thanks for feedback)
Improved Performances
Fixed some minor bugs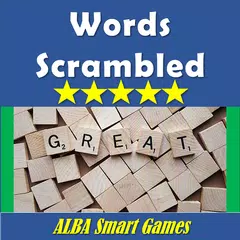 Word Scramble Game - relaxing and challenging game
7.6
APK
Requires Android: Android 4.4+
Screen DPI: nodpi
SHA1: 5ac741291a45bc9cbc12d7eea77b0d143bd5c500
Size: 15.31 MB
What's New:
Added some missing words (Thanks for feedback)
Improved Performances
Fixed some minor bugs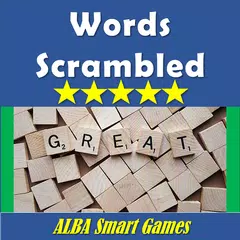 Word Scramble Game - relaxing and challenging game
7.5
APK
Requires Android: Android 4.4+
Screen DPI: nodpi
SHA1: 454b475f3a49122737089fd0406b65a85082b915
Size: 15.83 MB
What's New:
Added some missing words (Thanks for feedback)
Improved Performances
Fixed some minor bugs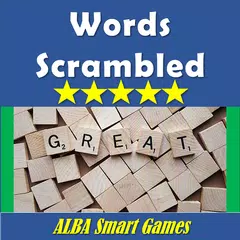 Word Scramble Game - relaxing and challenging game
7.4
APK
Requires Android: Android 4.4+
Screen DPI: nodpi
SHA1: ea2447befba679db5a92b060363ce6a8dc199bba
Size: 13.07 MB
What's New:
Added some missing words (Thanks for feedback)
Improved Performances
Fixed some minor bugs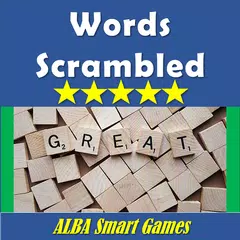 Word Scramble Game - relaxing and challenging game
7.3
APK
Requires Android: Android 4.4+
Screen DPI: nodpi
SHA1: ada120fad3e1da426094f12b027cfb62faa96834
Size: 13.08 MB
What's New:
Added some missing words (Thanks for feedback)
Improved Performances
Fixed some minor bugs