Uber Eats: Food Delivery
編輯評論
UberEATS delivers the best of your city right when you want it. Our curated menus feature dishes from the local spots you love. And the ones you've always wanted to try.
關於 Uber Eats
Uber Eats(包名:com.ubercab.eats)開發者是Uber Technologies, Inc.,Uber Eats的最新版本6.193.10000更新時間為2023年12月05日。Uber Eats: Food Delivery的分類是美食佳飲,包含如下標籤:基於位置。您可以查看Uber Eats: Food Delivery的開發者下的所有應用並找到Uber Eats: Food Delivery在安卓上的185個相似應用。Uber Eats: Food Delivery屬於10款外送App人氣推薦。目前這個應用免費。該應用可以從APKFab或Google Play下載到Android 8.0+。APKFab.com的所有APK/XAPK文檔都是原始文檔並且100%安全下載的資源。
Get food delivery to your doorstep from thousands of amazing local and national restaurants. Find the meal you crave and order food from restaurants easily with the Uber Eats app. Track your order in real-time.
FIND YOUR FAVORITE FOOD & RESTAURANTS
Order food from nearby restaurants and search by cuisine, restaurant name, dish, and meal.
Food delivery options for you to order and enjoy include pizza, burritos, burgers, sushi, donuts, and Chinese takeout.
Prefer pickup? Skip the line and reservations and choose to pick up your order instead. Choose your favorite delivery options with the Uber Eats app now.
SUBSCRIBE TO UBER ONE
For $9.99 per month, Uber One subscribers get $0 delivery fee and 5% off orders over $15 at eligible restaurants available on Uber Eats. Members are also eligible for rewards, perks, coupons, and offers.
GET ANYTHING, ANYTIME
Order household needs from your favorite drug stores, supermarkets, and pet shops. Baby food or diapers, pharmacy needs, beauty products and cosmetics. Grocery staples like bread and milk, bananas and produce, flowers and plants, packaged foods or frozen treats.
You can even order alcoholic drinks including beer, wine, liquor and cocktails.
SIMPLE DELIVERY ORDERING
Pick your food order from any menu and add it to your cart with a few taps. That's it.
Uber Eats makes it easy to order food delivery online or through the app and have it delivered by restaurants and delivery people near you.
Or, schedule your order in advance for a delivery person to pick it up later. Your choice!
ORDER FOOD AHEAD WITH PICKUP
Now you can also order food ahead for Pickup instead of just ordering delivery. Select Pickup, add food items to your cart, and skip the lines to the restaurant to get your food.
REAL-TIME ORDER TRACKING
Track your food delivery order on a map as it heads your way.
See the estimated arrival time at your address.
Get notified when your order arrives..
FIND SOME OF YOUR FAVORITE NATIONAL RESTAURANTS
Some of our food delivery partners include: Pizza Hut, Little Caesars, Buffalo Wild Wings, Papa Johns, 7-Eleven, Shake Shack, Domino's Pizza, Nando's, Burger King, CAVA, A&W, Chick-fil-A, Chipotle, Dunkin', IHOP, KFC, McDonald's, Panda Express, Panera, Popeyes, Shake Shack, Sonic, Starbucks, Subway, Sweetgreen, Taco Bell, Tim Hortons, Wendy's, Five Guys, Jersey Mikes, White Castle, Jack in the Box, Outback Steakhouse, Red Lobster.
FIND PHARMACIES, GROCERY STORES, AND MORE
Order from grocers such as Albertsons and SEG. Other delivery partners in the pharmacy, convenience, and retail space include CVS, Walgreens, 7-Eleven, Wawa, Gopuff, BevMo!, and Total Wines.Order from stores such as Walmart, Walgreens, CVS and Safeway. Other delivery partners include Petco, Drizly, and Favor.
ABOUT UBER EATS
Uber Eats is the way to get the food you love through an easy delivery experience. Uber Eats is available in hundreds of cities around the world. Enter your delivery address to explore restaurant and grocery delivery options near you.
AVAILABLE INTERNATIONALLY
Join the thousands of others in your city who use the Uber Eats app to order from their favorites restaurants and schedule delivery
Uber Eats is currently available in cities and metro areas including Adelaide, Amsterdam, Atlanta, Auckland, Austin, Baltimore, Brussels, Cape Town, Chicago, Dallas, Denver, Hong Kong, Johannesburg, Glasgow, London, Los Angeles, Madrid, Melbourne, Mexico City, Miami, Milan, Nashville, New Orleans, New York, Ottawa, Paris, Philadelphia, Rio de Janeiro, San Diego, San Francisco, Sao Paulo, Seattle, Stockholm, Sydney, Taipei, Tokyo, Toronto, Warsaw, and Washington DC. Uber Eats helps you find food delivery around the world. Order delivery in Australia, Belgium, Brazil, Canada, Colombia, France, Japan, Mexico, New Zealand, Poland, Russia, South Africa, Spain, Taiwan, United Arab Emirates, United Kingdom, United States, and more.
Uber Eats 6.193.10000 更新
我們會盡可能經常更新 Uber Eats 優食 App,確保能提供您更快更可靠的使用體驗。
對此 App 感到滿意嗎?快來幫我們評分吧!您的寶貴意見可協助我們讓 Uber Eats 優食 App 持續運作。
有任何疑問嗎?在 Uber Eats 優食 App 中點選「幫助」或造訪 help.uber.com 即可尋求協助。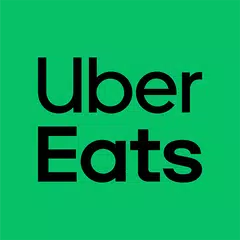 Uber Eats: Food Delivery
6.193.10000
APK
Requires Android: Android 8.0+
Architecture: arm64-v8a, armeabi-v7a
Screen DPI: 120-640dpi
SHA1: daa676ddb32d8051a13fae701cebdcfa0a267394
Size: 110.09 MB
What's New:
我們會盡可能經常更新 Uber Eats 優食 App,確保能提供您更快更可靠的使用體驗。
對此 App 感到滿意嗎?快來幫我們評分吧!您的寶貴意見可協助我們讓 Uber Eats 優食 App 持續運作。
有任何疑問嗎?在 Uber Eats 優食 App 中點選「幫助」或造訪 help.uber.com 即可尋求協助。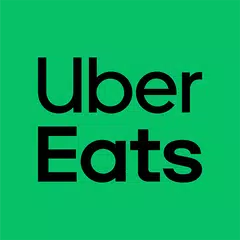 Uber Eats: Food Delivery
6.192.10001
APK
Requires Android: Android 8.0+
Architecture: arm64-v8a, armeabi-v7a
Screen DPI: 120-640dpi
SHA1: 4b3e922bffa0de28c4cb1511cbf4de89d0063089
Size: 109.84 MB
What's New:
我們會盡可能經常更新 Uber Eats 優食 App,確保能提供您更快更可靠的使用體驗。
對此 App 感到滿意嗎?快來幫我們評分吧!您的寶貴意見可協助我們讓 Uber Eats 優食 App 持續運作。
有任何疑問嗎?在 Uber Eats 優食 App 中點選「幫助」或造訪 help.uber.com 即可尋求協助。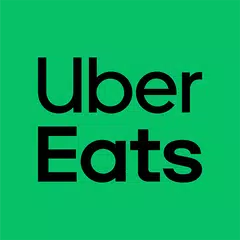 Uber Eats: Food Delivery
6.192.10001
XAPK
APKs
Requires Android: Android 8.0+
Architecture: arm64-v8a
Screen DPI: 160-640dpi
SHA1: a02666484165ddcfc0e6d7b6102d30eacc5de99a
Size: 88.71 MB
What's New:
我們會盡可能經常更新 Uber Eats 優食 App,確保能提供您更快更可靠的使用體驗。
對此 App 感到滿意嗎?快來幫我們評分吧!您的寶貴意見可協助我們讓 Uber Eats 優食 App 持續運作。
有任何疑問嗎?在 Uber Eats 優食 App 中點選「幫助」或造訪 help.uber.com 即可尋求協助。