Twisty Timer
關於 Twisty Timer
Twisty Timer(包名:com.aricneto.twistytimer)開發者是Ari Neto,Twisty Timer的最新版本4.6.3更新時間為2019年04月14日。Twisty Timer的分類是工具。您可以查看Twisty Timer的開發者下的所有應用並找到Twisty Timer在安卓上的124個相似應用。目前這個應用免費。該應用可以從APKFab或Google Play下載到Android 4.1+。APKFab.com的所有APK/XAPK文檔都是原始文檔並且100%安全下載的資源。
• Easy to use with a clean, intuitive design
• Save, graph and share your solves
• Create categories for different events, like OH, blindfolded, feet..
• Random-state scrambles for all official puzzles, like the 3x3, 4x4, Megaminx, Pyraminx and others, with a visual representation of each scramble
• Improve your 3x3 times with optimal hints for cross and x-cross for each scramble.
All scrambles are generated using the TNoodle open-source scramble program, the same used in official competitions*
TRACK YOUR PROGRESS
Dozens of statistics for each puzzle and category. Track your best and worst single and average times, get alerted of new personal bests, visualize your averages of 5, 12, 50, 100 and 1000 in a graph, and track many more statistics like total time, deviation and solve count.
MAKE IT YOURS
Choose from over 20 different app themes and font colors, customize the color scheme of your puzzles, select which items you want to appear in the timer, change the scramble size, toggle inspection on/off, customize alerts and much more.
LEARN NEW ALGORITHMS
A full OLL and PLL algorithm reference, with more on the way. You can check your progress on each case, and add new algorithms and comments. The colors of the stickers in the diagrams also change according to your custom cube color scheme!
MANUAL TIME ENTRY
Have a stackmat but still want to save and track your times? You can enter your times manually and keep track of your statistics and scrambles!
MUCH, MUCH MORE
Twisty Timer is full of features to help you become an even better cuber. Organize your solves in categories, export your solves into a backup file, transfer solves between phones, add comments and penalties to your solves, share, and much more!
Twisty Timer and all its features are 100% free, with NO ads.
NOTE: This app and its author are not affiliated in any way with any of the official speedsolving organizations or the TNoodle team. The scrambles generated in this app should not be used in any official competitions.
* The Square-1 puzzle uses a different scramble algorithm due to some limitations
Twisty Timer is an open-source project. Feel free to contribute at:
github.com/aricneto/TwistyTimer
----------------------
Permissions explanation:
• Read/Write to external storage: This permission is used only for the solve export/import feature.
• In-app purchases: This permission is used only for the donate button. There are NO paid features in the app.
Twisty Timer 4.6.3 更新
Adds Arabic and Vietnamese languages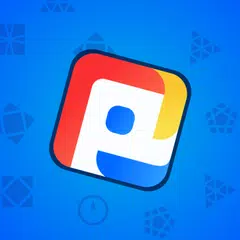 Requires Android: Android 4.1+
Architecture:
Screen DPI: 120-640dpi
SHA1: 6ef71a03000b0f27abe0882d6f17557c71bdb3fd
Size: 5.64 MB
What's New:
Adds Arabic and Vietnamese languages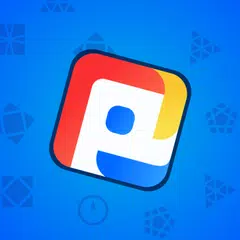 Requires Android: Android 4.1+
Architecture:
Screen DPI: 120-640dpi
SHA1: b32728857ec0eabfb8fd6f97eb8c709d11f784fa
Size: 5.58 MB
What's New:
This update introduces a new algorithm for calculating custom-trimmed averages!
+ Manual mode
+ Can be toggled on in the settings. Adds a tiny button to the main screen that you can use to quickly insert new manual times
+ New graph gestures: You can now zoom individually on the X and Y axis
+ A lot of new text styles!
+ Many little UI tweaks and bug fixes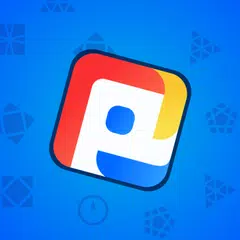 Requires Android: Android 4.1+
Architecture:
Screen DPI: 120-640dpi
SHA1: dd673032f3fb8acaaf9391567c60af6f77326693
Size: 5.52 MB
What's New:
4.4.0:
New features:
+ Customize animation duration
+ Action button and average records layouts have been redesigned to fit better and blend in with all themes and text colors. No more of these big white squares popping up after every solve.
+ Graph now shows number of solves in the x-axis instead of date
Also, tons of bug fixes, layout tweaks and performance improvements!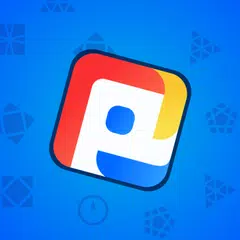 Requires Android: Android 4.1+
Architecture:
Screen DPI: 120-640dpi
SHA1: 97c65fa4551114dd66afb93420a64839b08a0c9f
Size: 5.5 MB
What's New:
This update features many UI tweaks for app consistency and fluidity all across the board!
Key new features:
+ You can now unarchive solves! Tap the overflow button in the time list search box to get started.
+ Three new themes, plus some extra tweaks to some existing ones
+ Dark themes are now darker!
+ Two new languages: Slovak and Japanese. Huge thanks to the translators!