The Holy Bible Audio
關於 Holy Bible NIV
Holy Bible NIV(包名:com.andromo.dev661033.app652642)開發者是longwow.com,Holy Bible NIV的最新版本3.60更新時間為2020年09月08日。The Holy Bible Audio的分類是教育。您可以查看The Holy Bible Audio的開發者下的所有應用並找到The Holy Bible Audio在安卓上的110個相似應用。目前這個應用免費。該應用可以從APKFab或Google Play下載到Android 4.1+。APKFab.com的所有APK/XAPK文檔都是原始文檔並且100%安全下載的資源。
The Holy Bible App
Free Christian Books (English)
The bible free download
- The Holy Bible a beautiful way to read the classic version in
Bible app for android.
Many features are still in active development, including access to resources from the recently released Reformation Heritage Study Bible. The best Bible app with text and audio of the Bible for free.
Bible Versions and Translations:
The bible offers a balance between a word-for-word and thought-for-thought translation and is considered by many as a highly accurate and smooth-reading version of the Bible in modern English. The app contains both "Old Testament" and "New Testament". Search option is also provided for quick reference of the new international version.
Ease of Reading the bible or Free Christian Books :
The offline bible is simply designed to make it available OFFLINE complete. Very easy access to all Chapters of Holy Bible.
Ease of Listening the bible or net bible:
The Holy Bible Application has been designed to make both reading and listening easy. If you android device is connected to internet you can listen streaming audio Bible free.
"We are proud and happy to release The Holy Bible Application. The bible read by millions was more than five decades in the making. What started as one man's vision soon became a cross-denominational movement, uniting evangelicals around the dream of a trustworthy, accessible Bible translation for the whole English-speaking world. With the Holy Bible Free you can read, listen and share the Bible with friends and family anywhere, anytime.We are looking forward to your feedback and any suggestions for improvement. Try to install now, it's FREE. (limited time to download)"
Holy Bible NIV 3.60 更新
Update theme and list bibles.
Additional audio bibles as below,
- 1 Samuel
- 2 Samuel
- 1 Chronicles
- 2 Chronicles
- 1 Corinthians
- 2 Corinthians
- 1 Thessalonians
- 2 Thessalonians
- 1 Timothy
- 2 Timothy
- 1 Peter
- 2 Peter
- 1 John
- 2 John
- 3 John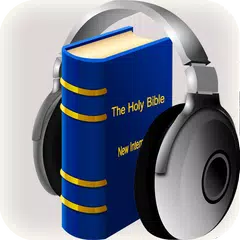 The Holy Bible Audio
3.60
APK
Requires Android: Android 4.1+
Screen DPI: nodpi
SHA1: 879a52f83ac61958eea66c1f60a6cb93b5550d18
Size: 10.38 MB
What's New:
Update theme and list bibles.
Additional audio bibles as below,
- 1 Samuel
- 2 Samuel
- 1 Chronicles
- 2 Chronicles
- 1 Corinthians
- 2 Corinthians
- 1 Thessalonians
- 2 Thessalonians
- 1 Timothy
- 2 Timothy
- 1 Peter
- 2 Peter
- 1 John
- 2 John
- 3 John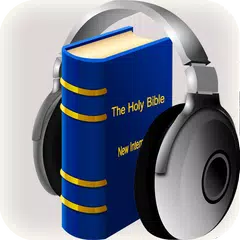 The Holy Bible Audio
3.50
APK
Requires Android: Android 4.1+
Screen DPI: nodpi
SHA1: 54608b9fcfa9f54e9413b10d9b71ac7d841d51e4
Size: 10.34 MB
What's New:
Update theme and list bibles.
Additional audio bibles as below,
- 1 Samuel
- 2 Samuel
- 1 Chronicles
- 2 Chronicles
- 1 Corinthians
- 2 Corinthians
- 1 Thessalonians
- 2 Thessalonians
- 1 Timothy
- 2 Timothy
- 1 Peter
- 2 Peter
- 1 John
- 2 John
- 3 John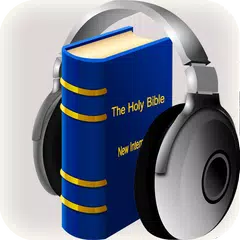 The Holy Bible Audio
3.3
APK
Requires Android: Android 4.1+
Screen DPI: nodpi
SHA1: 7ab53045da649b6b2e562cb94cd8de6f6a3ab7e9
Size: 9.55 MB
What's New:
Update theme and list bibles.
Additional audio bibles as below,
- 1 Samuel
- 2 Samuel
- 1 Chronicles
- 2 Chronicles
- 1 Corinthians
- 2 Corinthians
- 1 Thessalonians
- 2 Thessalonians
- 1 Timothy
- 2 Timothy
- 1 Peter
- 2 Peter
- 1 John
- 2 John
- 3 John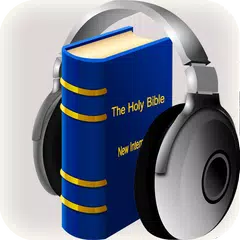 The Holy Bible Audio
3.2
APK
Requires Android: Android 4.1+
Screen DPI: nodpi
SHA1: 17dbe3959cd7cbd4df1af56f1a0659f81f878caf
Size: 9.54 MB
What's New:
Update theme and list bibles.
Additional audio bibles as below,
- 1 Samuel
- 2 Samuel
- 1 Chronicles
- 2 Chronicles
- 1 Corinthians
- 2 Corinthians
- 1 Thessalonians
- 2 Thessalonians
- 1 Timothy
- 2 Timothy
- 1 Peter
- 2 Peter
- 1 John
- 2 John
- 3 John