Tasks.org: Open-source To-Do Lists & Reminders
編輯評論
Astrid To-Do List Clone.
關於 Tasks
Tasks(包名:org.tasks)開發者是Tasks.org,Tasks的最新版本12.6.1更新時間為2022年03月30日。Tasks.org: Open-source To-Do Lists & Reminders的分類是生產應用,包含如下標籤:Task Management 和 Cloud sync。您可以查看Tasks.org: Open-source To-Do Lists & Reminders的開發者下的所有應用並找到Tasks.org: Open-source To-Do Lists & Reminders在安卓上的200個相似應用。目前這個應用免費。該應用可以從APKFab或Google Play下載到Android 7.0+。APKFab.com的所有APK/XAPK文檔都是原始文檔並且100%安全下載的資源。
Tasks is libre open-source software, based on the original source code from the popular Astrid Tasks & To Do List! Tasks is easy-to-use, feature-packed, flexible and customizable, and synchronizes with a variety of services. Best of all it contains no advertisements and respects your privacy!
• Synchronize with Google Tasks, DAVx⁵, CalDAV, EteSync, DecSync CC, or use completely offline
• Nested, collapsible, unlimited depth subtasks
• Drag and drop manual sorting, compatible with Nextcloud Tasks and Apple Reminders
• Powerful repeating task options
• End-to-end encryption with EteSync
• Share lists with other users when synchronizing with Tasks.org, Nextcloud/ownCloud, EteSync, or sabre/dav
• Location-based arrival and departure notifications
• List, tag, filter, and search your tasks
• Organize your tasks by location
• Highly customizable widget
• Customize your lists with icons and colors
• Automatic backups to internal storage, Google Drive, and the Android Backup Service
• Hide tasks until their start date
• Automatically add tasks to your calendar
• Create new tasks and list reminders with Tasker
• And much more!
Tasks respects your privacy!
• No advertisements
• No ad or location tracking
• Opt-out of crash reporting and anonymous statistics
For questions or support:
• View documentation at https://tasks.org
• Visit r/tasks on Reddit
• Join #tasks on Freenode
• Follow @tasks_org on Twitter
• Email
[email protected]
Tasks 12.6.1 更新
12.6.1 (2022-03-27)
* Minor changes and bug fixes
* Update translations
12.6 (2022-03-12)
* Configure notifications to repeat at custom intervals
* Notifications can repeat by minute, hour, day, or weekly intervals
* Add 'Snoozed' and 'Notifications' filters
* CalDAV/DAVx5 server selection setting
* Clear reminders when they are dismissed in Thunderbird
12.5 (2022-02-27)
* Random reminder improvements
12.4 (2022-02-12)
* Relative reminders
* Sync reminders via iCalendar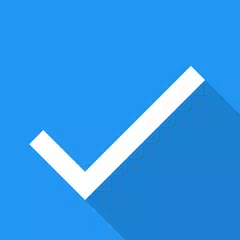 Tasks.org: Open-source To-Do Lists & Reminders
12.6.1
XAPK
APKs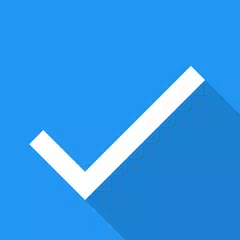 Tasks.org: Open-source To-Do Lists & Reminders
12.6
APK
Requires Android: Android 7.0+
Architecture: arm64-v8a, armeabi-v7a, x86, x86_64
Screen DPI: 120-640dpi
SHA1: 029865348fb5dd28ec1fe500e9332b95985bfd6c
Size: 26.61 MB
What's New:
12.6 (2022-03-12)
* Configure notifications to repeat at custom intervals
* Notifications can repeat by minute, hour, day, or weekly intervals
* Add 'Snoozed' and 'Notifications' filters
* CalDAV/DAVx5 server selection setting
* Set geofence radius in place settings
* Clear reminders when they are dismissed in Thunderbird
12.5 (2022-02-27)
* Random reminder improvements
12.4 (2022-02-12)
* Relative reminders
* Sync reminders via iCalendar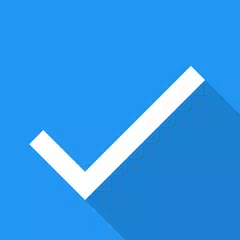 Tasks.org: Open-source To-Do Lists & Reminders
12.6
XAPK
APKs
Requires Android: Android 7.0+
Architecture: armeabi-v7a
Screen DPI: 160-640dpi
SHA1: 64c846268e881190831c4c30c16f45e18982e008
Size: 13.16 MB
What's New:
12.6 (2022-03-12)
* Configure notifications to repeat at custom intervals
* Notifications can repeat by minute, hour, day, or weekly intervals
* Add 'Snoozed' and 'Notifications' filters
* CalDAV/DAVx5 server selection setting
* Set geofence radius in place settings
* Clear reminders when they are dismissed in Thunderbird
12.5 (2022-02-27)
* Random reminder improvements
12.4 (2022-02-12)
* Relative reminders
* Sync reminders via iCalendar