Swaminarayan Wallpaper
關於 Swaminarayan Wallpaper
Swaminarayan Wallpaper(包名:com.wellwisher.swaminarayanhdgallery)開發者是Wellwisher Production,Swaminarayan Wallpaper的最新版本9.2.1更新時間為2018年11月19日。Swaminarayan Wallpaper的分類是攝影。您可以查看Swaminarayan Wallpaper的開發者下的所有應用。目前這個應用免費。該應用可以從APKFab或Google Play下載到Android 4.1+。APKFab.com的所有APK/XAPK文檔都是原始文檔並且100%安全下載的資源。
This is a beautiful good quality HD wallpaper of Shree Swaminarayan Bhagwan.
Shree Swaminarayan is known for his spirituality.
Shree Swaminarayan's miraculous life, which includes a seven-year journey deep into the Himalayas as a teenage yogi, attracted nearly two million followers during his lifetime. Preaching the importance of pure devotion to God, Bhagwan Swaminarayan revitalized Hinduism in nineteenth-century India. He established a spiritual movement which has today become one of the world's most dynamic Hindu denominations.
Jay Swaminarayan.
features:
-Load images from server
-Light weight Application
-User can set Wallpaper of their Mobile
-Wallpaper easily Share in Other Apps
-User Also Download the Image
Swaminarayan was born on 3 April 1781 (Chaitra Sud 9, Samvat 1837) in Chhapaiya, Uttar Pradesh, a village near Ayodhya, in a Hindi speaking region in India.[1] Born into the brahmin or priestly caste of Sarvariya, Swaminarayan was named Ghanshyam Pande by his parents, Hariprasad Pande (father, also known as Dharmadev) and Premvati Pande (mother, also known as Bhaktimata and Murtidevi).
swaminarayan wallpaper
swaminarayan wallpaper for mobile
swaminarayan wallpaper hd
swaminarayan wallpaper download
swaminarayan wallpaper for android
swaminarayan wallpaper free download
swaminarayan wallpaper for laptop
swaminarayan wallpaper for mobile hd
swaminarayan wallpaper hd pc
swaminarayan wallpaper for desktop
swaminarayan bhagwan wallpaper
swaminarayan bhagwan wallpaper hd for pc
swaminarayan bhagwan wallpaper free download
swaminarayan bhagwan wallpaper free
swaminarayan best wallpaper
swaminarayan baps wallpaper
swaminarayan wallpaper baps
swaminarayan mandir bhuj wallpaper
swaminarayan computer wallpaper
baps wallpaper calendar
baps calendar wallpaper 2015
baps calendar wallpaper 2016
swaminarayan wallpaper full hd
swaminarayan wallpaper full size
baps wallpaper for iphone
swaminarayan hd wallpaper for pc
swaminarayan wallpaper gallery
swaminarayan god wallpaper
swaminarayan gadi wallpaper
baps god wallpaper
god swaminarayan wallpaper download
swaminarayan hd wallpaper free download
swaminarayan hd wallpaper for mobile
baps wallpaper hd
baps wallpaper hd download
baps swaminarayan wallpaper hd
swaminarayan live wallpaper hd
swaminarayan bhagwan wallpaper hd
swaminarayan wallpaper image
swaminarayan wallpaper iphone
swaminarayan image wallpaper free download
baps iphone wallpaper
baps swaminarayan iphone wallpaper
jay swaminarayan wallpaper
swaminarayan wallpaper kalupur
swaminarayan wallpaper live
swaminarayan lord wallpaper
swaminarayan live wallpaper for pc
baps live wallpaper
swaminarayan 3d live wallpaper
shree swaminarayan live wallpaper
swaminarayan mobile wallpaper
swaminarayan mandir wallpaper
baps mobile wallpaper
baps mandir wallpaper
baps swaminarayan mobile wallpaper
swaminarayan live wallpaper for mobile
swaminarayan new wallpaper
baps new wallpaper
baps.org wallpaper
wallpaper of swaminarayan bhagwan
swaminarayan wallpaper pc free download
swaminarayan pictures wallpaper
swaminarayan pc wallpaper
baps phone wallpaper
swaminarayan photo wallpaper
baps swaminarayan wallpaper for pc
shree swaminarayan wallpaper
shri swaminarayan wallpaper
shree swaminarayan wallpaper hd
swami swaminarayan wallpaper
baps temple wallpaper
swaminarayan wallpaper vadtal
baps wallpaper 2016
baps swaminarayan wallpaper 2018
swaminarayan wallpaper 3d
swaminarayan 4k wallpaper
This celebration also marks the beginning of a ritual calendar for the followers.[4] Swaminarayan had an elder brother, Rampratap Pande, and a younger brother, Ichcharam Pande.[5]
He is said to have mastered the scriptures, including the Vedas, the Upanishads, the Puranas, the Ramayana, and the Mahabharata by the age of seven.
Swaminarayan Wallpaper 資訊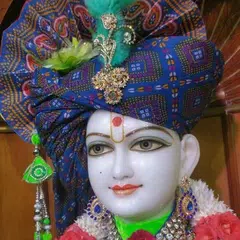 Swaminarayan Wallpaper
9.2.1
APK
Requires Android: Android 4.1+
Screen DPI: 120-640dpi
SHA1: 35feca53a923939cb65c595711c3fe38c02f736e
Size: 7.22 MB
What's New: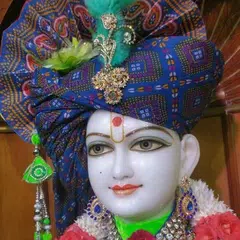 Swaminarayan Wallpaper
9.2
APK
Requires Android: Android 4.1+
Screen DPI: nodpi
SHA1: f9562216cf377dc0808e7086dec2e944ad12a8e7
Size: 11.45 MB
What's New:
Speed improvement
Bug Fix
New Design
Support Oreo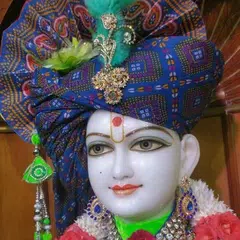 Swaminarayan Wallpaper
9.1
APK
Requires Android: Android 4.1+
Screen DPI: nodpi
SHA1: e09d1a7aa80e4515f0153564a44dd8ff89dd3585
Size: 10.84 MB
What's New: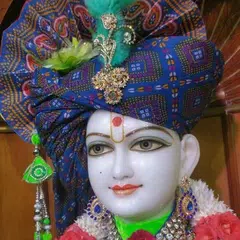 Swaminarayan Wallpaper
9.0
APK
Requires Android: Android 4.1+
Screen DPI: nodpi
SHA1: 732e25ed569719a61aa67f6dc81e1c4a65d8a3fe
Size: 11.38 MB
What's New:
Bug Fix
improvement
New Design
Support Nougat