Seek Verify
關於 SeekVerify
SeekVerify(包名:com.seekverify)開發者是SeekVerify,SeekVerify的最新版本3.4更新時間為2018年03月28日。Seek Verify的分類是工具。您可以查看Seek Verify的開發者下的所有應用。目前這個應用免費。該應用可以從APKFab或Google Play下載到Android 4.0.3+。APKFab.com的所有APK/XAPK文檔都是原始文檔並且100%安全下載的資源。
-- About SeekVerify --
Our goal at SeekVerify is to provide our clients with easy to understand reports compiled from numerous public records and data sources. Whether you intend to find and reunite people or simply to check criminal records on individuals who have just entered your life, we will provide you with affordable access to all the pertinent public information. Knowledge is power and obtaining the right information at the right time can be a matter of personal security for you and your extended family. SeekVerify is the most inexpensive one-stop solution you did not know existed, until now. So congratulations, your first search was already a success, how about we run a quick background report on ourselves:
-- Why use SeekVerify? --
Over the years, we fall in and out of touch with family members, childhood friends, classmates, former colleagues and college acquaintances, maybe even military personnel with which we served. SeekVerify will quickly locate addresses and contact information you've been unable to get your hands on so far. The reunion you've dreamt about organizing for years is now right at your fingertips.
Bad Neighbors? Ever wondered who's living or about to live next door? Are your children at risk? How about conveniently researching the new neighborhood you are about to move into, wouldn't that put your mind at ease? A simple public records check on the people who will be in close contact with your family is not only a matter of due diligence it is also only a matter of minutes when we run the criminal report check for you.
Even in cases where you are already in contact with unpleasant members of your community who are hiding behind a thin veil of cyber-anonymity we will be able to assist you by running reverse searches using e-mail addresses, unknown phone numbers as well as street addresses. Regardless whether people want to be contacted by you or you are dealing with strangers who do not, we will find and locate any individual who might positively or adversely affect your family's safety and security. Comparing the ease-of-use, speed and reliability of SeekVerify to similar services you'll find that no one even comes close.
Let's not forget about Social Media. How exposed are we really on Facebook, Instagram or in the Online Dating arena? Would you like to run a report on yourself and relatives to learn what's on your own or your loved one's background reports? Our main mission is to help our members to learn the truth about the people they may become connected with (both on- and offline) who could have a severe impact on their lives. Regardless whether you are newly single or just like to get serious about online matchmaking the added layer of security we provide for you will make the difference between you finding the right people or the wrong person intruding on your life.
SeekVerify's service covers all avenues of life from finding a reliable roommate, to staying safe as a single mom or quickly vetting your children's friends and parents before you decide on which school or kindergarten to pick. Find people, check local criminal records and easily compile background reports on fellow citizens who will be playing decisive roles in your immediate future. Another troubling issue that plagues tens of thousands of people are instances of mistaken or stolen identity in which case background checks on both yourself, as well as the other "you", may be the only viable solution to an otherwise confounding problem. Let us help you stay safe in an ever-growing world of information.
Contact us if you have any questions.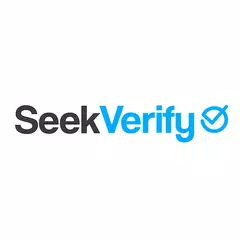 Requires Android: Android 4.0.3+
Screen DPI: 120-640dpi
SHA1: 0971eb3e3ed7ec1bcdac1c1267bb85702e9155bd
Size: 4.77 MB