關於 Second Edition Character Sheet
Second Edition Character Sheet(包名:com.wgkammerer.second_character_sheet)開發者是Walter Kammerer,Second Edition Character Sheet的最新版本0.97.2更新時間為2020年09月11日。Second Edition Character Sheet的分類是角色扮演。您可以查看Second Edition Character Sheet的開發者下的所有應用並找到Second Edition Character Sheet在安卓上的107個相似應用。目前這個應用免費。該應用可以從APKFab或Google Play下載到Android 4.1+。APKFab.com的所有APK/XAPK文檔都是原始文檔並且100%安全下載的資源。
A complete multiple page character sheet for the second edition tabletop role playing game. Also includes a character creator for quickly making characters.
Customizable 5 page character sheet:
- Create, save, and edit multiple characters
- Automatically calculate: ability modifiers, armor class, skill bonuses, etc.
- Track hit points, damage, temporary hp
- Lists skill proficiencies
- Manage multiple weapons with calculated attack and damage
- Spell book with spell attack bonuses, spell DC, and spell slots tracking
- Notes and Features page along with currency tracker
- Hide pages you don't need, reorder pages as you want
Basic Character Creator
- Build complete level one characters in seconds
- Includes options for ancestries, classes, backgrounds, and more
Pathfinder is a registered trademark of Paizo Inc.
This character sheet is not affiliated with or endorsed by Paizo Inc.
Second Edition Character Sheet 0.97.2 更新
v0.97.2
Content Fixes
Magic playtest support (WIP)
v0.97
APG content updates
Ancestry update from EC
Google Drive update
v0.95c
Content updates
v0.95
Added alchemical items
v0.94.9
Import/Export Implemented
v0.94.8 & older
Equipment
Restore Character
Collapsible Notes
Spell List
Level Up testing
New feat dialog
Fixed save crash
Fixed skills and skill feats
Fixed background choices
Fixed save proficiency
Several features still work in progress
Second Edition Character Sheet 資訊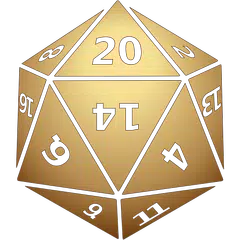 Second Edition Character Sheet
0.97.1
APK
Requires Android: Android 4.1+
Architecture:
Screen DPI: 160-640dpi
SHA1: 498d74667208bf689dcdd49213432bd431ac01d1
Size: 3.65 MB
What's New:
v0.97.1
Content Fixes
Magic playtest support (WIP)
v0.97
APG content updates
Ancestry update from EC
Google Drive update
v0.95c
Content updates
v0.95
Added alchemical items
v0.94.9
Import/Export Implemented
v0.94.8 & older
Equipment
Restore Character
Collapsible Notes
Spell List
Level Up testing
New feat dialog
Fixed save crash
Fixed skills and skill feats
Fixed background choices
Fixed save proficiency
Several features still work in progress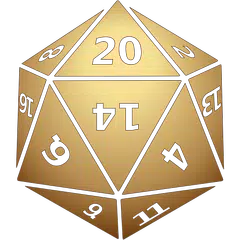 Second Edition Character Sheet
0.97f
APK
Requires Android: Android 4.0.3+
Architecture:
Screen DPI: 160-640dpi
SHA1: 0d4532f15827bb7f4bb4aa5a71e44e016e5c98fa
Size: 3.7 MB
What's New:
v0.97f
APG content updates
Ancestry update from EC
Google Drive update
Bug fixes
v0.96b
Fixed blank character bug
v0.96a
Equipment fixes
v0.95c
Content updates
v0.95
Added alchemical items
v0.94.9
Import/Export Implemented
v0.94.8 & older
Equipment
Restore Character
Collapsible Notes
Spell List
Level Up testing
New feat dialog
Fixed save crash
Fixed skills and skill feats
Fixed background choices
Fixed save proficiency
Several features still work in progress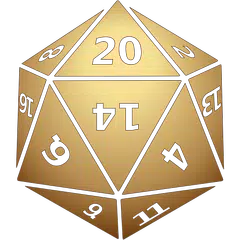 Second Edition Character Sheet
0.97a
APK
Requires Android: Android 4.0.3+
Architecture:
Screen DPI: 160-640dpi
SHA1: 03fbb9fbbbace018d38e49f16c53f6638d9b5744
Size: 3.67 MB
What's New:
v0.97a
APG content updates
v0.96b
Fixed blank character bug
v0.96a
Equipment fixes
v0.96
Playtest update
v0.95c
Content updates
v0.95
Added alchemical items
v0.94.9
Import/Export Implemented
v0.94.8 & older
Equipment
Restore Character
Collapsible Notes
Spell List
Level Up testing
New feat dialog
Fixed save crash
Fixed skills and skill feats
Fixed background choices
Fixed save proficiency
Several features still work in progress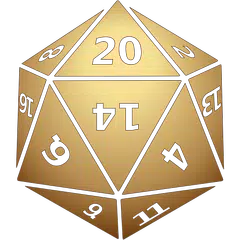 Second Edition Character Sheet
0.96b
APK
Requires Android: Android 4.0.3+
Architecture:
Screen DPI: 160-640dpi
SHA1: f7e9fe749989a1d3b9d82c55fd1887cb573ee477
Size: 3.39 MB
What's New:
v0.96b
Fixed blank character bug
v0.96a
Equipment fixes
v0.96
Playtest update
v0.95c
Content updates
v0.95
Added alchemical items
v0.94.9
Import/Export Implemented
v0.94.8 & older
Equipment
Restore Character
Collapsible Notes
Spell List
Level Up testing
New feat dialog
Fixed save crash
Fixed skills and skill feats
Fixed background choices
Fixed save proficiency
Start of beta test
Updated to support final ruleset
Playtest data updated or removed
Several features still work in progress