更新於: 2020年09月23日
Blockman Go: Blocky Mods Review – A Sandbox Platform to Play with Friends
免費獲取
Blockman Go is a free-download app containing various types of minigames that allow you and your friends to play together at anytime and anywhere. The game features block-style art design and customizable avatars for you to dress in any style as you like. You can decorate your avatar with different faces, hairsytles, clothes, accessories and even gestures. The in-game chat system also provides convenient chat interaction between friends. Now let's check out different game modes in the Blockman Go and find out which one you love the most.
Sky Block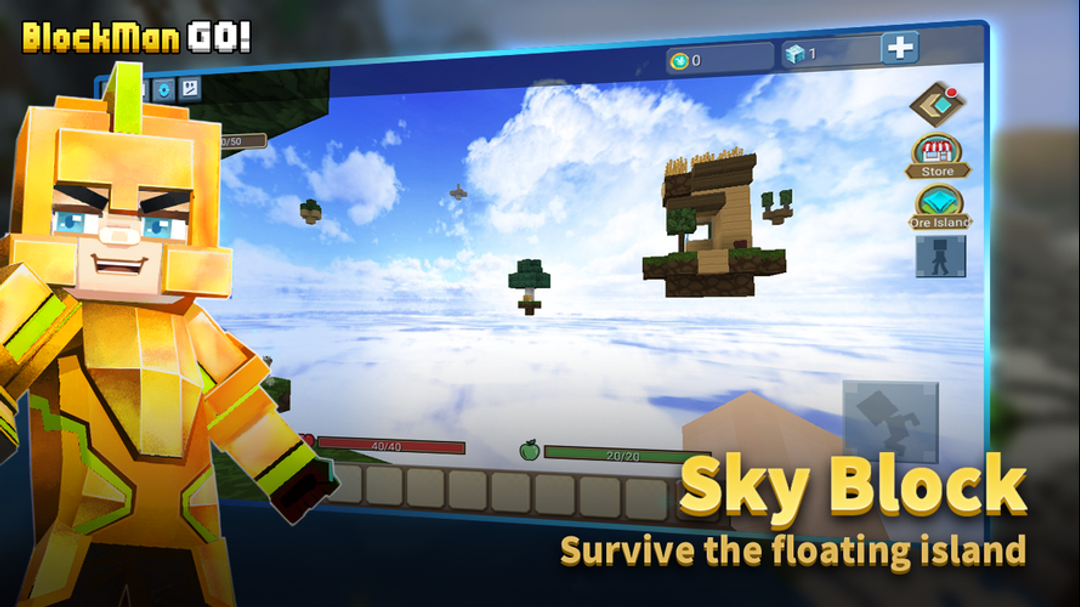 Sky Block is based on the famous Skyblock Game and may be one of the most popular minigames in Blockman Go. Besides the original gameplay, it also adds some new gameplays such as mine exploring, Boss challenging, treasure raiding PVP and time-limited tasks. Your main goal is to survive in this island. Through the mysterious storyline you will be guided to discover more secret of this island. You can continually unlock and expand your territory, as well as joining the PVP mining areas to mine high-level minerals. The currency used in Sky Block is the Sky Block coins which can be sued to buy blocks, upgrade miners and get certain privilege.
Jail Break
In Jail Break you can play as a police or prisoner. When you are a police, you need to trace and arrest the wanted criminals for rewards. Don't attack the prisoners unless you are in self-defense or the prisoners are trying to escape, otherwise you will be thrown into the prison. When you are a prisoner, you need to collect Books to buy keys and shovels to break out of the jail. After you get out, you can rob anything you want, but be careful not be get killed by the police. There is a minmap at the top right corner for you to check your current location.
There are different ranks of police and prisoner. The more merits you have, the higher rank you can achieve. You can see the Police Rank and Top Wanted Rank in black market, police station and the church.
Bed Wars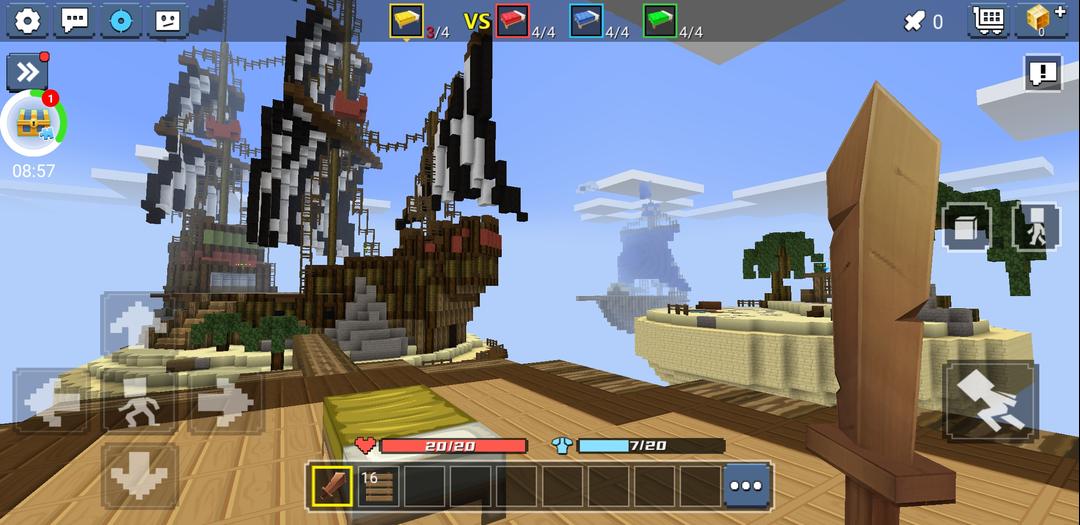 Bed Wars is a PVP game with 4 players in each team. Players need to protect their beds from enemies' attack while destroying other beds. During the bed defense and attach, you can collect silver, golds, diamonds and emeralds to purchase equipment and props to bring more powerful attack, or you can use Bcubes to buy items in the Bcube store. Remember only pickaxe, axe and scissors can destroy enemies' bed!
There are several islands in the Bed Wars, including four Diamond Islands, Team Island where you can hide in and the Middle Island where you can get emeralds.
WWE School Simulator
Players will gain muscle during exercise, and can sell their muscles for cash or join in the WWE matches for prizes. You will start at 0 and upgrade your skills and items to level up. When you are under stage 7, you can join in the Wrestling Arena, and the winners will get 10K WWE coins as prizes. After you reach stage 7 to 18, you will be allowed to join in the Championship Arena. In this contest you must make sure you won't get beaten to death and use your skills to kill other players at the same time. If you win the game, you will get tokens which can be used to buy skins, skills, genes and equipment.
Bird Simulator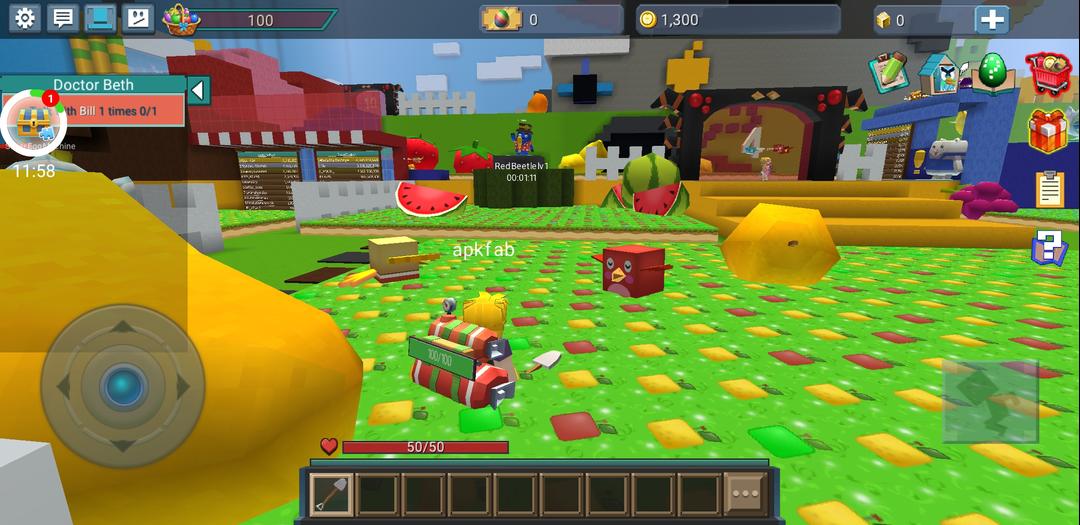 In Bird Simulator you will play as a bird trainer and collect fruits in the orchard of the island. You need to feed your birds and try to expand their nest, as well as defeat pests from destroying the orchard. To make your birds unique, you have a bunch of different accessories to decorate them in different styles. You can also sell fruits for coins and use them to buy equipment.
Sky Wars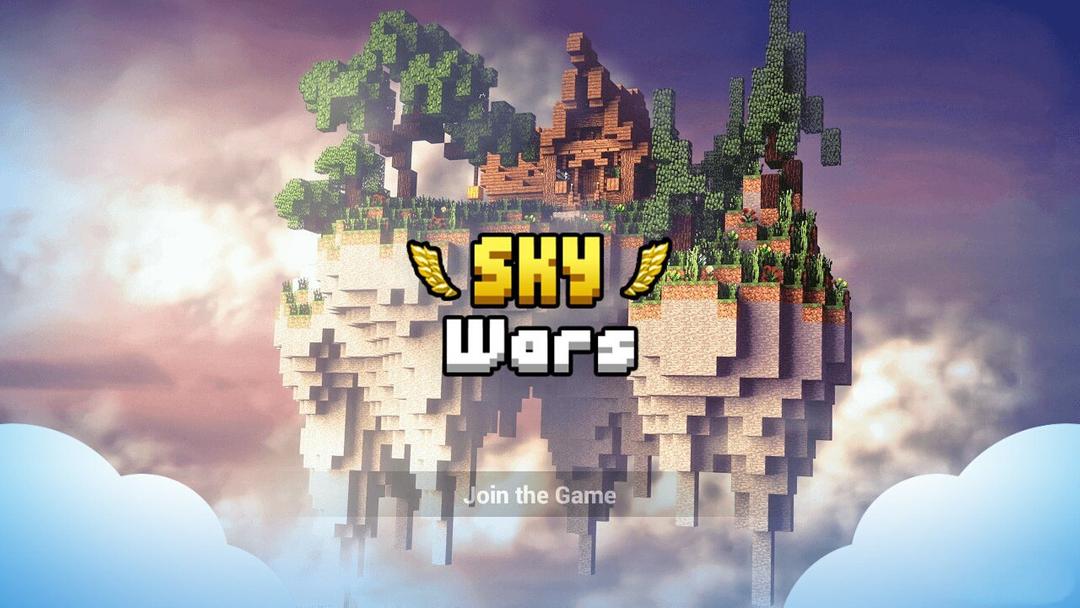 Up to 8 players will be landed on different islands across 5 maps. You need to find as many chests as possible and use blocks to create a bridge towards the center island for more resources. If you are short of blocks, you can destroy the land or trees to get them. Whoever stands to the last is the winner.
Sky Royale
Sky Royale is much like the Sky Wars but more focused on the teamwork. Just like in the Sky Wars, each player only has one life in the game, but the map is much bigger, and the treasures in the chests are more valuable. The center island is guarded by a glass case which will disappear for a short time, and the loot in the center island is much more valuable comparing the Sky Wars.
Besides the above games, there are plenty of other minigames in the Blockman Go which are also played by many players around the world. No matter which theme you like, you will find the matched one in this multiplayer platform!