Mood Messenger - SMS & MMS
編輯評論
Mood is a text messaging app for your SMS & MMS that is different from your stock Android SMS app.Simple, beautiful and effective, it replaces your default SMS application to bring you unique features and contents.
關於 Mood
Mood(包名:com.calea.echo)開發者是Mad Seven,Mood的最新版本2.2p更新時間為2021年10月21日。Mood Messenger - SMS & MMS的分類是通訊,包含如下標籤:Anonymous Messaging。您可以查看Mood Messenger - SMS & MMS的開發者下的所有應用並找到Mood Messenger - SMS & MMS在安卓上的200個相似應用。目前這個應用免費。該應用可以從APKFab或Google Play下載到Android 4.4+。APKFab.com的所有APK/XAPK文檔都是原始文檔並且100%安全下載的資源。
The best rated alternative to your default Android SMS & MMS App
Simple, smooth and effective
You can customize almost everything and you have access to awesome features like the typing indicator and real timer caller id.
If you are frustrated by the default Android texting app you must try Mood Messenger
Fully Customizable(per contact if you want):
- Bubble shapes & colors
- Backgrounds & over 100 themes
- Fonts & text size
- Notifications (LED, sounds, vibration, format)
- Animated Emojis - iOS, Android or Emoji One style emojis
- Choose over 100 free themes
- Dark mode
Awesome features :
- Typing indicator to see when your contact is writing
- Chat Encryption between Mood Premium users
- Group conversations
- Real time Caller ID - no more number guessing!
- Easy & Fast messaging from the After Call Screen
- Private conversation to hide messages and protect them with a password
- Spam blocking to blacklist annoying messages
- Animated GIF library
- Dual SIM
- Easy location sharing
- Schedule your messages
- Delay sending to avoid mistakes
- Pin important conversations at the top of the list
So if you want a crash free, user friendly SMS & MMS texting app with dozens of awesome features, look no further and give Mood a try.
Mood messenger is compatible with most brands of phones like Samsung, Huawei, Wiko, Sony and HTC.
A question ? An observation ? Or simply willing to say hi ? Contact us :
• On the website : http://www.moodmessenger.com
• By mail : [email protected]
• On Facebook : https://www.facebook.com/moodmessenger
• On Twitter : @MoodMessenger
Mood 2.2p 更新
- Fixes an issue with map links not correctly displayed in a conversation
- Fixes a potential issue where mood get stuck on the main page
- Fixes the display of conversation separators
- Fixes the blurry images issue in MMS
- Added debug infos in assistance email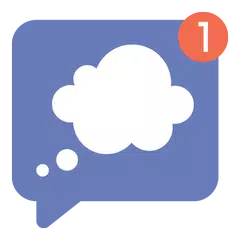 Mood Messenger - SMS & MMS
2.2p
XAPK
APKs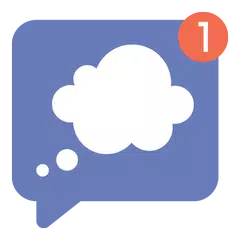 Mood Messenger - SMS & MMS
2.2n
XAPK
APKs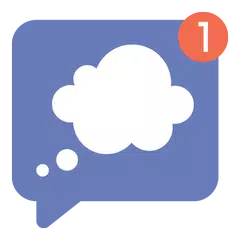 Mood Messenger - SMS & MMS
2.2m
XAPK
APKs