Messi Wallpapers HD 4K
關於 Lionel Messi Wallpaper
Lionel Messi Wallpaper(包名:com.alfaezya.lionelmessiwallpaper)開發者是Alfaezya Inc.,Lionel Messi Wallpaper的最新版本3.1更新時間為2018年02月21日。Messi Wallpapers HD 4K的分類是藝術與設計。您可以查看Messi Wallpapers HD 4K的開發者下的所有應用。目前這個應用免費。該應用可以從APKFab或Google Play下載到Android 4.0+。APKFab.com的所有APK/XAPK文檔都是原始文檔並且100%安全下載的資源。
Lionel Messi Wallpapers HD is an application that provides images for lionel messi fans.
lionel messi wallpaper hd apps has many interesting collection that you can use as wallpaper.
Lionel Andrés "Leo" Messi (Spanish pronunciation: [ljoˈnel anˈðɾes ˈmesi] (About this sound listen); born 24 June 1987) is an Argentine professional footballer who plays as a forward for Spanish club FC Barcelona and the Argentina national team
For those of you who love soccer wallpaper lionel messi you must have this app.
More than +200 pictures about lionel messi wallpaper that you can make the choice to make your wallpaper, these wallpapers were made special for you.
HOW TO USE:
1. Open Lionel Messi Wallpapers HD
2. Choose your favorite picture
3. Tap the "Plus" button
4. Tap the "Set as wallpaper" button to apply
5. Your wallpaper has been changed
FEATURES:
1. +200 lionel messi wallpaper hd 2017
2. Weekly updates
3. Compatible with 99% of mobile phones and devices.
4. You can save or Share "wallpaper of lionel messi" to Facebook, Twitter, Google+, Pinterest, Tumblr, Flickr, Stumble, Instagram Or Line.
5. Full support for portrait and landscape mode
6. Optimized battery usage!
7. Fully supports horizontal orientation
8. Add to favorites
FEATURED CATEGORY:
- best messi wallpaper
- lionel messi wallpaper
- lionel messi and suarez wallpaper
- lionel messi lock screen wallpaper
- lionel messi wallpaper
- lionel messi wallpaper 2017
- lionel messi wallpaper 2018
- lionel messi wallpaper hd
- lionel messi wallpaper hd 4k
- lock screen wallpaper messi
- bale vs messi wallpaper
- messi 3d wallpaper
- messi and ronaldinho wallpaper
- messi best wallpaper
- messi hd wallpaper
- messi live wallpaper
- messi barcelona wallpaper
- messi vs toni kroos wallpaper
- messi wallpaper 2017
- messi wallpaper 2017 hd
- messi wallpaper 2018
- messi wallpaper 3d
- messi wallpaper 4k
- messi wallpaper app
- messi wallpaper hd
- messi wallpaper hd 2017
- messi wallpaper lock
- wallpaper football messi
- wallpaper for messi
- wallpaper of lionel messi
- wallpaper of iniesta and messi
- wallpaper of messi
MORE ON DEVELOPERS:
- Lionel Messi Wallpaper
- Cristiano Ronaldo Wallpaper
- Neymar Wallpaper
- Manuel Neuer Wallpaper
- Zlatan Ibrahimovc Wallpaper
- Luis Suarez Wallpaper
- Gareth Bale Wallpaper
- Andres Iniesta Wallpaper
- Robert Lewandowski Wallpaper
- Eden Hazard Wallpaper
- Arjen Robben Wallpaper
- Sergio Aguero Wallpaper
- Thomas Muller Wallpaper
- James Rodrigues Wallpaper
- Paul Pogba Wallpaper
- Mesut Ozil Wallpaper
- Angel di Maria Wallpaper
- Marco Reus Wallpaper
- Alexis Sanches Wallpaper
- Sergio Ramos Wallpaper
- Thiago Silva Wallpaper
- Toni Kroos Wallpaper
- Luka Modric Wallpaper
- Ronaldinho Wallpaper
- Wayne Rooney Wallpaper
- Antoine Griezmann Wallpaper
- Bastian Schweinsteiger Wallpaper
- Xavi Wallpaper
- Franck Ribery Wallpaper
- Mario Gotze Wallpaper
- Carly Lloyd Wallpaper
- Puolo Dybala Wallpaper
DISCLAIMER:
This app is made by lionel messi fans, and it is unofficial. The content in this app is not affiliated with, endorsed, sponsored, or specifically approved by any company.
All copyright and trademarks are owned by their respective owners. The images in this application are collected from around the web, if we are in breach of copyright, please let us know and it will be removed as soon as possible.
Lionel Messi Wallpaper 3.1 更新
- new interface
- remove clonner app
- please download from original developer Alfaezya Inc.
- fix bug
Lionel Messi Wallpaper 資訊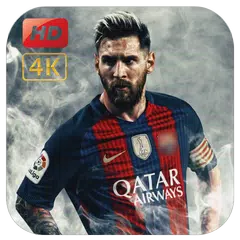 Messi Wallpapers HD 4K
3.1
APK
Requires Android: Android 4.0+
Screen DPI: 160-640dpi
SHA1: 60e34ca97c4553aa14dd0de34e9827d5eb89b254
Size: 3.3 MB
What's New:
- new interface
- remove clonner app
- please download from original developer Alfaezya Inc.
- fix bug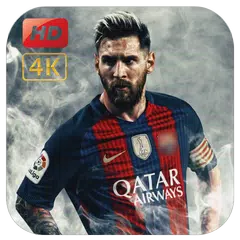 Messi Wallpapers HD 4K
1.0.0
APK
Requires Android: Android 4.0+
Screen DPI: 120-640dpi
SHA1: 4e4a45b4db86038d9754561fddfd834bb19d2fb1
Size: 3.22 MB