Medical Dictionary
關於 Medical Dictionary
Medical Dictionary(包名:com.appspouch.medicaldictionary)開發者是appspouch,Medical Dictionary的最新版本1.12更新時間為2021年05月07日。Medical Dictionary的分類是醫療。您可以查看Medical Dictionary的開發者下的所有應用並找到Medical Dictionary在安卓上的166個相似應用。Medical Dictionary屬於Top 10 Medical Dictionary Apps for Android。目前這個應用免費。該應用可以從APKFab或Google Play下載到Android 4.0.3+。APKFab.com的所有APK/XAPK文檔都是原始文檔並且100%安全下載的資源。
The Medical Dictionary contains detailed definitions on all diseases like migraine, headache & diabetes.
It is a useful health dictionary for you to quickly find information on medical terms. The medical dictionary covers terminology of over 16,000 healthcare words including diseases, medical jargon, and abbreviations.
It provides quick access to hard-to-spell and often misspelled medical definitions through an extensive alphabetical listing.
====== Features ======
- The medical dictionary covers 16,0000+ pharmacy words & terminologies.
- Quickly learn medical vocabulary and the definition.
- Health & medical reference book and thesaurus covering all pharmacy abbreviations and terminologies.
- Completely offline medical dictionary (no internet connection required);
- Large database of medical terminologies, medical vocabulary;
- A very fast word finder for medical terms
- Discover new medical terms and learn words to increase knowledge with your pocket thesaurus;
- Abbreviations offline app that work very efficient, fast and good performance.
In this offline medical dictionary you will find explanations of diseases like:
Hemophilia: Hemophilia is one of a group of inherited bleeding disorders that cause abnormal or exaggerated bleeding and poor blood clotting.
Deep vein thrombosis: The two types of veins in the extremities are called superficial and deep , A blood clot in the deep veins is a concern because it can be dangerous.
Mesothelioma: Mesothelioma is a cancer that arises from the cells lining the chest or abdominal cavities
migraine : a powerful headache that often happens with nausea, vomiting, and sensitivity to light.
headache: a pain arising from the head or upper neck of the body.
Lung cancer: Lung cancer is the number one cause of cancer deaths in both men and women in the U.S. and worldwide , Cigarette smoking is the principal risk factor for development of lung cancer.
Head lice: Head lice are parasites that are found on human heads. The word lice is plural for louse.
Multiple sclerosis: Multiple sclerosis (MS) is a disease in which your immune system attacks the protective sheath (myelin) that covers your nerves.
Psoriasis: Psoriasis is a chronic inflammatory skin disease , Patients with psoriasis who are obese are predisposed to diabetes and heart disease.
Rheumatoid arthritis: Rheumatoid arthritis is an autoimmune disease that can cause chronic inflammation of the joints and other areas of the body.
Arrhythmia: When the heart's electrical system malfunctions, the normal rhythm of the heart can be affected.
Gingivitis: Gingivitis is a common and mild form of gum disease (periodontal disease) that causes irritation.
Type 2 diabetes: Diabetes is a chronic condition associated with abnormally high levels of sugar (glucose) in the blood.
Ulcerative colitis: Ulcerative colitis is an inflammatory bowel disease (IBD) that causes long-lasting inflammation in part of your digestive tract.
Very useful for medical students, doctors, healthcare professionals, pharmaceuticals, physicians, hospital nurses, nursing professionals, pharmacy, physician helpers and for those who practice in clinical & dispensary.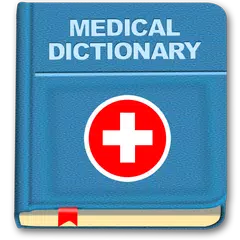 Medical Dictionary
1.12
APK
Requires Android: Android 4.0.3+
Architecture:
Screen DPI: 120-640dpi
SHA1: 1e28aecb1469db6d34d0c07759600060af4f382b
Size: 5.39 MB
What's New: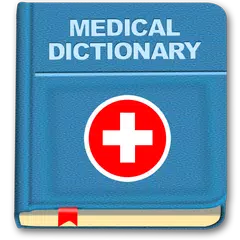 Medical Dictionary
1.11
APK
Requires Android: Android 4.0.3+
Architecture:
Screen DPI: 120-640dpi
SHA1: 7f3e021895106afc071d58250290606e18df0efa
Size: 3.76 MB
What's New: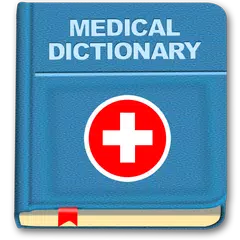 Medical Dictionary
1.10
APK
Requires Android: Android 4.0.3+
Architecture:
Screen DPI: 120-640dpi
SHA1: ee2850547ab91b09823189e2fae4b46750af06ce
Size: 3.74 MB
What's New: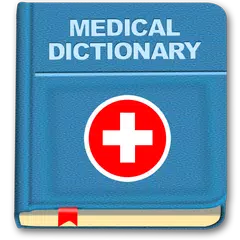 Medical Dictionary
1.9
APK
Requires Android: Android 4.0.3+
Architecture:
Screen DPI: 120-640dpi
SHA1: 268ea0fdbb665bf3c797bd85fa1ad062b3e0eb17
Size: 3.74 MB
What's New: