Learn Cantonese Language Free Offline
關於 Learn Cantonese Language
Learn Cantonese Language(包名:com.learncantonese.learncantonesechineselanguage)開發者是KidsTube,Learn Cantonese Language的最新版本1.7更新時間為2019年03月22日。Learn Cantonese Language Free Offline的分類是旅遊與地方資訊,包含如下標籤:教育。您可以查看Learn Cantonese Language Free Offline的開發者下的所有應用並找到Learn Cantonese Language Free Offline在安卓上的200個相似應用。目前這個應用免費。該應用可以從APKFab或Google Play下載到Android 4.0.3+。APKFab.com的所有APK/XAPK文檔都是原始文檔並且100%安全下載的資源。
Learn Cantonese Language Free Offline
is an educational application for you to
learn cantonese
communication. With this free app to learn Cantonese for everyone.
Learn Cantonese Language Free Offline
has 996 common phrase in cantonese language free with sound and you can use all of them without network. Very useful for you learn and go to tralvel to the world. Learn cantonese grammar is very easy!
Learning Cantonese
can be a challenge, especially when it involves producing sounds you have never had to produce before.
Cantonese
, especially, has a few unfamiliar sounds and patterns that are hard to get used to.
This application have included a lot of
pronunciation, listenning, vocabulary, speaking, garmmar, converstation, travel, stories…
which help you know.
24 Big Topic * Conversation
: Learn Cantonese Language Free Offline with free cantonese conversation sentence daily. Very useful for you when to travel and go out without network!
* Greetings
: They also use many other cantonese mandarin communication greetings and expressions to say slightly different things. You can also use such cantonese greetings to sound more natural, and also to express yourself more clearly and precisely.
* Direction & Place
: Asking and giving direction in cantonese when you go to travel. You will find these Cantonese mandarin communication expressions useful if you are lost or want to get to a particular place or give directions to others.
* Time and Date
: This lesson explains different ways of asking about and telling the time in Cantonese.
* Transportation
: All vehicle in real world in cantonese for you. Here are some useful words and phrases to talk about travel and transport in English and Cantonese. Means of transport.
* Tourist Acctractions
: Many phrase common for you when to travel .Spain is a surprise to those who have the image of having to fight for towel space at one of its crowded beaches or sipping sangria while watching a bull fight or flamenco.
* Eating Out
: List food and sentence for you when to eating out in cantonese. You can use all of them without network
* Accommodation
: Very useful for you when to order and book room in hotel by cantonese mandarin communication and english language free.
* Emergency
: Here are some English phrases and Cantonese phrases and exclamations for use in emergencies and other difficult situations. Hopefully you won't need to use them! Number call in UK is 999, USA and Canada is 911 Cantonese is 112
* Shopping
: Here are some English phrases and translate to Cantonese language free to help you when you go shopping, as well as some of the things you might see.
* Family
: Vocabulary that we use when talking about the family. With quiz and exercise you can learner by cantonese mandarin communication.
* Colours
: Color in Cantonese
* Dating
: Here are some Cantonese phrases for dating and romance. If you would like to learn how to ask someone out in Cantonese, or are looking for some romantic phrases to impress your girlfriend or boyfriend, you will find everything you need here.
* Feeling Sick
: You might find these cantonese language free phrases helpful when talking about your health.
* Tongue Twisters
: To tranning your tongue when speaking cantonese language free. Very useful for you to improve pronunciation and speaking cantonese
* Occasion Phrases
: Here are some basic Cantonese phrases which you can use in everyday conversation
* Countries
:
* Regions and Towns
:
* Number
:
Let's install and enjoy: "Learn Cantonese Language Free Offline"!
-----------------------------------------------
FEEDBACK & SUPPORT
If you have any issues regarding this app, please feel free to let us know at:
[email protected]
LIKE US:
https://www.facebook.com/AppLearnEnglishForKids
Learn Cantonese Language 1.7 更新
+Add recording site for learn speak Cantonese
+Add search all fast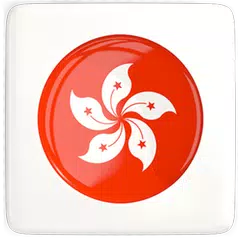 Learn Cantonese Language Free Offline
1.7
APK
Requires Android: Android 4.0.3+
Screen DPI: nodpi
SHA1: 951916c8d3259169c34746e50338b7aeac82e178
Size: 11.48 MB
What's New:
+Add recording site for learn speak Cantonese
+Add search all fast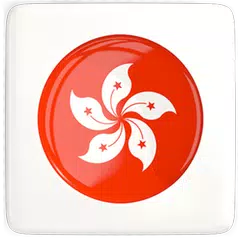 Learn Cantonese Language Free Offline
1.6
APK
Requires Android: Android 4.0.3+
Screen DPI: nodpi
SHA1: a1ff473e1ae631b029fde14bdde78d4f0aba346a
Size: 11.49 MB
What's New:
+Add recording site for learn speak cantonese
+Add search all fast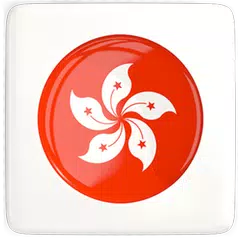 Learn Cantonese Language Free Offline
1.5
APK
Requires Android: Android 4.0.3+
Screen DPI: nodpi
SHA1: 9f10ce9972c92cae70779e168bccdfb85fd6c954
Size: 11.49 MB
What's New:
+Add recording site for learn speak cantonese
+Add search all fast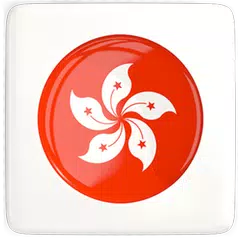 Learn Cantonese Language Free Offline
1.4
APK
Requires Android: Android 4.0.3+
Screen DPI: nodpi
SHA1: 936b0b2d1fe7d8c7ae4c89f5ff12c02b4de58f9d
Size: 11.39 MB
What's New: