KJV The Holy Bible with Strong definition
關於 Bible App Plus
Bible App Plus(包名:com.doromic.BibleAppPlus)開發者是Midr,Bible App Plus的最新版本1.5更新時間為2022年03月29日。KJV The Holy Bible with Strong definition的分類是圖書與參考資源。您可以查看KJV The Holy Bible with Strong definition的開發者下的所有應用並找到KJV The Holy Bible with Strong definition在安卓上的200個相似應用。目前這個應用免費。該應用可以從APKFab或Google Play下載到Android 5.0+。APKFab.com的所有APK/XAPK文檔都是原始文檔並且100%安全下載的資源。
Read God's word in English with the King James Version and access instantly the strong definition of each word with a simple click.
This application is 100% free and doesn't contain any Advertisement. Simply use it and give us feedback if you would like new functions or if you face any issue.
This app's main features are:
- Easy access to the definition of each word with Strong number
- search by words
- Bookmark verses
- search by strong number (and also get the Strong definition)
- Change font size
- display the text by verses or by paragraphs
- choose from a selection of 3 themes
FAQ:
Q: Will this app always be free?
A: Yes!
Q: Do you have this app in other Languages?
A: This app exist in:
- English (KJV Bible in-text Strong definition)
- French (Bible avec Strong (LSG 1910))
- Spanish (RV60 Biblia: en texto Strong)
If you are able to help us find the original bible text in another language we will be happy to work with you to make the app in another languages!
Bible App Plus 1.5 更新
New in 1.5:
- New option: display the full book name in the navigation panel
- corrected some incorrect strong numbers and typos
Previously:
- Improved some colors for the dark theme
- Added the option to search for strong numbers with either lowercase or uppercase G and H.
- corrected a crash when searching with special characters
- Definition text size now change like the verses text size
- The option to highlight words with Strong reference is back, but it now underline the words instead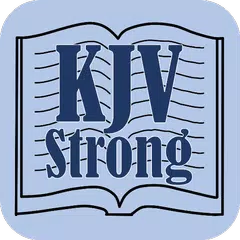 KJV The Holy Bible with Strong definition
1.5
XAPK
APKs
Requires Android: Android 5.0+
Screen DPI: 160-640dpi
SHA1: 7292886128d59369a8facb9709e2f875a90142d4
Size: 15.12 MB
What's New:
New in 1.5:
- New option: display the full book name in the navigation panel
- corrected some incorrect strong numbers and typos
Previously:
- Improved some colors for the dark theme
- Added the option to search for strong numbers with either lowercase or uppercase G and H.
- corrected a crash when searching with special characters
- Definition text size now change like the verses text size
- The option to highlight words with Strong reference is back, but it now underline the words instead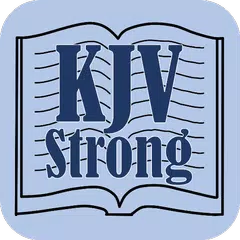 KJV The Holy Bible with Strong definition
1.4a
XAPK
APKs
Requires Android: Android 5.0+
Screen DPI: 160-640dpi
SHA1: 12d201b23735b76bc21016be026d76478ab07329
Size: 15.12 MB
What's New:
New in 1.4a:
- Improved some colors for the dark theme
- Added the option to search for strong numbers with either lowercase or uppercase G and H.
- corrected a crash when searching with special characters
Previously:
- Definition text size now change like the verses text size
- The option to highlight words with Strong reference is back, but it now underline the words instead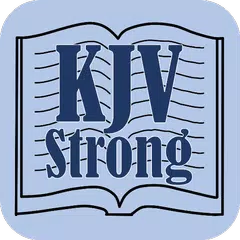 KJV The Holy Bible with Strong definition
1.3h
APK
Requires Android: Android 5.0+
Screen DPI: 160-640dpi
SHA1: 0218550f6dc67054fc64189a9b082ae1d8721cb5
Size: 14.8 MB
What's New:
New in 1.3h:
- Corrected a bug that would crash the app when opening Luke 6v41.
Previously:
- Definition text size now change like the verses text size
- The option to highlight words with Strong reference is back, but it now underline the words instead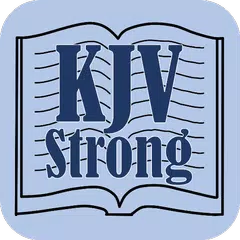 KJV The Holy Bible with Strong definition
1.3g
APK
Requires Android: Android 5.0+
Screen DPI: 160-640dpi
SHA1: fc3c7016734b4804c135c954520480dec5f4889b
Size: 15.28 MB
What's New:
New in 1.3g:
- Corrected a bug that would prevent verses to be displayed
Previously:
- Definition text size now change like the verses text size
- The option to highlight words with Strong reference is back, but it now underline the words instead