KidsClick
關於 KidsCLICK TV
KidsCLICK TV(包名:com.axonista.kidsclick)開發者是Sinclair Digital Interactive Solutions,KidsCLICK TV的最新版本1.1.9更新時間為2019年01月29日。KidsClick的分類是娛樂。您可以查看KidsClick的開發者下的所有應用。目前這個應用免費。該應用可以從APKFab或Google Play下載到Android 4.4+。APKFab.com的所有APK/XAPK文檔都是原始文檔並且100%安全下載的資源。
Join your favorite cartoon characters on the KidsCLICK App today! Explore
hundreds of hours of episodes or watch new episodes live, 7 days a week! Always FREE, no
logins or subscriptions required. Every day the shows you want to see are just a click away.
Explore our ever-growing library of classic cartoons and new favorites. We've got pirates, crime
fighters, adventurers, princesses, superheroes, ninjas, zombies, race cars and so much more.
Once you download the app, you will never have to search for your favorite cartoons again
because they are all in one place on the KidsCLICK App.
Live episodes are available Monday through Friday, 6:00am – 9:00am, Saturday and Sunday
7:00am - 10:00am.
For further information on KidsCLICK, visit our website at www.kidsclick.com
For problems with the App, contact us at
[email protected]
Tell us about the issues
you're running into and what device and OS version you're using.
IMPORTANT CONSIDERATIONS:
This App may contain ads that feature other products, services, shows or offers from our
advertisers. The App adheres to the Children's Online Privacy and Protection Act ("COPPA") .
The App will not collect, use or disclose personal information except for persistent identifiers
for purposes of the operation and function of the App, and under certain other conditions as
further described in the Privacy Policy.
TheApp is operated by a division of Sinclair Television Group, Inc. KidsCLICK has developed the
App to be an enjoyable experience for children of all ages. The App encourages parents and
guardians to spend time with their children and to participate in the interactive activities
offered on the App. Your privacy is important to us. To better protect your privacy, and to help
ensure a rewarding online experience for all visitors, we provide a Privacy Policy summarizing
our information practices and explaining the choices you can make about the way your
information is collected and used. KidsCLICK recognizes that some younger children may not
understand some of the information contained on the App or how the App operates. Please
discuss the Privacy Policy with your children so that they will better understand how to use the
App and how to understand the information that they may be asked to provide.
Parents you can view our full Privacy Policy here: https://kidsclick/privacy-policy
Terms of Use: https://kidsclick/terms (edited)
KidsCLICK TV 1.1.9 更新
The KidsCLICK app has been updated with minor fixes and performance improvements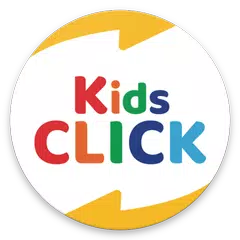 Requires Android: Android 4.4+
Screen DPI: nodpi
SHA1: 84ecc0a120bc7cbf120a3e507c2736c3e1056a30
Size: 9.69 MB
What's New:
The KidsCLICK app has been updated with minor fixes and performance improvements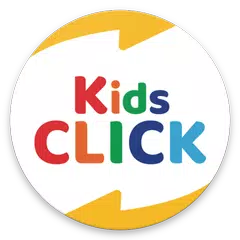 Requires Android: Android 4.4+
Screen DPI: nodpi
SHA1: 3504fc5b46736a7f591528c655402b95af73a993
Size: 9.39 MB
What's New:
Update for performance improvements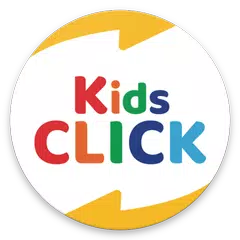 Requires Android: Android 4.4+
Screen DPI: nodpi
SHA1: b5e1839db45cb4b8f961a1adf6efb910a36932bd
Size: 9.39 MB
What's New:
The KidsCLICK app has been updated with minor fixes and performance improvements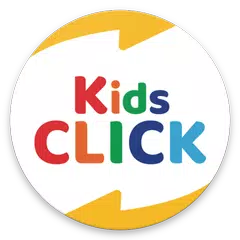 Requires Android: Android 4.4+
Screen DPI: nodpi
SHA1: f0d7706155b5ec8e0e09947ccffc40e275d27673
Size: 9.02 MB
What's New:
Maintenance and performance improvements