BeanBoozled!
關於 BeanBoozled!
BeanBoozled!(包名:com.jellybelly.beanboozled)開發者是Jelly Belly Candy Co.,BeanBoozled!的最新版本3.1.0更新時間為2020年04月09日。BeanBoozled!的分類是美食佳飲。您可以查看BeanBoozled!的開發者下的所有應用並找到BeanBoozled!在安卓上的99個相似應用。目前這個應用免費。該應用可以從APKFab或Google Play下載到Android 4.1+。APKFab.com的所有APK/XAPK文檔都是原始文檔並且100%安全下載的資源。
BeanBoozled® is a game of risk. Are you brave enough? BeanBoozled has two challenging ways to play.
● The original BeanBoozled: Ten delicious Jelly Belly jelly bean flavours (like Juicy Pear or Chocolate Pudding) have been paired up with ten lookalikes in weird and wild flavours (like Booger or Canned Dog Food). Will it be Buttered Popcorn or Rotten Egg? Peach or Barf? There's only one way to find out!
● The BeanBoozled Flaming Five Challenge asks how hot can you handle? Five progressively hot jelly beans range from smoldering Sriracha to scorching Carolina Reaper. Can you handle the heat?
● There is a new way to take the BeanBoozled Challenge. This app lets users play the game (remotely and in person), capture photos and find retailers.
What is the BeanBoozled App?
● Take the game anywhere! Take turns spinning the BeanBoozled wheel in the app to see what flavour you'll have to try next.
● The app comes with a video sharing function so you can challenge your friends – wherever they are – in real time. You don't need to physically be together to play BeanBoozled! Just use the built-in "Challenge A Friend" feature to play with your friend remotely. The App will send an invitation to your friend to play, and once they accept, you're sharing the same spinner and playing the game together.
● Take photos while you play in the "Challenge A Friend" mode, or 6-second GIFs of the crazy faces your friends make. Add photo frames and share them to your social media channels.
● When you run out of flavours, in your BeanBoozled box or bag, simply tell the app and the spinner will continue play without landing on what you're missing.
● Not sure what the jelly been flavours are? Consult the handy flavor menu in the app for a helpful guide.
A Few Tips…
● DO have a trash can handy at all times. Trust us – you'll need it.
● If you're playing BeanBoozled Flaming Five, have some milk, ice cream, rice or honey handy to extinguish the burn.
● DO NOT let wimps or crybabies play this game. (OK- maybe let them play after all. It can be fun to watch!)
● DO make up your own rules. This is BeanBoozled where anything goes! Your imagination is your only limit.
● Playing with your food was never this much fun!
BeanBoozled! 3.1.0 更新
Updated to include BeanBoozled Flaming Five Challenge.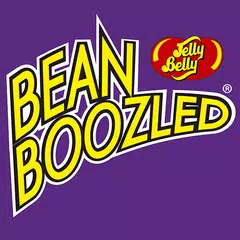 Requires Android: Android 4.1+
Architecture: arm64-v8a armeabi-v7a x86 x86_64
Screen DPI: nodpi
SHA1: 4e635c6161ac25f49ebc02bd0062c2d3a3afdd6b
Size: 50.62 MB
What's New:
Updated to include BeanBoozled Flaming Five Challenge.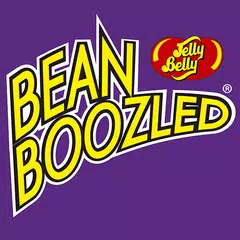 Requires Android: Android 4.1+
Architecture: arm64-v8a armeabi armeabi-v7a mips mips64 x86 x86_64
Screen DPI: nodpi
SHA1: 97919e26babaaf00966332c4d73d61a605c1d569
Size: 33.54 MB
What's New:
Performance Improvements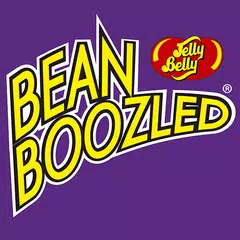 Requires Android: Android 4.1+
Architecture: arm64-v8a armeabi armeabi-v7a mips mips64 x86 x86_64
Screen DPI: nodpi
SHA1: bd7eeee230594363623e1740804926300c5d61bb
Size: 60.61 MB
What's New:
Updated to BeanBoozled 5th Edition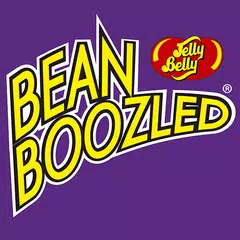 Requires Android: Android 4.1+
Architecture: arm64-v8a armeabi armeabi-v7a mips mips64 x86 x86_64
Screen DPI: nodpi
SHA1: 849e99efc8d6888f907e821cbc561cd0e2a9898a
Size: 58.74 MB
What's New:
Performance Enhancements