Invotes
編輯評論
Invotes saves you from the stress and constant communication of group event planning by creating vote driven invitations that all guests participate in.
關於 Invotes
Invotes(包名:com.standardedge.calendar)開發者是Matt Clifton,Invotes的最新版本1.0更新時間為2016年03月18日。Invotes的分類是通訊。您可以查看Invotes的開發者下的所有應用並找到Invotes在安卓上的7個相似應用。目前這個應用免費。該應用可以從APKFab或Google Play下載到Android 4.2+。APKFab.com的所有APK/XAPK文檔都是原始文檔並且100%安全下載的資源。
Learn more about Invotes: https://invotes.com
Invotes makes getting together with friends a snap by encouraging everyone to suggest and vote on the plan details.
★ Create an invitation
★ Send it to friends
★ Suggest and vote on ideas to find the date, time and place that works for everyone
Leave stressful planning responsibilities behind
Don't be the middle man, your friends are in control.
★ Anyone can suggest a different date or time
★ Anyone can suggest a different location
★ Anyone can invite more friends
★ Everyone gets to vote on where and when
Invite Anyone
Whether or not your friends have the app, you can invite them. SMS, Email and App notifications are all supported. If your friends do not have the app, they can still participate by using our web app and will be kept up to date by SMS or Email.
Easy and intuitive
★ Each person will be notified when they are invited - whether by SMS, Email or App Notification
★ Everyone will receive a notification when a new suggestion is made
★ Everyone will receive a notification when the plan changes
★ Everyone can comment
★ Autofill location names and addresses with Google Places integration
★ Autofill friends names from your device contacts
Your friends will know where and when
★ Google maps integration will pinpoint the specific location chosen
★ Statistics will inform your guests the likelihood that the time or location will change
Permissions
We take your privacy seriously. Please note that this application is compatible with the new Marshmallow permissions, and you will only need to allow access for the features you actually use.
★ Contacts - We read your contacts list so you can easily find your friends when adding them to an invitation. We only use the contact information you select for the purpose of keeping your friends up to date with your invitation. We do not read, transmit or store your contacts list in full for any reason.
★ Location - We use your location to autofill nearby location names you may want to hang out at (using the Google Places API). We do not track or store your location for any reason.
★ Send SMS Messages - This is an optional feature that can be disabled. We send SMS messages through your device to your friends when you contact them by Phone Number *and* your friends do not have the Invotes app installed. This alerts your friends via SMS with their invitation and keeps them up to date with the latest invitation updates. If you disable this feature in the settings, you will not be able to contact your friends by phone number.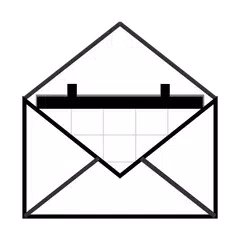 Requires Android: Android 4.2+
Screen DPI: nodpi
SHA1: 51b154edd456df1ce67f00cb090f63af5fdf282e
Size: 3.52 MB
What's New: