InstaCash - Sell Used Phone
關於 InstaCash
InstaCash(包名:in.co.zerowaste.instacash)開發者是InstaCash,InstaCash的最新版本4.1.1.14更新時間為2023年01月23日。InstaCash - Sell Used Phone的分類是購物。您可以查看InstaCash - Sell Used Phone的開發者下的所有應用並找到InstaCash - Sell Used Phone在安卓上的30個相似應用。目前這個應用免費。該應用可以從APKFab或Google Play下載到Android 5.0+。APKFab.com的所有APK/XAPK文檔都是原始文檔並且100%安全下載的資源。
Do you have mobile phones that you no longer use? Sell your used phones on our instant mobile selling app, InstaCash! InstaCash by CompAsia allows you to get the best price for your used smartphones within 5 minutes. Our intelligent algorithm will determine the best re-sale value for your device. We will then pick your phone up by the courier, and bank-in cash into your account on-the-spot. Make the smart choice when selling your old phones and use InstaCash today.
InstaCash by CompAsia is available in the following countries:
🇲🇾 Malaysia
🇮🇳 India
🇵🇭 Philippines
🇹🇭 Thailand
How to Sell My Phone Using the App?
Sell your used phone in 4 simple steps:
Download
Login using your phone number or email address.
Diagnose
Run diagnostic tests to assess the functionalities of your trade-in device.
Declare physical condition of your mobile device.
Once the price quotation is generated, you may proceed if you are agreeable with the payout amount.
Confirm
Complete the personal details form for pick-up.
Enter your bank account details for payment.
Once the order placement is completed, wait for confirmation.
Get Paid
Our customer service representative will contact you within 48 hours upon placement of the order.
Weekend orders shall be contacted on the next working day.
Payment into your bank account is immediate upon pick-up of your trade-in mobile device.
Why Sell My Used Phone with InstaCash?
Simple and Hassle-Free
Do you want to sell off your old mobile phones but can't be bothered to deal with online marketplaces?
❌Coming up with a good phone selling price
❌Posting a listing online, meeting up with the buyer
❌Low-ballers and scammers who want to take advantage of you
Skip all the hassle! There's a device trade-in app that does all of that for you from the comfort of your own home. Meet InstaCash: a phone selling app that lets you sell your device effortlessly.
Trade-in Anytime, Anywhere
There is no time-bound restriction of any nature that would affect your sell-off. Choose a convenient time and sell your old mobile phone the easy way with our app, anytime and anywhere.
Attractive Trade-In Price
InstaCash offers you a competitive price for your old devices. Trade-in prices are consistently updated to provide you with the most competitive rates. Alternatively, check with our partner services for exclusive offers.
Accept Thousands of Brands and Models
We accept over 1,500 smartphone models for exchange purposes, including iOS and Android devices such as Apple iPhone, Samsung, Nokia, Xiaomi, OnePlus, Oppo, Vivo, and many more. Sell your old iPhone or Android phone with us now!
Accepts Both Working and Damaged Phones
Yes, we accept defective cell phones as long as you are able to install InstaCash and complete the diagnostic process. Ideally, you need to have a functioning cell phone for the pickup service. However, there are several occasions when you would want to sell off a phone under salvage conditions - locked, can't be turned on, or has a cracked screen. You can contact our InstaCash customer service for assistance and a quotation.
Free-Pickup
We offer to pick up your electronics within 48 hours from your doorstep. We understand how frustrating those hidden costs and fees can be. This is why our phone collection service is absolutely free and has zero hidden charges.
Instant Payment, Secured Transaction, Complete Privacy
Once the order is accepted, we will contact you to collect your trade-in device and payment will be done instantly to your registered bank account. We keep all your financial details confidential and never share any data.
Secure Data Erasure
Most users are unaware that reverting to factory settings doesn't prevent data leakage. However, your sold electronics will undergo an industrial standard data erasure process to ensure that any remaining data is erased, forever.
Contact Us
You can call our Customer Service Centre at +6018 6692 697.
You can also WhatsApp us at +6018 6692 697.
InstaCash 4.1.1.14 更新
1. PH drop-off option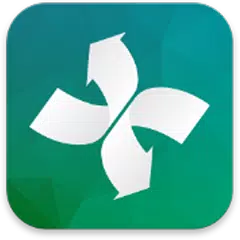 InstaCash - Sell Used Phone
4.1.1.14
APK
Requires Android: Android 5.0+
Screen DPI: 120-640dpi
SHA1: 1d8a37d9852b7e58e7821ef41b67c15e65fc88a5
Size: 18.6 MB
What's New:
1. PH drop-off option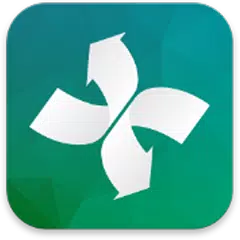 InstaCash - Sell Used Phone
4.1.1.13
APK
Requires Android: Android 5.0+
Screen DPI: 120-640dpi
SHA1: 884ba0439f12a9c6ae72783c2cfd4b4cc3e195a5
Size: 18.6 MB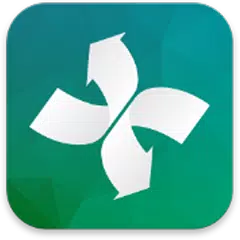 InstaCash - Sell Used Phone
4.1.1.12
APK
Requires Android: Android 5.0+
Screen DPI: 120-640dpi
SHA1: 393781f138df78a168901424472349037e79945e
Size: 18.58 MB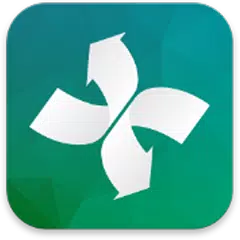 InstaCash - Sell Used Phone
4.1.1.10
APK
Requires Android: Android 5.0+
Screen DPI: 120-640dpi
SHA1: 18db42f0319268d27e6aaefd1be8ff29fa661bfd
Size: 18.9 MB