編輯評論
Infinite Painter is an advanced painting app created for mobile with natural brushes, realistic blending, and an unparalleled toolset.
關於 Painter
Painter(包名:com.brakefield.painter)開發者是Infinite Studio LLC,Painter的最新版本6.6.1更新時間為2021年02月23日。Infinite Painter的分類是藝術與設計,包含如下標籤:Customizable 和 Filters。您可以查看Infinite Painter的開發者下的所有應用並找到Infinite Painter在安卓上的343個相似應用。Infinite Painter屬於Top 10 Drawing and Painting Apps for Android。目前這個應用免費。該應用可以從APKFab或Google Play下載到Android 7.0+。APKFab.com的所有APK/XAPK文檔都是原始文檔並且100%安全下載的資源。
我們不是Sketchbook。
我們不是Photoshop。
我們不是Procreate。
我們是Infinite Painter。
高級筆刷——最先進的平板電腦繪畫引擎
• 160多種自然筆刷預設
• 創建新筆刷
• 輕鬆更改筆刷設置
• 筆刷與紙張材質真實互動
高級工具——集各種功能於一體
• 試用四種類型對稱
• 圖層和Photoshop混合模式
• 使用導向工具建立簡潔線條:線條、橢圓形、筆、惰性工具和量角器
• 使用五種不同的透視導向工具繪製三維城市景觀
• 選擇和剪切蒙板
高級介面——一切清晰明瞭
• 介面簡單,組織有序,使用方便
• 組織有序的工作流程:
繪畫——素描、畫圖和混合
克隆——將照片做成畫
修改——調整顏色、液化、圖案、裁剪或添加濾鏡
• 將您最喜歡的工具置於最上面一欄,以方便使用
高級功能
• 同時變換多個圖層
• 變換工具:轉換、縮放、旋轉、翻轉、扭曲和傾斜
• 使用圖案工具創建無縫圖案
• 液化工具:移動、膨脹、收縮、漩渦或紋波
• 漸變和圖案填充
• 參考圖片
• 旋轉和翻轉畫布
匯入和匯出
• 匯入和匯出PSD圖層
• 從圖庫和相機添加圖片,或在網上搜尋圖片
• 匯出圖像為JPEG、PNG、PSD或ZIP格式
• 分享到《Infinite Painter》社區、PEN.UP或Instagram
• 透過ColourLovers搜尋數以百萬計的顏色、調色板和圖案
作品提供者:
Andrew Theonphilpoulos
@dwight_theartist
Constantine Rotkevich
Piotr Kann
Diane Kay
Ssecretgarden
Gadelhac
RapCore
Sunyu
Painter 6.6.1 更新
This is a critical update for Android 10 & 11 users. Google requires all apps to migrate to a new storage model called Scoped Storage to improve storage space and user privacy. We've tried making this process as seamless as possible, but if you have any issues, please reach out so we can help. You can learn more about this change in the Release Notes section of our Community at www.infinitestudio.art.
Other improvements:
- More Filter layers
- Bug fixes and stability improvements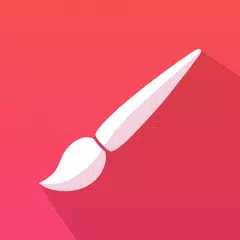 Infinite Painter
6.4.4
APK
Requires Android: Android 4.2+
Architecture: arm64-v8a
Screen DPI: nodpi
SHA1: c5d2078fff963e86031e4b947437295a181da270
Size: 48.46 MB
What's New:
6.4.4:
- Fixes for Android 11
- Improved brushes for pixel art (small canvases)
- Bug fixes and improvements
6.4:
- Google Drive support (for project backups)
- Adjustment layers
- Improved Tools menu
- New Hatching guide
- 3 new transparency blend modes: Erase, Mask, and Outline
- New brush settings
- Improved color adjustments
For more information on this update, please check out the Release Notes section in our Community at www.InfiniteStudio.art.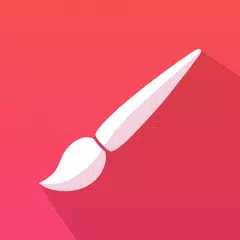 Infinite Painter
6.4.2
APK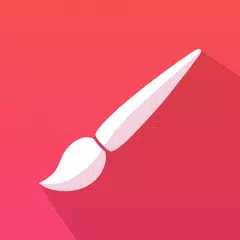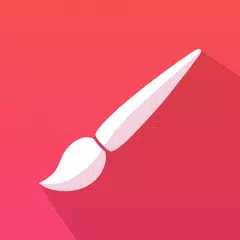 Infinite Painter
6.3.59
APK
Requires Android: Android 4.2+
Architecture: arm64-v8a
Screen DPI: nodpi
SHA1: 315a32053e9dc40caa348e77e4d0ae507bbd985e
Size: 45.15 MB
What's New:
6.3.59:
- Improved performance and stability
6.3.58:
- Accurate clipping masks
- Fixed Fill tool locking up
6.3.56:
- Color setting for Panels tool
- Improvements to Clone tool and added Offset
- Added Sample All layers (or current layer) to Fill tools and Selection Wand
- Other improvement and bug fixes