Indian Railways Enquiry
關於 Indian Railway Enquiry
Indian Railway Enquiry(包名:in.applegends.indrailways)開發者是App Legends,Indian Railway Enquiry的最新版本14.5更新時間為2019年07月26日。Indian Railways Enquiry的分類是旅遊與地方資訊。您可以查看Indian Railways Enquiry的開發者下的所有應用。目前這個應用免費。該應用可以從APKFab或Google Play下載到Android 4.0.3+。APKFab.com的所有APK/XAPK文檔都是原始文檔並且100%安全下載的資源。
Indian Railways Enquiry App is a free resource for train travelers. PNR
A app for Indian Railways Services like PNR Status Enquiry, Berth/Seat Availability, Train Running Enquiry, Live Station etc.
The app offers various services to the Indian Railways user such as
► PNR Status Enquiry of your booked tickets
► Trains Between Two Stations (Source and Destination)
► Seat/Berth Availability in Indian Railways between two Stations for ticket booking
► Trains Arriving / Departing at a Station (Live Station) Arrivals Departures
► Option to query all currently running trains going towards a Station or Direction from a particular station
► Fare Enquiry / Ticket Cost including Tatkal Tickets
► Train Schedule / Train Time Table
► Spot your train / Present position of any train along with Delays on map
► Current Booking Seat/Berth Availability after chart preparation
► Coach Position at platform
► Quick Availability of seats from a Station for Next 7 Days
► Search for local, Suburban or Metro trains in metropolitan cities like Delhi, Mumbai, Chennai, Bangalore, Hyderabad, Kolkata, Jaipur, Pune etc.
► Amenities Near Station such as Hotels, ATMs , Restaurants, and Hospitals including IRCTC outlet information for train food services.
► Informs about the direction to reach Hotel from Station helpful facility to know taxi and auto fares.
► Current speed of the train with five nearest stations
► Get destination alarm to give alerts before the train actually reaches the selected station.
► Menu card from the IRCTC which is applicable on all Mail/Express Trains running on the Indian Railway Network
All the above services are sourced from IRCTC
Large UI to help Senior Travelers of Indian Railway with complete information; PNR enquiry option remembers last searched PNR No for ease of query for all RailYatri
PNR Status Enquiry: All reservations or bookings done on the Indian Rail or IRCTC Connect app receive a unique PNR identification. This information is sourced from IRCTC servers.
Seat and Berth Availability for all the classes shown in table view form for ease of traveler.
Spot your train option gives live train status as well as Map View to help you know the train route. If you want to know the latest and accurate seat availability status, then this app provides you with the required info from IRCTC. This app provides a Jugaad to search for the best Seats available.
Live Station (Arrivals and Departures): Daily travelers get information on all the trains arriving or departing from a particular station within the next 2/4/6/8 hrs. Helps local up-downers with information on trains departing from the station which include - Mumbai local train, EMU, DEMU, and Passenger trains. This app provides this information directly from IRCTC servers.
Trains between stations: There are so many trains plying on the Indian Railways network, this app helps you to filter/search the exact train you are looking for. and all this comes from IRCTC servers.
Railways rules and regulation about baggage allowed, ticket cancellation refund etc. We also provide information about coach layout so that you can know whether you got a window seat or an upper berth or the middle berth.
Suburban Metro Maps (Offline) – Includes route maps of Mumbai Local, Delhi Metro - DMRC, Hyderabad MMTS, Bangalore (Namma) Metro, Chennai Metro & suburban and Kolkata Metro & Suburban. Being authentic IRCTC info, you can count on this.
Coach Position: You can accurately get information about the exact sequence of coaches in any train. This information is also sourced from IRCTC and National Train Enquiry System NTES servers.
Destination Alarm is a new feature added to the app.
Another feature recently added to the app is online monitoring of all running trains on a map.
Disclaimer: The info provided in this app is sourced from publicly available sources, but we are not in any way affiliated to IRCTC or Indian Railways or NTES.
Indian Railway Enquiry 14.5 更新
Software Update
Indian Railway Enquiry 資訊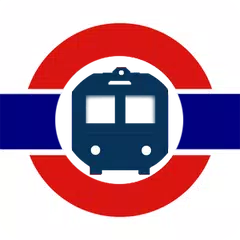 Indian Railways Enquiry
14.5
APK
Requires Android: Android 4.0.3+
Screen DPI: 160-640dpi
SHA1: cda00ec02f6d587d31279dc97042a77e4ebd1240
Size: 11.3 MB
What's New:
Software Update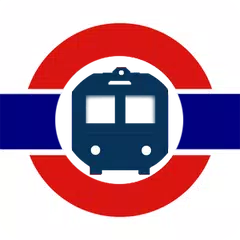 Indian Railways Enquiry
14.4
APK
Requires Android: Android 4.0.3+
Screen DPI: 160-640dpi
SHA1: 8c6517ced208f77d2614e76c4040560144944255
Size: 11.3 MB
What's New:
Software bugs removed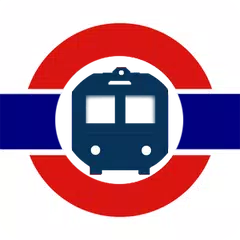 Indian Railways Enquiry
14.3
APK
Requires Android: Android 4.0.3+
Screen DPI: 160-640dpi
SHA1: a11ef26e3982b978e3f0395eaa8202c736590eeb
Size: 11.3 MB
What's New:
Software Upgrade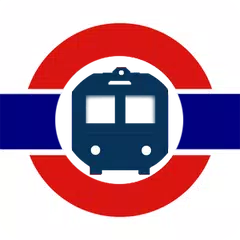 Indian Railways Enquiry
14.2
APK
Requires Android: Android 4.0.3+
Screen DPI: 160-640dpi
SHA1: 9c1f24e81b779c1d38a848489536ae9b1eeb0280
Size: 11.3 MB
What's New:
Software bugs removed