Hello English Assessments
關於 Hello English Assessments
Hello English Assessments(包名:com.helloenglish.test)開發者是Culture Alley,Hello English Assessments的最新版本49更新時間為2021年12月20日。Hello English Assessments的分類是教育。您可以查看Hello English Assessments的開發者下的所有應用並找到Hello English Assessments在安卓上的79個相似應用。目前這個應用免費。該應用可以從APKFab或Google Play下載到Android 4.1+。APKFab.com的所有APK/XAPK文檔都是原始文檔並且100%安全下載的資源。
Hello English Assessments solution is the most comprehensive way to adjudge any candidate's spoken English level accurately, and quickly. Hello English is Asia's most downloaded English learning platform with over 20 Million learners.
Spoken English plays a huge role in the perception of any organization's brand. This assessment platform would empower you to screen candidates for their English speaking skills, and optimize your recruitment effort.
Key aspects judged:
★ Pronunciation: correctness of pronunciation
★ Fluency: speed, punctuation and correctness of speaking
★ Vocabulary: depth of word knowledge and usage of English words in practical situations
★ Comprehension: ability to understand spoken English and draw conclusions out of it
★ Sentence construction: understanding of English grammar and sentence construction in English.
The Hello English Assessment Test doesn't require the test taker to have any special infrastructure. The tests run right on their Android smartphones, ensuring immense scalability and ease of use. The tests are fully proctored, ensuring that there's is no cheating.
As a recruiter, you get in-depth analysis and summaries of each candidate's performance across all key parameters in real time, on centralized dashboards - saving thousands of hours of recruitment effort, and the cost associated with the same. As a job seeker, you get to showcase your spoken English abilities and get a chance to interview for your dream job!
Hello English Assessments App has currently been launched for partner organizations and Hello English contest winners only. It will soon be made available for purchase too. Watch this space for more action!
Interested in exploring further? Email us at
[email protected]
today!
Hello English Assessments 49 更新
Introducing-
Public Speaking Competitions
Bringing the fun of Just-A-Minute right to your phone
Hello English Assessments 資訊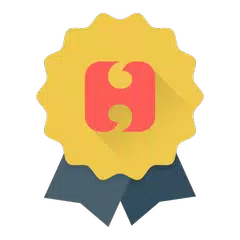 Hello English Assessments
49
APK
Requires Android: Android 4.1+
Screen DPI: nodpi
SHA1: 626751718d52d3d65dfc6eb762c36076f066e8c5
Size: 9.21 MB
What's New:
Introducing-
Public Speaking Competitions
Bringing the fun of Just-A-Minute right to your phone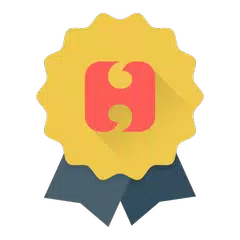 Hello English Assessments
43
XAPK
APKs
Requires Android: Android 4.1+
Screen DPI: nodpi
SHA1: 796a7d5b404f9ed354c8a0db189c53bff3ea4bb4
Size: 9.14 MB
What's New:
Introducing-
Public Speaking Competitions
Bringing the fun of Just-A-Minute right to your phone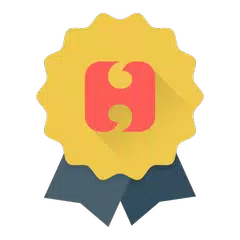 Hello English Assessments
41
APK
Requires Android: Android 4.1+
Screen DPI: nodpi
SHA1: 5b1427948eaac76a4591b69587fdcd98a7b6d2f4
Size: 9.22 MB
What's New:
Introducing-
Public Speaking Competitions
Bringing the fun of Just-A-Minute right to your phone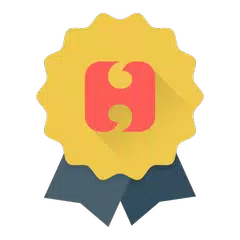 Hello English Assessments
40
APK
Requires Android: Android 4.1+
Screen DPI: nodpi
SHA1: 28975b45bd3daaf913a27ef993d5538c87d16538
Size: 7.52 MB
What's New:
Introducing-
Public Speaking Competitions
Bringing the fun of Just-A-Minute right to your phone