Full Ruqyah Sharia mp3 offline
關於 Full Ruqyah Sharia mp3
Full Ruqyah Sharia mp3(包名:com.andromo.dev653890.app647113)開發者是AdamsDUT,Full Ruqyah Sharia mp3的最新版本3.5更新時間為2021年07月07日。Full Ruqyah Sharia mp3 offline的分類是音樂與音效。您可以查看Full Ruqyah Sharia mp3 offline的開發者下的所有應用並找到Full Ruqyah Sharia mp3 offline在安卓上的60個相似應用。目前這個應用免費。該應用可以從APKFab或Google Play下載到Android 4.1+。APKFab.com的所有APK/XAPK文檔都是原始文檔並且100%安全下載的資源。
Full Ruqyah Shariah MP3 App is an Islamic way to help Combat Jinn, Black Magic (Sihr), and The Evil Eye. No streaming required. This App works Completely Offline.
The Ruqyah reciters are:
Sheikh Abdul Rahman Alsudais
Sheikh Shuraim
Sheikh Mishary Rashed Alafasy
Sheikh Saad Alghamidi
For more manzil Ruqyah Al Shariah mp3 Apps by individual reciters check my catalog. You can find the following:
Ruqyah alsudais
sheikh shuraim Ruqyah
manzil roqyah by mishary rashid
Roqyah mp3 Saad alghamidi and Ahmad al ajmi and many more like Punishment roqya.
Below are the 33 verses of the Quran which eliminate the effects of Magic and become a means of protection from Satan and other Jinn, thieves and harmful beasts and animals. (Shah Wali-ullah (RA): AlQawlul- Jameel)
Maulana Muhammad Talha son of Hazrat Shaykh Maulana Zakariyya (RA) Says: "These are verses of the Quran which are known as "Manzil" in our family and elders of our family used to practise read these assiduously and ensure that all the children learned them in their childhood.
The full ruqyah shariah comprises the following verses of the Quran arranged accordingly:
Surah Al-Fatihah (chapter 1): Complete seven verses
Surah Al-Bakarah (chapter 2): verses 1 to 5, 163, 255 - 257, and 284 - 286
Surah Al-Imran (chapter 3): verses 18, 26 & 27
Surah Al-A'araf (chapter 7): verses 54 - 56
Surah Al-Israa (chapter 17): verses 110 and 111
Surah Al-Muminoon (chapter 23): verses 115 to 118
Surah Al-Saaffaat (chapter 37): verses 1 to 11
Surah Al-Rehman (chapter 55): verses 33 to 40
Surah Al-Hashr (chapter 59): verses 21 to 24
Surah Al-Jinn (chapter 72): verses 1 to 4
Surah Al-Kaafiroon (chapter 109): verses 1 to 6
Surah Al-Ikhlas (chapter 112): verses 1 to 4
Surah Al-Falaq (chapter 113): verses 1 to 5
Surah Al-Naas (chapter 114): verses 1 to 6
The above entire manzil is prescribed to be read one or three times in one sitting. This may be performed once or twice a day, in the latter case once in the morning and once in the evening.
Apart from Full Ruqyah Sharia mp3 offline, other top reciters are available in my catalog. The following Quran reciters could be found:
Sheikh Abdul Basit Quran mp3
Sheikh Muhammad Siddiq al-Minshawi
Sheikh Abdullah Awad al-Juhani
Maher Audio Quran Offline
Sheikh Maher Al Mueaqly
Sheikh Hatem Farid
Sheikh AbdulBari ath-Thubaity
Sheikh Abdurrahman Sudais
Sheikh Saud Shuraim
Sheikh Abdullah Ali Jabir
Sudais Audio Quran Offline
Sheikh Mishary bin Rashid al-Afasy
Sheikh Yasser Dosari
Sheikh Saad al-Ghamidi
Sheikh Ahmad al-Ajmi
Sheikh Salah Budair
Sheikh Khalil al-Husary
Quran Mishary Rashid Offline
If you like this full Ruqyah Shariah mp3 four reciters collection please don't forget to leave your positive review for this App in the store.
If you need any Islamic App, just send your message directly using the developer email provided, i will be glad to do it for you. I read and respond to every email i received from you all!
Thank you very much for downloading my full ruqyah Shariah mp3 App!
Full Ruqyah Sharia mp3 3.5 更新
New version with features
Full Ruqyah Sharia mp3 資訊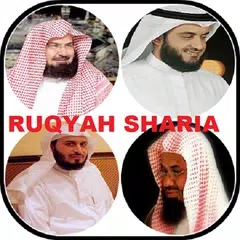 Full Ruqyah Sharia mp3 offline
3.5
APK
Requires Android: Android 4.1+
Screen DPI: nodpi
SHA1: d60bd606f5bac305810ed8e66eed162402e55691
Size: 33.6 MB
What's New:
New version with features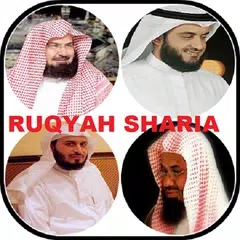 Full Ruqyah Sharia mp3 offline
3.2
APK
Requires Android: Android 4.1+
Screen DPI: nodpi
SHA1: a629960b36ce8176ddf76fcc94b4683c44d877d1
Size: 32.91 MB
What's New:
New version with features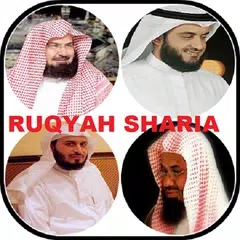 Full Ruqyah Sharia mp3 offline
1.0
APK
Requires Android: Android 4.0+
Screen DPI: nodpi
SHA1: 61d5b1a20929d24f1ff11b834f4ceac23e859e51
Size: 30.73 MB
What's New: