關於 ExGo
ExGo(包名:com.burns.exgo)開發者是Alexander Burn,ExGo的最新版本0.19.118更新時間為2020年08月18日。ExGo: Off-road trail tracker with GPS & topo maps.的分類是旅遊與地方資訊。您可以查看ExGo: Off-road trail tracker with GPS & topo maps.的開發者下的所有應用並找到ExGo: Off-road trail tracker with GPS & topo maps.在安卓上的120個相似應用。目前這個應用免費。該應用可以從APKFab或Google Play下載到Android 4.4+。APKFab.com的所有APK/XAPK文檔都是原始文檔並且100%安全下載的資源。
GPS navigation for off-road tourism and sports. Record travels and share routes.
Want to keep track of how far you've gone off road? There's no Internet, of course, and you forgot to download an offline map. GPS tracker ExGo (formerly BurnsOffroad) is your ultimate choice of navigation app on any expedition, including off-road driving, biking, hunting, boat trips, horse riding and hiking activities all around the world.
ExGo is also suitable for fans of off-road driving, bushwalking and horse riding trails everywhere on land across the globe. Explore the most remote parts of the world with pre-downloaded offline maps.
Do you like active sport rides or wandering in the woods and on the trails like a tourist? With our GPS tracker app, you can:
1. Track and record your every trail. During and after the trip, our app will display the key indicators of the route: distance traveled, average speed, altitude changes and average time to complete the route in percentage, so you can fully control and save the data of the trip for the future.
2. Place route markers in hard-to-reach areas on the path tracked by the GPS, so you can better memorize the places covered by supporting the points on the map with real photos and comments with a story about the place.
3. Plan new routing destinations. You can view the routes traveled by other users by opening them in the app. Explore parks and new places from your gadget and share with other users if you've tried a new route.
Our useful app is must-have for tourism and sports lovers who off-road by bike (including adventure bike and trial bike), motorbikes (including enduro), jeeps (including 4x4), ATVs and UTVs, buggies and snowmobiles.
After all, with the help of ExGo, you can find out where you are on the planet, even in the deepest forests and deserts. For trips in national parks or the distant wilderness, our app will show the desired location or route. And all for free.
With our route planner, you can plan the perfect off-road trip alone or with friends. If your friends are too busy or scared to go with you, just publish your planned voyages, give directions, and gather a team of travelers right in the off-road app. You will definitely not be bored!
You can also share our off-road route tracker on social networks and messengers to invite your friends. Share information about your trips everywhere online! Other services, including route planner, stand-alone maps and GPS tracker, are available on the ExGo website. Download our off-road app now and use its features to the max. ExGo (formerly BurnsOffroad) is a travel guide for those seekers who love to hear the voice of nature, wandering in the woods and national parks, not in the concrete jungle.
The off-road GPS tracker features:
1. Navigate and travel:
- Plan routes for hiking and horse riding, boat riding, biking and off-road driving.
- Discover new destinations for fishing and hunting.
- Build individual trails in the fields, forests, deserts and backcountry roads.
- Get a map for all types of activities (bushwalking, horse riding, 4x4, ATV and UTV/buggy driving, biking and snowmobile riding).
- Download and use offline topo maps with GPS navigation.
- Track and record all your activities during your trips.
- Browse the off-road map tracker in three modes: outdoor, satellite, and night city map.
- Get localized weather forecast conditions in real time or pre-recorded.
2. Get together with fans of off-roading, extreme tourism and sports:
- Share routes with friends through social networks and messengers.
- Socialize with other travellers: leave comments, use chat, mark trips.
- Participate in traveller ratings.
- Automatically synchronize routes to your devices using ExGo Cloud web service.
3. Save the time you used to spend on setting up and updating hardware trackers:
- Import routes from external devices (supports GPX, KML, KMZ files).
- Export routes to GPX format.
ExGo 0.19.118 更新
- Fixed Crash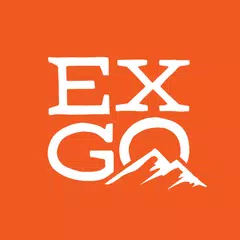 ExGo: Off-road trail tracker with GPS & topo maps.
0.16.115
APK
Requires Android: Android 4.4+
Architecture: arm64-v8a
Screen DPI: 160-640dpi
SHA1: 2577474b33f4df420ca7c0a81ff35f2e1b10d858
Size: 24.14 MB
What's New:
- Import photos to waypoints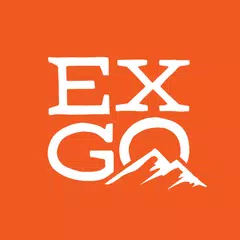 ExGo: Off-road trail tracker with GPS & topo maps.
0.14.111
APK
Requires Android: Android 4.4+
Architecture: arm64-v8a
Screen DPI: 160-640dpi
SHA1: 41fe1896d57080f55f991fe93562a54b2f67fdd7
Size: 24.13 MB
What's New:
- Added brands base of activity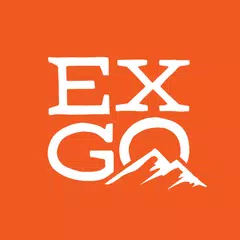 ExGo: Off-road trail tracker with GPS & topo maps.
0.11.108
APK
Requires Android: Android 4.4+
Architecture: arm64-v8a
Screen DPI: 160-640dpi
SHA1: d5754f0d833dca424d4bf6e14500fd6c19fa1dc3
Size: 24.08 MB
What's New:
- FaceBook log_in fixed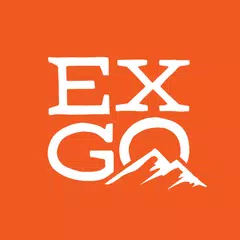 ExGo: Off-road trail tracker with GPS & topo maps.
0.7.103
APK
Requires Android: Android 4.4+
Architecture: arm64-v8a
Screen DPI: 160-640dpi
SHA1: f468c324e00ffa79efe2c45556bbae694680bd97
Size: 24.63 MB
What's New:
Crashes fixed