English Podcast & Transcript
關於 ESLRES English Listening
ESLRES English Listening(包名:com.evodevs.englishlistening)開發者是ESLRES English Listening,ESLRES English Listening的最新版本0.3.5.23更新時間為2022年07月31日。English Podcast & Transcript的分類是教育。您可以查看English Podcast & Transcript的開發者下的所有應用並找到English Podcast & Transcript在安卓上的200個相似應用。目前這個應用免費。該應用可以從APKFab或Google Play下載到Android 5.0+。APKFab.com的所有APK/XAPK文檔都是原始文檔並且100%安全下載的資源。
This app is a SUPER 💪 tool to help you practice English Listening in the most convenient way with Podcast and Audio Books.
Main Features:
★ FULL TRANSCRIPT AUTO SCROLL and TRACKING: You can listen and know what you are listening.
★ ENGLISH PODCAST READER with Text Transcript Subtitles : Listen to ANY ENGLISH PODCAST CHANNEL with full transcript text subtitles support.
★ Many free English Listening audio content:
LIBRIVOX AUDIO BOOKS Library, VOA Learning English, NASA Podcast, US Podcast or select any English Podcast Channel to listen.
★ Integrated online and offline Dictionary. Also you can quick translate with Google Translate.
★ All lesson and episode support full transcript text subtitles.
★ Download and listen in offline mode.
★ Memorize vocabulary with Memo: Save your vocabulary and review it every day.
★ Create your collection and share with friends.
➤ ENGLISH PODCAST READER is a special feature 😊, you can import and listen to any English Podcast channel, eg:
NPR TED Radio Hour, Wait Wait... Don't Tell Me! , Morning Edition, All Thing Considered, Fresh Air, Weekend Edition, Simple English News Daily, Living on Earth, All In The Mind, Freakonomics Radio, Spotlight English, Real English Conversations, The 100 Word Stories Podcast, Workplace English Podcast, 6 Minute Vocabulary, IELTS Energy English Podcast, English Across The Pond, Speak English Now Podcast, IELTS Made Easier, All Ears English Podcast, Business English Pod, Plain English Podcast, Casual English lessons, Better at English Podcast, Let's Master English!, Espresso English Podcast, The History of English Podcast, Luke's ENGLISH Podcast, Zapp! English Vocabulary and Pronunciation, Happy English Podcast, The Feel Good English Podcast, Storynory - Stories for Kids, Stories Podcast, ...
✦ ESLRES English Podcast and Audio Books Listening with Audio and Transcript
✦ ESLRES English Listening
✦ Listen English Podcast with Transcript
✦ Listen English Podcast with Subtitles
✦ Listen English Podcast with Text
Visit our website: www.eslres.com
**NOTE** This app was created to make it easier for learners to practice English listening with podcast content. This app does not own any data. Ownership belongs to the Podcast provider.
❤️ We hope you can improve your English skills with this application. Thank you! ❤️
From ESLRES English Listening.
ESLRES English Listening 0.3.5.23 更新
- Fix Bugs
- Android 12
- AudioBooks library
- Picture Dictionary
- English Podcast with Transcript
- Podcast collection item
- Auto update Podcast episodes
- Android App Deep Link
ESLRES English Listening 資訊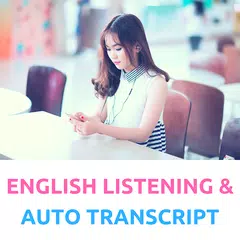 English Podcast & Transcript
0.3.5.23
XAPK
APKs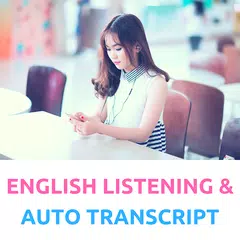 English Podcast & Transcript
0.5.20
XAPK
APKs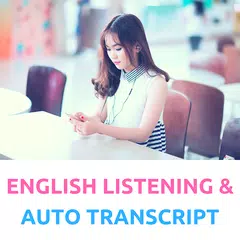 English Podcast & Transcript
0.5.19
XAPK
APKs