關於 Daily Bible Verses
Daily Bible Verses(包名:com.howtopraythescriptures.dailyverses)開發者是The Holy Bible App and Bible Resource Company,Daily Bible Verses的最新版本41更新時間為2020年10月06日。Daily Bible Verses - Wallpaper and Background的分類是圖書與參考資源。您可以查看Daily Bible Verses - Wallpaper and Background的開發者下的所有應用並找到Daily Bible Verses - Wallpaper and Background在安卓上的178個相似應用。目前這個應用免費。該應用可以從APKFab或Google Play下載到Android 4.0.3+。APKFab.com的所有APK/XAPK文檔都是原始文檔並且100%安全下載的資源。每天鼓舞人心的聖經經文,每天的生活。聖經壁紙分享
Bible verses with images is one the good apps on the app store. The Bible is what makes Christians who we are. Without the Bible which is the word of God, then we wonder how things will be. Jesus Christ is our Master, Friend and Teacher. God sent Him to come and restore us to God the Father.
Bible verses app on images have verses chosen from the holy bible. Most of the verses are from the King james Bible verses. We tried to combine different Bible books so don't be surprised if you see some from the niv, amplified, or other versions like the new King James Version.
Bible verse online can only be used when you have internet. We are still working on a model which doesn't use internet. Use these bible verses for your devotion, or for posters. You can also share the images on WhatsApp or Facebook. As we all know a picture speaks a 1000 words so let us all join in to share these bible verses on image.
Bible verse that can be used for devotion or for prayers is always an amazing thing. When you don't want to make your own typography, you are free to use this one at no cost.
If you love to share bible verses then this app is for you. Join the mission to spread the word of God through bible images. This App only works when you have Wi-Fi Internet or 3G internet. Without internet it cannot work. Enjoy the selection of 365 daily Bible verses to inspire you today.
Each day you will get a Bible Verse which will encourage you. Isn't the Bible the best book to ever have daily on your phone. You can comment on each message and share with friends and family. You can sign up if you want. You can only comment after signing up. Remember to only use your username. Choose your own Avatar to display on the app.
God's word gives us hope. It is what propels us forward. It teaches us how to move forward when we find ourselves in the storm. Be encouraged by these lovely verses and let your light shine to those around you. Are we not the light and salts of the word. That is who we are called to be. We cannot be nothing less than what God says we are.
Unless otherwise indicated, all scripture quotations on this page are taken from the Holy Bible, King James Version. Public domain.
These are motivational bible verses to inspire you everyday. Everyday is a new day and don't stay stuck in the things of yesterday. The morning has come with God's goodness. Let His love cover you. Let it bring you out of bondage. Walk free because you have the truth of God's words.
The love of God changes everything. Whatever you do, remember the goodness of God is what leads people to repentance.
Scripture taken from the Holy Bible, NEW INTERNATIONAL VERSION®, NIV® Copyright © 1973, 1978, 1984, 2011 by Biblica, Inc.® Used by permission. All rights reserved worldwide.
Amplified® Bible, Copyright © 1954, 1958, 1962, 1964, 1965, 1987 by The Lockman Foundation Used by permission." (www.Lockman.org)DISCLAIMER
Sources of the background
1. Some are from public domain. They are not identified in any way that states the reserved exploitation of such. Any legal or natural person who claims to be the owner of any background contained therein, may accredit it by writing to us. Sites like pixabay.com
2. We own premium accounts on sites like shutterstocks and others and we pay monthly fees which allows us to use the images based on the copyright
In any other way, if you feel your images is not being used appropriated, please contact us.
We commit ourselves to the immediate withdrawal of the image after verification of the protected background or give credit where credit is due.
Daily Bible Verses 41 更新
Fixed bugs
Privacy policy added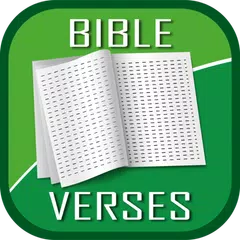 Daily Bible Verses - Wallpaper and Background
41
APK
Requires Android: Android 4.0.3+
Architecture:
Screen DPI: 120-640dpi
SHA1: f42c09f7669c4469101b89f99986ca69f8b20c38
Size: 4.84 MB
What's New:
Fixed bugs
Privacy policy added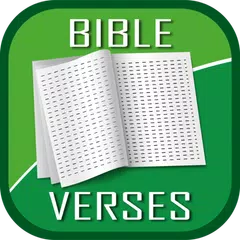 Daily Bible Verses - Wallpaper and Background
40
APK
Requires Android: Android 4.0.3+
Architecture:
Screen DPI: 120-640dpi
SHA1: c2b550686a62c3d8ab21ce9fce32db7c6cf99ec2
Size: 4.77 MB
What's New:
Fixed bugs
Privacy policy added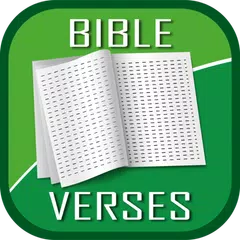 Daily Bible Verses - Wallpaper and Background
39
APK
Requires Android: Android 4.0.3+
Architecture:
Screen DPI: 120-640dpi
SHA1: 9974c9075c80464e83132d83578d05092da53aca
Size: 4.77 MB
What's New:
Fixed bugs
Privacy policy added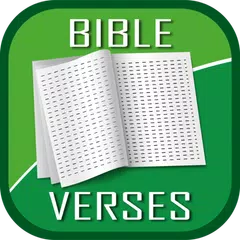 Daily Bible Verses - Wallpaper and Background
38
APK
Requires Android: Android 4.0.3+
Architecture:
Screen DPI: nodpi
SHA1: c9fed537ec027c50a3c3eda7859ec761e88bc8bd
Size: 7.08 MB
What's New:
Fixed bugs
Privacy policy added