Computer Science Offline
關於 Computer Science
Computer Science(包名:com.iitsysco.computer_science_notes)開發者是iiTSysCo,Computer Science的最新版本7.5.29更新時間為2022年04月14日。Computer Science Offline的分類是教育。您可以查看Computer Science Offline的開發者下的所有應用並找到Computer Science Offline在安卓上的200個相似應用。目前這個應用免費。該應用可以從APKFab或Google Play下載到Android 5.0+。APKFab.com的所有APK/XAPK文檔都是原始文檔並且100%安全下載的資源。
KEY FEATURES:
- 5000+ Computer Science MCQs
- 800+ important and basic computer science question and answers
- Module based MCQs with review outlines to make concept clear and learn fast
- MCQs Quiz feature with Quiz range, Difficulty level, Negative Marking, Random Question options
- User Defined Mock Tests
- Computer Science Dictionary with search, bookmark, sorting and text to speech features
- Computer Science notes with illustrated diagrams
- Computer Science solved mcqs
- Mock Tests allow users to create, edit, delete, take mock tests, view reports etc.
DESCRIPTION:
This app is for education purpose, all content are provided in this computer science app are free for study and completely offline. Students can study and prepare themselves for their university test, college test, school test or for any computer related job test or exams as per their need.
The MCQs Quiz feature of the Computer Science app is a unique feature, different from other apps with different aspects. The MCQs Quiz feature helps to test user's skills in a real simulated environment. The MCQs Quiz feature provides total control to the user to configure it as per his/her choice such as number of mcqs, number of minutes, difficulty level, random mcqs, negative marking or selecting mcqs within a particular range etc.
The Custom Mock Tests feature allows users to create mcq mock tests of their own choice by selecting the desired mcq questions, mcq categories or to create a random mock test by using the available options for creating random mock tests from any of the provided categories with complete user defined management (i.e. Create/Edit/Delete/Attempt etc).
Contains 680+ important computer science short questions consisting of 25 different categories of high importance and very useful for preparation of competitive exams and job interviews as well as for general knowledge on the subject of computer science.
The computer science notes are written and designed in way that anyone can easily learn the fundamental key concepts and master the subject of computer science without much difficulty. All computer science notes contain well illustrated diagrams that make it easy for students to understand the concepts in a better way.
The 3000+ computer science mcqs provide a solid platform to get prepared for all competitive test and exams. The computer science mcqs are designed beautifully by highlighting the right and wrong options when a user selects one.
The computer science dictionary contains more than 1000 computer essential terms with brief description, so that students further enhance their knowledge and skills by getting a strong grip on the subject of computer science.
This computer science app is highly recommended for those who have read the computer science peter norton book that is introduction to computer by peter norton.
This app helps to qualify easily in all kinds of computer related job tests i.e., computer operator test, computer lecturer test, computer programmer test or any computer job test.
Computer Science 7.5.29 更新
* bug fixes and code improvements
- 5000+ Computer Science mcqs
- 800+ important computer science questions
- Quiz feature with complete configurations, detailed reports, top scores and rewards
- Custom Mock Tests (User can create, edit, delete, take mock test quiz, view reports etc.)
- Computer science dictionary offline
- Lecture notes
- Peter Norton computer science mcqs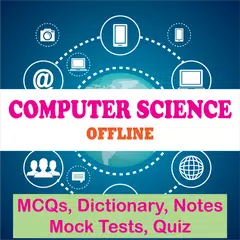 Computer Science Offline
7.5.29
XAPK
APKs
Requires Android: Android 5.0+
Screen DPI: 160-640dpi
SHA1: 1e99c3279a3bfd340c5598be8c621d452688734f
Size: 10.9 MB
What's New:
* bug fixes and code improvements
- 5000+ Computer Science mcqs
- 800+ important computer science questions
- Quiz feature with complete configurations, detailed reports, top scores and rewards
- Custom Mock Tests (User can create, edit, delete, take mock test quiz, view reports etc.)
- Computer science dictionary offline
- Lecture notes
- Peter Norton computer science mcqs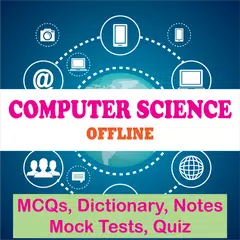 Computer Science Offline
7.5.27
XAPK
APKs
Requires Android: Android 5.0+
Screen DPI: 160-640dpi
SHA1: d31a08163689d848675a40bf3f761526b9db9ade
Size: 10.88 MB
What's New:
* android 12 compatible
* bug fixes
- 5000+ Computer Science mcqs
- 800+ important computer science questions
- Quiz feature with complete configurations, detailed reports, top scores and rewards
- Custom Mock Tests (User can create, edit, delete, take mock test quiz, view reports etc.)
- Computer science dictionary offline
- Lecture notes
- Peter Norton computer science mcqs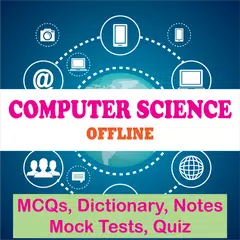 Computer Science Offline
7.5.23
XAPK
APKs
Requires Android: Android 5.0+
Screen DPI: 160-640dpi
SHA1: 1be71d69a5df96557958ffeebafa0e1384c31085
Size: 10.71 MB
What's New:
* user can select number of questions for mock tests
* 5 new chapters for important questions
* user interface changed
* functionality enhanced
* bug fixes
- 5000+ Computer Science mcqs
- 800+ important computer science questions
- Quiz feature with complete configurations, detailed reports, top scores and rewards
- Custom Mock Tests (User can create, edit, delete, take mock test quiz, view reports etc.)
- Computer science dictionary offline
- Lecture notes
- Peter Norton computer science mcqs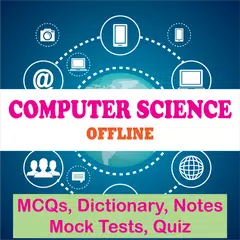 Computer Science Offline
7.3.8
XAPK
APKs
Requires Android: Android 5.0+
Screen DPI: 160-640dpi
SHA1: 0c1a0d8c11c39a81b3112e0018006b857f6b40d0
Size: 10.95 MB
What's New:
* bug fixes
* added new Peter Norton computer science mcqs module
* enhanced charts
- 5000+ Computer Science mcqs
- 680+ important computer science questions
- Quiz feature with complete configurations, detailed reports, top scores and rewards
- Custom Mock Tests (User can create, edit, delete, take mock test quiz, view reports etc.)
- Computer science dictionary offline
- Lecture notes