Beautiful Emotional Dua mp3
關於 Beautiful Emotional Dua mp3
Beautiful Emotional Dua mp3(包名:com.andromo.dev653890.app645331)開發者是AdamsDUT,Beautiful Emotional Dua mp3的最新版本2.8更新時間為2021年07月07日。Beautiful Emotional Dua mp3的分類是音樂與音效。您可以查看Beautiful Emotional Dua mp3的開發者下的所有應用並找到Beautiful Emotional Dua mp3在安卓上的83個相似應用。目前這個應用免費。該應用可以從APKFab或Google Play下載到Android 4.1+。APKFab.com的所有APK/XAPK文檔都是原始文檔並且100%安全下載的資源。
This application contain the collection of different beautiful and emotional dua qunut from different famous sheikh around the world, especially from the holy mosque of makkah and madina. Among the sheikh are abdolrahman alsudais, mishary alafasy,maher, ahmed sulaiman,muzammil hasbullah,Abdur Rahman Al Ossi,sheikh jebiril and many more.
this application is very important to any muslim that need to learn dua.
Beautiful Emotional Dua Qunut mp3 contains many Adhkar & Azkar & Dhikr & islamic supplications.
One of the most generous blessings of the month of Ramadan is the opportunity of having Muslim Dua Mp3 (Duaa) which is a matchless application for android that will help you InshAllah to share ideas on listing down not only some awesome duas , but also some informative adhkars for various Islamic celebrations and feasts .
For this Ramadan 2015/1436's application, you will go through some of the most important (Duas / Duaa / دعاء) you can make daily, during different parts of your day in a beautiful and touching way.
This application includes diverse types of supplications, Adhkar , Duaa in Arabic too in several situations as :
DUAS in Sujud
Duaa during Last 10 Days of Ramadan.
Dua for protection against fitna of grave
Duaa for your progeny,your husband,parents,siblings and inlaws
Doa for Jannatul firdous al alaa (paradise)
Dua to be free from grudges jealousy,ungratefulness and hatred
Dua e-Qunoot (qunut)
Doa After Salah : after praying
Duaa For iftar : when ending The Fast- Iftaar
Do3a For Sighting the Crescent Moon
Dua for Laila tul Qadr (Laylatul Qadr, Night of Power)
Azkar for ending the quran : khatm ul qurane (Coran)
Adhkar Qiyam al layl (pray qiyam, Tahajjujd) : Praying at Night
Duaa for the End of Ramadan
Du'aa forn istikhara
Not forgetting: the invocations morning and evening
By some famous Imams :Al Sudais, Maher El Maaiqli, Ali Jaber, hani Ar Rifai, Ahmed Al Ajmi, Cheikh Jebril, Mahmood Hedjaz, Ismail Menk, Hamza Tzortzis.
No 3G or WiFi needed, it is All FREE
Ringtones are included.
Easy to Search
Set timer to play the Dua as ringtone.
The possibility of setting any Dua as Notification alert or Clock Alarm.
Please if you really enjoy this application consider leaving a positive feedback so its will be at the top, to help those who are searching for Beautiful Emotional Dua mp3 find it more easily.
Thank you and May Allah bless you and entire muslim umma.
Apart from Beautiful Emotional Dua mp3, other top reciters are available in my catalog. The following Quran reciters could be found:
Sheikh Abdul Basit Quran mp3
Sheikh Muhammad Siddiq al-Minshawi
Sheikh Abdullah Awad al-Juhani
Maher Audio Quran Offline
Sheikh Maher Al Mueaqly
Sheikh Hatem Farid
Sheikh AbdulBari ath-Thubaity
Sheikh Abdurrahman Sudais
Sheikh Saud Shuraim
Sheikh Abdullah Ali Jabir
Sudais Audio Quran Offline
Sheikh Mishary bin Rashid al-Afasy
Sheikh Yasser Dosari
Sheikh Saad al-Ghamidi
Sheikh Ahmad al-Ajmi
Sheikh Salah Budair
Sheikh Khalil al-Husary
Quran Mishary Rashid Offline
And so on.
Beautiful Emotional Dua mp3 2.8 更新
New version with new features
Beautiful Emotional Dua mp3 資訊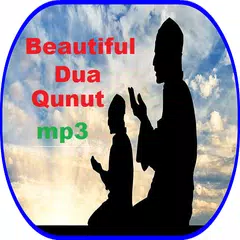 Beautiful Emotional Dua mp3
2.8
APK
Requires Android: Android 4.1+
Architecture:
Screen DPI: nodpi
SHA1: 2e46a413c426c85f5e4963f8ce3efe3bc9b8f0f3
Size: 26.29 MB
What's New:
New version with new features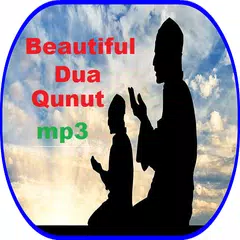 Beautiful Emotional Dua mp3
2.6
APK
Requires Android: Android 4.1+
Architecture:
Screen DPI: nodpi
SHA1: 20b10e27e6ebd558e550b03d9334f60faa63a4d1
Size: 27.58 MB
What's New:
New version with new features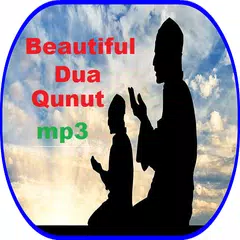 Beautiful Emotional Dua mp3
2.5
APK
Requires Android: Android 4.1+
Architecture:
Screen DPI: nodpi
SHA1: 6d9344f6a085652c0ab34b8aa96df86caccee5c2
Size: 26.88 MB
What's New:
New version with new features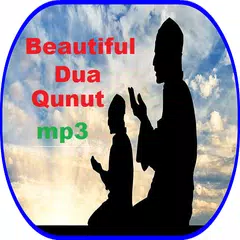 Beautiful Emotional Dua mp3
2.2
APK
Requires Android: Android 4.1+
Architecture:
Screen DPI: nodpi
SHA1: a1a94aaafa5dd359e69c57430a19a0b0fa6f06ec
Size: 26.31 MB
What's New:
New version with new features