關於 Ayatul Kursi
Ayatul Kursi(包名:runapp4u.androidapp.com.ayatulkursi)開發者是runapp4u,Ayatul Kursi的最新版本4.0更新時間為2021年09月27日。Ayatul Kursi的分類是教育。您可以查看Ayatul Kursi的開發者下的所有應用並找到Ayatul Kursi在安卓上的166個相似應用。目前這個應用免費。該應用可以從APKFab或Google Play下載到Android 4.1+。APKFab.com的所有APK/XAPK文檔都是原始文檔並且100%安全下載的資源。
The Throne Verse (Ayatul Kursi) is the 255th verse of Surah Al-Baqara, the second chapter of the Holy Quran. This verse speaks about how nothing and nobody is comparable to Allah. It is the most famous verse of the Quran and is widely memorized and displayed in the Islamic world due to its emphatic description of Allah's power over the entire universe
Allah has not created in the heavens nor in the earth what is more magnificent than Ayat Al-Kursi." Sufyan said: "Because Ayat Al-Kursi is the Speech of Allah, and Allah's Speech is greater than Allah's creation of the heavens and the earth.
Below are the few highlights about the app. We have worked hard to keep the app size ~ 2MB, to help you avoid unnecessary memory usage.
App Features are covered in two parts as on Content and Service features as below.
PART A - App Contents:
Arabic Text & Audio Recitations with Beautiful fonts and Voices
Tajweed Word by Word
Includes more than thirty five (35) famous recitations around the world
Translations in more than 40 languages from around the world
Tafseer of Ayatul Kursi (Tafseer Ibn Kathir)
Aha'deeth collections on Ayatul Kursi
Benefits & Virtues of Ayatul Kursi
Lectures given by world known scholars on Ayatul Kursi
Includes English/Urdu/Arabic/Tamil/Bangla/Lamu Lectures on Tafseer on Ayatul Kursi
Supports Portrait/Landscape Orientations
Easy to use and takes less memory
Both Offline and Online Features Available
Auto Repeat Dars Option
Works on both Mobile & Tablets
PART B App Services:-
Play, Pause & Stop Dars
Automatically pauses during phone calls & headphone eject
Download & Delete Recitation/Dars
Resume Last Played Favorite Recitation
No background service/process run by the application when not in use.
Change of Font size for the better comprehension and visibility of verses as per user choice and eyesight suits.
Suitable color combination to avoid eye gaze problems
Below are the list of Lectures & Recitations covered
A) Recitations By
Abdul Baseet
Abdul Basit Abdus Samad
Abdul Rahman Al-Sudais
Abdullah Matrood
Abu Bakr Al Shateri
Ahmad bin Ali Al-Ajmi
Ali Jaber
Fares Abbad
Hasan Bin Abdullah Al Awad
Jibril Wahab
Mahir Al-Muaiqly
Mahmoud Khalil al-Husary
Masood Ahmed Barkati
Mishary Rashid Alafasy
Mishary Rashid Alafasy V.2
Mishary Rashid Alafasy V.3
Mohammed Lakhi
Mohammed Taha Al-Junaid
Muhaysin
Munif Ahmed
Saad Al-Ghamdi
Salah Al Budair
Saud Al-Shuraim
Sheikh Abdullah Awad Al Juhany
Sheikh Saud Al-Shuraim
Siddiq El-Minshawi
Waheed Zafar Qasmi
Yasser Al-Dosari
Ziyaad Patel
Beuatiful Recitation 1
Beuatiful Recitation 2
Beuatiful Recitation 3
Beuatiful Recitation 4
Beuatiful Recitation 5
B) Lectures By
Dr.Israr Ahmed
Sheikh Abdul Razzak Al Abbad
Muhammad Syed Adly
Nouman Ali Khan
Shaikh Saalim
Abu Zaid Zameer
Dr. Farhat Hashmi
Qari Abdul Basit
So why wait more, lets download this free app and take benefits & pray for the Allah's Mercy.
Surely it has User Friendly interface and worth downloading features.
Jazāk Allāh !
Check out our other apps created for Muslims reconciliation around the world in light of famous speakers like Dr. Israr Ahmed
https://play.google.com/store/apps/developer?id=runapp4u
Please give your comments and ratings, and encourage us to make more apps InshaAllah.
Ayatul Kursi 4.0 更新
UI Improvements
Minor Bug Fixes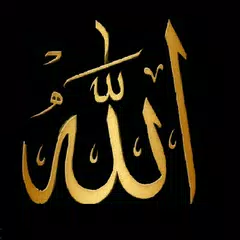 Requires Android: Android 4.1+
Architecture:
Screen DPI: 160-640dpi
SHA1: 7c86b978556b3a43062e0289609d3a84aa356fd4
Size: 5.29 MB
What's New:
UI Improvements
Minor Bug Fixes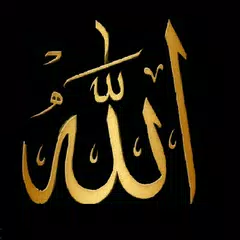 Requires Android: Android 4.1+
Architecture:
Screen DPI: 160-640dpi
SHA1: 63b322f886bc8ed0c66a371f78bc022789544055
Size: 4.52 MB
What's New:
Minor Bug Fixes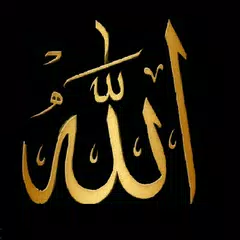 Requires Android: Android 4.0.3+
Architecture:
Screen DPI: 160-640dpi
SHA1: 5c78a0d07a00482c1e57b7a79cd415aee94e2f9e
Size: 3.63 MB
What's New:
Minor Bug Fixes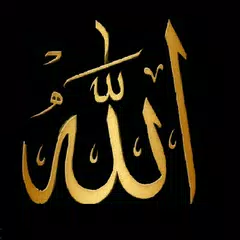 Requires Android: Android 4.0.3+
Architecture:
Screen DPI: 120-640dpi
SHA1: 91d6ade0b28f1991f294d3bd9207009b1b4b7b45
Size: 3.23 MB
What's New:
Minor Bug Fixes