Apocrypha: Bible's Lost Books
關於 Apocrypha
Apocrypha(包名:com.the.apocrypha)開發者是Easy-to-use App,Apocrypha的最新版本3.4.8更新時間為2022年02月05日。Apocrypha: Bible's Lost Books的分類是圖書與參考資源。您可以查看Apocrypha: Bible's Lost Books的開發者下的所有應用並找到Apocrypha: Bible's Lost Books在安卓上的200個相似應用。目前這個應用免費。該應用可以從APKFab或Google Play下載到Android 5.1+。APKFab.com的所有APK/XAPK文檔都是原始文檔並且100%安全下載的資源。
Thank you for using the app.
The apocrypha is a selection of books which were published in the original 1611 King James Bible (KJV). These apocryphal books were positioned between the Old and New Testament (it also contained maps and geneologies). The apocrypha was a part of the KJV for 274 years until being removed in 1885 A.D. A portion of these books were called deuterocanonical books by some entities, such as the Catholic church.
The 70 missing verses in 2 Esdras are not part of the King James Version Apocrypha, but are revealed in the Cambridge Annotated Study Apocrypha -edited by: Howard C. Kee. These verses are also available in the NRSV Holy Bible with the Apocrypha-by Oxford University Press.
FEATURES:
+ Audio: TTS (Text-To-Speech). Have the books read aloud to you or listen to it as you read along.
+ No Ads Banner on top or bottom of the book screen! Its only have ads at the home page. Meaning you can read through the whole book without seeing any ads.
+ All Free, it is 100% free to download and to use. There is also NO in-app purchase and NO hidden fee!.
+ All OFFLINE! There is no need for an internet connection.
+ Auto-scrolling in a single page permits continuous reading through the entire book without having to flip a page or touching the screen.
+ Full-Screen mode is available.
+ Bookmarks can be placed at any place in multiple books.
+ Notepad: one click on any verse number to copy and paste that verse into the notepad.
+ Notes can be saved and transferred.
+ Highlight: 4 different shades and 3 different levels of intensity to choose from.
+ Big Fonts and Bold Fonts are available! Easy to see huge fonts.
+ Searchable keywords within each book.
+ Feel free to adjust the font size, word spacing, line height, background color, and page margins for optimal reading.
+ 3 verse layout modes.
+ Resume button that allows you to resume where you last left off.
+ Landscape or portrait orientation available.
+ Many more features!
Apocrypha / Deuterocanonical: Bible's Lost Books includes these books: 1 Esdras, 2 Esdras, Tobit, Judith, Additions to Esther, Wisdom of Solomon, Sirach, Baruch, the Letter of Jeremiah, Prayer of Azariah, Susanna, Bel and the Dragon, Prayer of Manasseh, 1 Maccabees, 2 Maccabees, and Laodiceans.
Many claim the apocrypha should never have been included in the first place, raising doubt about its validity and believing it was not God-inspired (for instance, a reference about magic seems inconsistent with the rest of the Bible: Tobit chapter 6, verses 5-8). Others believe it is valid and that it should never have been removed- that it was considered part of the Bible for nearly 2,000 years before it was recently removed a little more than 100 years ago. Some say it was removed because of not finding the books in the original Hebrew manuscripts. Others claim it wasn't removed by the church, but by printers to cut costs in distributing Bibles in the United States. Both sides tend to cite the same verses that warn against adding or subtracting from the Bible: Revelation 22:18. The word 'apocrypha' means 'hidden.' Fragments of Dead Sea Scrolls dating back to before 70 A.D. contained parts of the apocrypha books in Hebrew, including Sirach and Tobit.
Thank you for using Apocrypha / Deuterocanonical: Bible's Lost Books.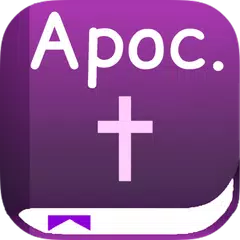 Apocrypha: Bible's Lost Books
3.4.8
APK
Requires Android: Android 5.1+
Screen DPI: 120-640dpi
SHA1: 11057068e1b667f5314b3ae19e97d4a3577ad78e
Size: 5.43 MB
What's New: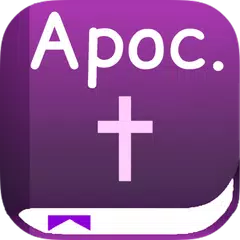 Apocrypha: Bible's Lost Books
3.4.7
APK
Requires Android: Android 5.1+
Screen DPI: 120-640dpi
SHA1: 26f7cc18b1ec4ded2c93ba76481830bb99bb6c24
Size: 5.34 MB
What's New: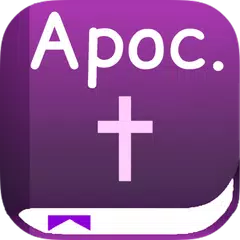 Apocrypha: Bible's Lost Books
3.4.3
APK
Requires Android: Android 5.1+
Screen DPI: 120-640dpi
SHA1: a271075a5cacc020ee3a13370c66bc92e313a67d
Size: 5.43 MB
What's New: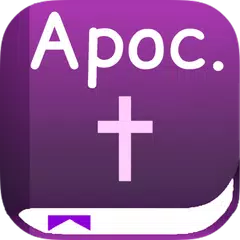 Apocrypha: Bible's Lost Books
3.4.0
APK
Requires Android: Android 5.1+
Screen DPI: 120-640dpi
SHA1: 7a8b7f3004955824ae74f6d7e066991a62a936e3
Size: 5.43 MB
What's New: