ActiVote: Vote in Elections
關於 ActiVote
ActiVote(包名:net.activote.app)開發者是ActiVote Inc,ActiVote的最新版本3.6.0更新時間為2022年01月17日。ActiVote: Vote in Elections的分類是教育。您可以查看ActiVote: Vote in Elections的開發者下的所有應用並找到ActiVote: Vote in Elections在安卓上的198個相似應用。目前這個應用免費。該應用可以從APKFab或Google Play下載到Android 5.0+。APKFab.com的所有APK/XAPK文檔都是原始文檔並且100%安全下載的資源。
Make an Informed Vote
ActiVote is a safe environment for voter research. No ads and we do not share your personal data. An exciting tool that takes the guesswork out of voting and allows everyone to participate in elections at the local, state and federal level! You can see all your upcoming elections and candidates, participate in polls, and even figure out who to vote for by who shares your beliefs ーAND more!
Your voice is more important than ever. Let your opinions be heard and make change happen.
☆ THE VOTING APP ☆
"Bad officials are elected by good citizens who do not vote."
ActiVote is here to encourage you to get you, and your friends, out to the polls!
- Find your public voter registration record and see all the elections you can vote in.
- See when you friends and family can vote and how often they actually vote.
HELPING YOU GET TO THE VOTING POLLS
Never miss an election! We will let you know when you can vote and who is running in your local, state and federal elections. Keep track of your preferences & comments on candidates.
FIND THE CANDIDATE THAT MATCHES YOUR BELIEFS
Ever wish it were easier to figure out which candidate believes what you believe without having to cut through all of the rhetoric? ActiVote shows where you are placed in the political spectrum compared to those running to represent you.
GET INVOLVED
By answering ActiVote's Daily Policy Questions, you build up your policy profile and can "plot your politics": seeing where you stand compared to candidates for office and national political figures. It helps you:
- Decide who to vote for. We'll show you who agrees and disagrees with you.
- Find out how the country feels about hard-hitting issues
With the ActiVote voting app, you can simply take a stand and see where you fit into the political spectrum. Works great with Gov2Go, MyVote, POLITICO, Democracy Now! and other government or news apps.
PARTICIPATE IN POLLS
When an election comes up, you can view the entire list of candidates running and their support among ActiVote users. Participate in the polls and boost your candidate's standing via the voting app:
- Rank candidates in order of preference
- View their standings in detailed polls, including instant run-off using ranked choice voting.
We love to hear from you, contact us at
[email protected]
DOWNLOAD ACTIVOTE TODAY. AMERICA NEEDS YOU.
ActiVote 3.6.0 更新
"Knowledge is power & applied knowledge is a SUPER power." We've added even more knowledge into this new version!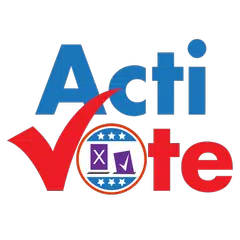 ActiVote: Vote in Elections
3.6.0
XAPK
APKs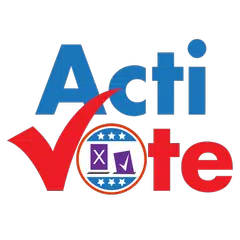 ActiVote: Vote in Elections
3.5.0
XAPK
APKs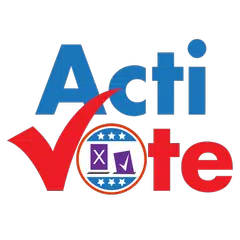 ActiVote: Vote in Elections
3.4.1
XAPK
APKs