Yoga Download | Yoga Class App
YogaDownloadAppの詳細
YogaDownload.comからリリースされた『YogaDownloadApp』は健康&フィットネスアプリだ。apkfab.com/jpから『YogaDownloadApp』のファイルサイズ(APKサイズ):66.85 MB、関連ムービー、pv、スクリーンショット、詳細情報などを確認できる。apkfab.com/jpではYogaDownload.comより配信したアプリを簡単に検索して見つけることができる。『YogaDownloadApp』に似ているアプリや類似アプリは200個を見つける。現在、Yoga Download | Yoga Class App appのダウンロードも基本プレイも無料だ。『YogaDownloadApp』のAndroid要件はAndroid 5.1+なので、ご注意ください。APKFabあるいはGooglePlayから『Yoga Download | Yoga Class App apk』の最新バージョンを高速、安全にダウンロードできる。APKFab.com/jpでは全てのAPK/XAPKファイルがオリジナルなものなので、高速、安全にダウンロードできる。
This yoga & fitness app is your opportunity to gain flexibility, reduce stress, feel calm, relieve back pain, get better sleep, lose weight, increase muscle tone, and achieve all your fitness goals!
Plus, with the YogaDownload App you can throw away the script, think outside the yoga studio, and build the yoga practice that works for you!
Discover new teachers and styles and practice your way with an ever-growing library of 2,400+ yoga, meditation, fitness, Pilates and barre classes, PLUS over 80 curated programs, from internationally acclaimed yoga teachers.
With our yoga guides for yoga poses - your yoga practice could change your life! Not only will you become healthier and stronger physically, you will also rewire your brain to become more calm, more centered + less reactive. Also, find greater peace and better sleep!
Our YogaDownload yoga + fitness app provides the most affordable and convenient way to access the healing benefits of yoga classes and develop a consistent practice.
YogaDownload offers yoga and fitness classes for every body, ability, time & place, since 2006. It's time to personalize your practice with daily yoga videos!
DON'T JUST TAKE OUR WORD FOR IT...
"Life changing! I'm so grateful for this app, I have learned to enjoy taking time myself again. I feel fitter, more relaxed and grounded." ~ Indra D.
"I am a lifetime subscriber… I tried this app on a whim and now I will never be without it. The programs are amazing. The instructors are amazing." ~ Melissa B.
This yoga studio mind body app allows you to use your existing account, or create a new one. New users will get a 5-day free trial before having to register. Once you register, you will get an additional 15-day free trial. Once your trial ends you will have access to certain always-free classes only, or can purchase a membership to continue with full access.
Why our yoga classes & yoga poses app:
FULL UNLIMITED ACCESS
- Access your existing YogaDownload account including your current membership and class favorites
- With a membership (after your free trial ends) you will gain full unlimited access to our entire library of 2,400+ classes (yoga, fitness/fusion classes, meditation, Pilates, and barre all included) with new classes added each week. Find what feels good for your body and reduce stress. Weight loss classes and programs are also available.
- Achieve your goals with 80+ expertly curated programs including Absolute Beginner Programs, Yoga for Weight Loss, Heal Your Back Pain, Yoga for Runners, challenges, prenatal programs + more.
TOP-RATED CLASSES FROM WORLD-CLASS INSTRUCTORS
- Enjoy the best classes - over half of our library is rated 4.8 stars or higher
- Find top, talented, inspiring teachers & yoga coaches that have mastered the art of teaching online
FIND YOUR PERFECT CLASS FOR RIGHT NOW
- Advanced filtering to find your perfect class. Filter by length, level, intensity, style, teacher, and even a specific goal or focus
- We offer a wide variety of yoga asanas, meditations, Pilates, barre and beginner daily yoga classes
CLASSES AND PROGRAMS FOR BEGINNERS
- We have many classes, yoga plans, and programs that are designed for absolute beginners (yes it's your yoga for beginners free app) or those that have just a little experience with yoga
- Develop your practice and an understanding of yoga in the comfort of your own home, or anywhere you might be. Practice daily yoga and improve your flexibility, strength, balance, and overall health.
Review of our Beginner Yoga 101 Program:
"This series single-handedly got me into Yoga. I found it to be exactly the stretching I had been craving to help some hip pain (which went away.) It was also a good pace for someone that didn't have the best flexibility, although that is now changing." ~ Shannon
ACCESS CLASSES EVEN WHEN OFFLINE
- Choose to download classes so they are accessible even when you don't have an internet connection. Access our yoga tutors and instructors everywhere you go.
YogaDownloadApp 1.6.1 アップデート
- Added Content Partner Classes to App Catalog (lots of new classes)
- Improved Teacher Listing
- Various Important Fixes & Improvements
- Upgraded Technology for latest OS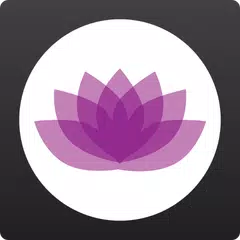 Yoga Download | Yoga Class App
1.6.1
APK
Requires Android: Android 5.1+
Architecture: arm64-v8a, armeabi-v7a, x86, x86_64
Screen DPI: nodpi
SHA1: f862c497a88f5d7fe5c29bb36f3fcaf3d38ae510
Size: 66.85 MB
What's New:
- Added Content Partner Classes to App Catalog (lots of new classes)
- Improved Teacher Listing
- Various Important Fixes & Improvements
- Upgraded Technology for latest OS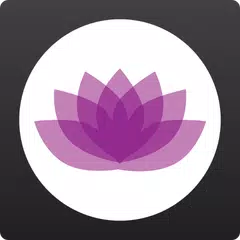 Yoga Download | Yoga Class App
1.5.0
APK
Requires Android: Android 5.1+
Architecture: arm64-v8a, armeabi-v7a, x86, x86_64
Screen DPI: nodpi
SHA1: 79f80b8fe4c1929da53dd655b7f0e6a9061c513c
Size: 82.55 MB
What's New:
v 1.5.0
- Keyword Search
- Improved Media Player
- Google Casting Support from Player
- Technology Upgrades
- Minor Enhancements & Fixes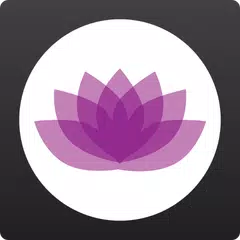 Yoga Download | Yoga Class App
1.2.1
APK
Requires Android: Android 5.1+
Architecture: arm64-v8a, armeabi-v7a, x86, x86_64
Screen DPI: 160-640dpi
SHA1: a3e340ce33825e45726d014fe21d18ab9759cc2d
Size: 70.45 MB
What's New:
- Upgraded user support to improved support system
- Upgraded external storage support for Android
- Various minor fixes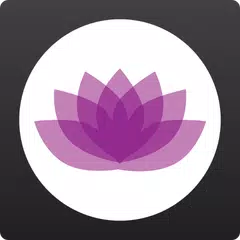 Yoga Download | Yoga Class App
1.1.1
APK
Requires Android: Android 5.1+
Architecture: arm64-v8a, armeabi-v7a, x86, x86_64
Screen DPI: 160-640dpi
SHA1: 693118d07390b72c32239fad452a1c52705d97cf
Size: 70.44 MB
What's New:
Resolved Issues with Signing Up for Yearly Subscription on Phones