Traveloka Lifestyle Superapp
Travelokaの詳細
Travelokaからリリースされた『Traveloka』は旅行&地域アプリだ。apkfab.com/jpから『Traveloka』のファイルサイズ(APKサイズ):64.3 MB、関連ムービー、pv、スクリーンショット、詳細情報などを確認できる。『Traveloka』は「タイへ旅行で使えるアプリTOP 10」というTOP10特集に収録された。apkfab.com/jpではTravelokaより配信したアプリを簡単に検索して見つけることができる。『Traveloka』に似ているアプリや類似アプリは138個を見つける。現在、Traveloka Lifestyle Superapp appのダウンロードも基本プレイも無料だ。『Traveloka』のAndroid要件はAndroid 5.0+なので、ご注意ください。APKFabあるいはGooglePlayから『Traveloka Lifestyle Superapp apk』の最新バージョンを高速、安全にダウンロードできる。APKFab.com/jpでは全てのAPK/XAPKファイルがオリジナルなものなので、高速、安全にダウンロードできる。
Since 2012, Traveloka has been here to simplify travel and become a companion for adventurers, sunset lovers, and those who continue to enrich their lives with experiences. Now as the Lifestyle Superapp in Southeast Asia. more than 20 products and various Traveloka features are available for you.
Come visit a new place and rest in your favorite accommodation. Try new restaurants or order food delivery with Traveloka Eats*. Enjoy various attractions, watch movies, book spa sessions and health services* with Traveloka Xperience. Play free games on game farm. Take advantage of our Traveloka Clean Partners for stricter health protocol implementation and choose insurance protection available at Traveloka for your peace of mind. BuyNow PayLater is also available from Traveloka Financial* so you can do more, worry free. Do it all in one Traveloka Lifestyle Superapp!
Don't want to go on an adventure yet? Get inspired on new destinations, unique culinary and the latest information on travel through Traveloka's homepage. You can also use our universal search feature to find the services you need faster.
Traveloka first, then the world.
WHY CHOOSE TRAVELOKA LIFESTYLE SUPERAPP?
With our multi-language travel app currently available in English, Indonesian, Thai and Vietnamese versions, pay your flight ticket and hotel booking via secure and convenient payment methods including credit cards, bank transfers, and various pay-points throughout Southeast Asia.
WIDE SELECTION OF AIRLINES, COMPLETE TRANSPORTATION OPTIONS, AND HOTELS
Find cheap flight tickets to Singapore, Malaysia, Thailand, Vietnam, Philippines and other countries around the world with our huge selection of cheap tickets from low-cost and full-service airlines. Book cheap train tickets and enjoy other transportation options such as buses, as well as car rental at Traveloka app*. For hotel booking, get amazing hotel deals on hand-picked hotels from cheap to 5 star luxury hotels in major destinations including Singapore, Malaysia, Thailand, Vietnam, Philippines.
HEALTH SERVICES, ATTRACTIONS, AND SPA SESSIONS
Find various activities around you and enjoy more convenient features such as Traveloka Easy Access so you are free to queue, with Traveloka Xperience.
With Traveloka Xperience, you can also easily order various health services* from our trusted partners affiliated with the officials, wide range of clinic choice, and hospitals.
HOLIDAY RECOMMENDATIONS AND PROMO
Activate your location for culinary recommendations, attractions, and entertainment near you and at your destination. Tune in our in-app livestream* and don't miss any promo!
ADVANCED FEATURES
Fill in the booking form quickly via Passenger Quick Pick, monitor cheap airline tickets via Price Alerts, collect favorite places and products with Save List.
NO NEED TO PRINT E-TICKETS AND VOUCHERS
All your e-tickets and vouchers are available offline in the app. No quota or internet connection needed!
24-HOUR CUSTOMER SERVICE
Our English, Indonesian, Malay, Thai and Vietnamese-speaking customer service team is available to answer your questions over the phone, chat, or email. Need a faster response? Our virtual assistant IVAN (Intelligent Virtual Assistant) is always ready to help you through the chat feature in the app, ensuring you always have the support you need for 24 hours and 7 days a week.
*Currently available in specific locales
PERMISSIONS
This app requires your permission to the following:
YOUR CAMERA [WRITE_EXTERNAL_STORAGE, READ_EXTERNAL_STORAGE]
To upload your payment proofs quickly when you make payments by Bank Transfer
YOUR LOCATION [ACCESS_COARSE_LOCATION, ACCESS_FINE_LOCATION]
To help you find the perfect hotels nearby
YOUR EMAIL ADDRESS [GET_ACCOUNTS]
To automatically suggest your email address during bookings or registration
YOUR PHONE NUMBER [RECEIVE_SMS]
To automatically read the verification code sent to your phone during registration (this speeds up the registration process)
Traveloka 3.45.0 アップデート
We update the app regularly so you can keep tabs on our latest changes. This version includes several bug fixes and performance enhancements. Get the latest version for our exciting features so you can explore more for your current needs.
For refund, reschedule, or any other booking-related inquiries, please contact our dedicated Customer Service team through My Inbox in the app.
Thank you for trusting Traveloka!
Any ideas?
[email protected]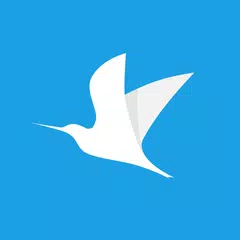 Traveloka Lifestyle Superapp
3.45.0
XAPK
APKs
arm64-v8a
Android 5.0+
nodpi
armeabi-v7a
Android 5.0+
nodpi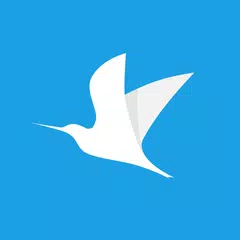 Traveloka Lifestyle Superapp
3.44.0
XAPK
APKs
arm64-v8a
Android 5.0+
nodpi
armeabi-v7a
Android 5.0+
nodpi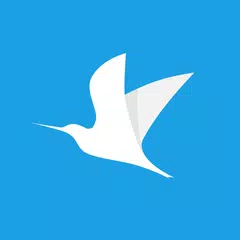 Traveloka Lifestyle Superapp
3.43.1
XAPK
APKs
arm64-v8a
Android 5.0+
nodpi
armeabi-v7a
Android 5.0+
nodpi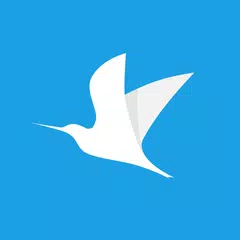 Traveloka Lifestyle Superapp
3.42.1
XAPK
APKs
arm64-v8a
Android 5.0+
nodpi
armeabi-v7a
Android 5.0+
nodpi