The Law of Attraction Officialの詳細
Balance In Meからリリースされた『The Law of Attraction Official』はエンタメアプリだ。apkfab.com/jpから『The Law of Attraction Official』のファイルサイズ(APKサイズ):2.13 MB、スクリーンショット、詳細情報などを確認できる。apkfab.com/jpではBalance In Meより配信したアプリを簡単に検索して見つけることができる。『The Law of Attraction Official』に似ているアプリや類似アプリは49個を見つける。現在、The Law of Attraction appのダウンロードも基本プレイも無料だ。『The Law of Attraction Official』のAndroid要件はAndroid 4.0+なので、ご注意ください。APKFabあるいはGooglePlayから『The Law of Attraction apk』の最新バージョンを高速、安全にダウンロードできる。APKFab.com/jpでは全てのAPK/XAPKファイルがオリジナルなものなので、高速、安全にダウンロードできる。
Now you can too manifest the love, success and health you've always desired. This completely free app contains some of the most powerful Law of Attraction quotes and audios that will allow you to make the Law of Attraction finally work for you. This is the official Law of Attraction app on Android, and here's some of the features you will find:
- Customization. Answer 2 quick questions to customize the app to your specific circumstances. Everyone uses The Law of Attraction for different purposes. You may want to attract more love... you may want to attract wealth... you may want to attract health... we are all different, and your experience with this app will be different from the experience of someone who is completely different to you. This is the feature that makes this app most powerful.
- 5 Law of Attraction Audios. With 5 different 10-minute audios, this app will help you train your mind to attract what you really want.
- Hundreds of Law of Attraction quotes. Everything about The Secret is included in this section of the app. This is very powerful and will help you greatly.
- Completely free. This app is completely free. There is no "upgrade" or trial or anything like that.
- No ads. Why? Because I want you to have this for free, that's why. There are no ads and there never will be ads. Install, and keep this app for free and don't worry about ads.
Finally make The Secret work for you. Finally manifest what you really want. It doesn't matter if it's money, if it's wealth, or if it's something completely different. This app has the tools to help you manifest what you truly want.
- This app is constantly being updated and we will add more audios and quotes in the future. Other features based on user suggestions will be revised and might be implemented in future versions.
So what is The Law of Attraction?
The Law of Attraction, also known as "The Secret" is the universal law that explains how you attract everything that you focus on. It explains why negative people attract negative events to their lives. It explains why happy people often become happier - and why rich people often become richer. If you think about how poor you are or how unfortunate you are, it's very likely that you will end up that way.
On the other hand, rich people have a "rich" mindset. They visualize their money. They are rich because they have programmed their mind to think rich.
One important aspect of The Law of Attraction is that this is not magic. You will not suddenly win the lottery by using The Law of Attraction. You will simply attract what you truly want in your life, but you still have to act for it. If what you want is to be loved and to be appreciated, The Law of Attraction will help attract all of that to you, but you still have to do something. Many people end up frustrated because they don't act on all the opportunities that The Law of Attraction brings their way. You have to combine The Law of Attraction with real action if you want to see tangible results in your life. This is something real that really works.
The Law of Attraction Official 1.1 アップデート
First update. Added a few quotes, etc. Enjoy!
The Law of Attraction Official 特徴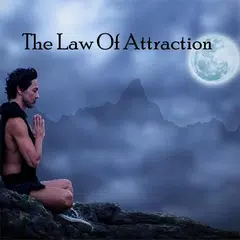 The Law of Attraction
1.1
APK
Requires Android: Android 4.0+
Architecture:
Screen DPI: 120-480dpi
SHA1: e7090f61fe8fd32507d501c3099afb9addd7de5b
Size: 2.13 MB
What's New:
First update. Added a few quotes, etc. Enjoy!